Hong Kong braces for fallout from struggles of distressed crypto exchange FTX as investor confidence on digital assets rocked
The collapse of cryptocurrency exchange FTX offers a cautionary tale for Hong Kong's ambition to build a digital-assets industry
The spectacular meltdown of FTX is 'spilling over into the broader crypto market', Everest Venture Group co-founder Jerome Wong says
The sudden collapse of
cryptocurrency
exchange
FTX
, which moved its headquarters from Hong Kong to The Bahamas last year, offers a cautionary tale for the city's ambition to
build a digital-assets industry
, according to investors and analysts, as markets around the world braced for the fallout from the company's troubles.
While FTX founder and chief executive
Sam Bankman-Fried
makes a last-ditch effort to raise funds and save the exchange from going bust, his company's spectacular meltdown has already shaken investors' confidence in the crypto market.
"The liquidity crisis of FTX is spilling over into the broader crypto market," said Jerome Wong, co-founder of Hong Kong-based
blockchain
venture studio Everest Ventures Group. "While FTX is known for its regulator-friendly approach, this incident has led to the loss of user confidence and increased regulatory scrutiny on centralised exchanges."
The US Securities and Exchange Commission has already started investigating FTX for potential violations of securities rules, while the Securities Commission of The Bahamas on Thursday froze the assets of an FTX subsidiary, FTX Digital Markets. Japan's government has also ordered the local subsidiary of FTX to suspend some of its operations.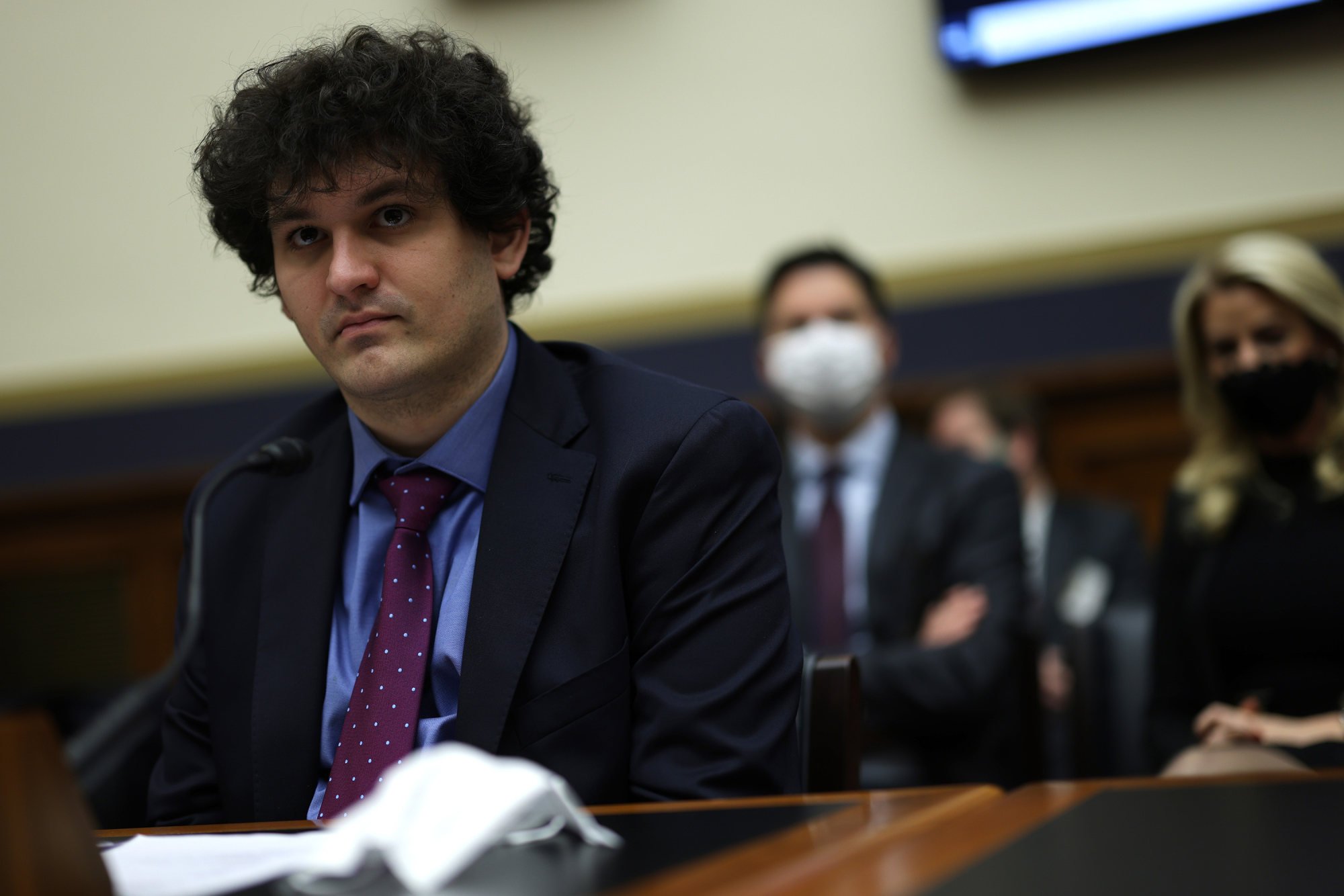 The run on FTX led to a 72 per cent fall in the value of its FTT token. Binance and FTX run the world's largest and seventh-largest crypto exchanges.
On Tuesday, Zhao announced a potential takeover of FTX. Then on Wednesday afternoon New York time, Binance said it was pulling out of the deal because its rival's issues were "beyond our control or ability to help". Binance executives had discovered a gap between FTX's liabilities and assets that may amount to more than US$6 billion, according to a Bloomberg report, citing a person familiar with the matter.
FTX, which had a valuation of US$32 billion in January after raising US$400 million from investors including
SoftBank Group Corp
, has become a toxic asset for some major shareholders. Sequoia Capital, which invested in FTX last year, alerted investors in a letter on Wednesday that it wrote down the company's entire US$214 million stake in the crypto exchange.
The FTX saga has come at a crucial time when Hong Kong is considering a range of measures to develop its virtual-assets industry and promote the city as an international cryptocurrency hub to rival
Singapore
.
"The scenario now will be a real test to the crypto ecosystem," said Vivien Khoo, co-founder and chair of Hong Kong-based industry association Asia Crypto Alliance.
It remains to be seen whether the ecosystem can be saved through "self help", with no intervention from the government or traditional finance institutions, as "neither [side] would touch this [crisis] with a 10-foot pole", Khoo said.
But other investors expect regulators to play a stronger role in the crypto market moving forward, following statements released by some regulated cryptocurrency exchanges to comply and adhere to existing rules, according to a research note from digital asset-focused IDEG Asset Management.
Hong Kong-based blockchain firm HashKey Group, whose subsidiary Hash Blockchain was granted the city's latest
virtual asset trading operating licences
on Thursday, suggested that the local regulatory infrastructure ensures that investors are protected in the wake of the FTX collapse.
"If I were a user, I am going to be much more careful in selecting the platform I put my assets in, so I think it's very good for Hong Kong," said Michel Lee, HashKey Group's executive president, in a press briefing on the same day. "But I do feel sorry about what happened [to FTX]."
In a statement on Wednesday, Hong Kong-based OSL said it saw "large increases in trading volumes, as well as a surge in inquiries from existing and potential customers" in the previous 24 hours amid news of the FTX debacle. "Institutions trust OSL in times like these" because of the firm's regulatory compliance.
OSL, a subsidiary of Hong Kong-listed digital asset investment firm BC Technology Group, received the city's first virtual asset trading licences in 2020.
"Regulatory frameworks are not supposed to just cater for isolated situations, but to safeguard investors especially during times of crisis and when the system is under stress," Asia Crypto Alliance's Khoo said. "Hong Kong regulators are clearly on the right path to develop a framework to protect retail."
At the recent
FinTech Week
, the Secretary for Financial Services and the Treasury, Christopher Hui Ching-yu, said the government will introduce a
new licensing regime for global virtual asset service providers
to set up their businesses in Hong Kong. Hui said retail investors will be allowed to invest in virtual assets, which are currently restricted to professional investors.
Meanwhile, the global cryptocurrency market continued to tumble amid the struggles of FTX. Bitcoin was down 4 per cent to US$16,858 on Friday, while FTT fell 27 per cent to US$2.70.
"The FTX brand was probably as credible as crypto could get … Trust is hard to build, but very easy to lose," said John Le, a Hong Kong-based investor who trades virtual assets full time. "It'll be easy for people to carry the narrative that anything associated with crypto is a scam. It's a net loss for the industry as a whole."