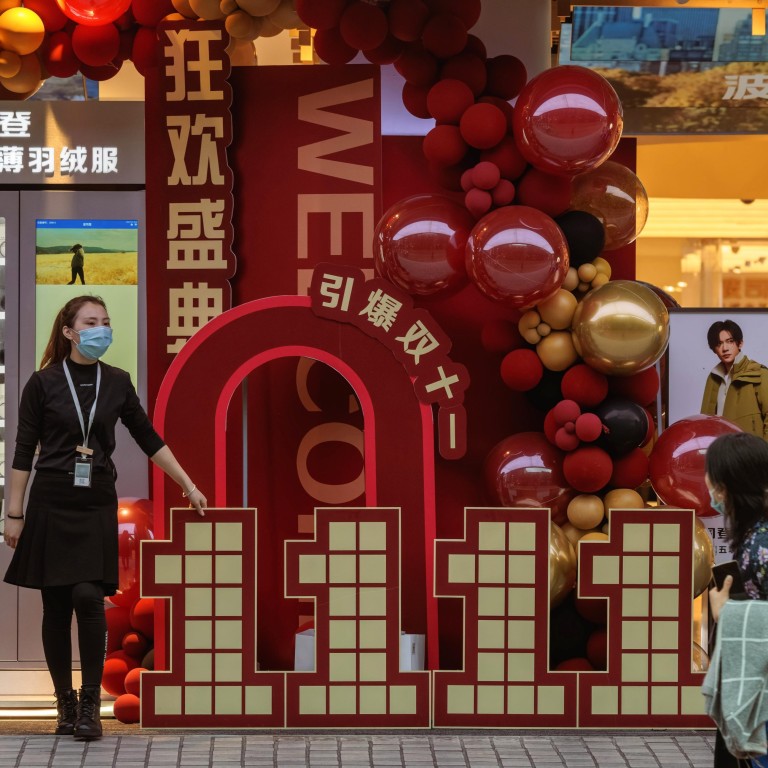 E-commerce giants Alibaba, JD.com keep Singles' Day sales results under wraps amid China's economic woes, zero-Covid-19 policy
E-commerce rivals Alibaba and JD.com for the first time did not disclose final gross merchandise volume figures from their Singles' Day promotions
Alibaba said its final sales tally was in line with its GMV last year, while JD.com said its promotion this year achieved 'record-breaking' results
But in separate statements, both companies for the first time withheld announcement of their gross merchandise volume (GMV), or final sales tally, from the annual online and offline shopping extravaganza that culminates on November 11, known as "11.11".
Alibaba, owner of the South China Morning Post, said its 14th annual 11.11 campaign "delivered results in line with last year's GMV performance, despite macro challenges and Covid-related impact". Alibaba's GMV in November last year grew 8.45 per cent year on year to a record 540.3 billion yuan (US$84.5 billion), which marked the first single-digit GMV growth since the company created the shopping festival in 2009.
JD.com, by comparison, said it had set a "record-breaking" 11-day Singles' Day promotion, which started on October 31. The Beijing-based company posted a total GMV of 349.1 billion yuan in the same period last year.
Still, some industry analysts suggest that the GMV figures from this year's Singles' Day promotions paled in comparison from previous years. "Their results were probably too bleak to be revealed, so the platforms chose to keep them a secret," said Li Weidong, a senior e-commerce analyst.
Singles' Day is seen by many investors as a proxy for consumer spending in China as well as an important barometer of the country's economic health.
By keeping their final Singles' Day GMV numbers under wraps, Alibaba and JD.com have further toned down the traditionally extravagant event in the wake of China's sluggish economy, disruptions caused by the pandemic and continued snap lockdowns under Beijing's
zero-Covid-19 policy
.
Alibaba, meanwhile, indicated that this year's event showed "the resilience and vibrancy of China's consumption sector", said
Chui Xue
, president of industry development and operation centre for the company's
Taobao Marketplace
and
Tmall
platforms. "Our priority for this 11.11 was to enhance certainty for our merchants' operations."
Hangzhou
-based Alibaba's Singles' Day campaign this year featured more than 290,000 brands from more than 90 countries and regions, covering 7,000 product categories. It said more than 300 million consumers watched
live-streaming
sessions hosted on
Taobao Live
since the start of its presale period, while logistics arm Cainiao delivered over 120 million parcels.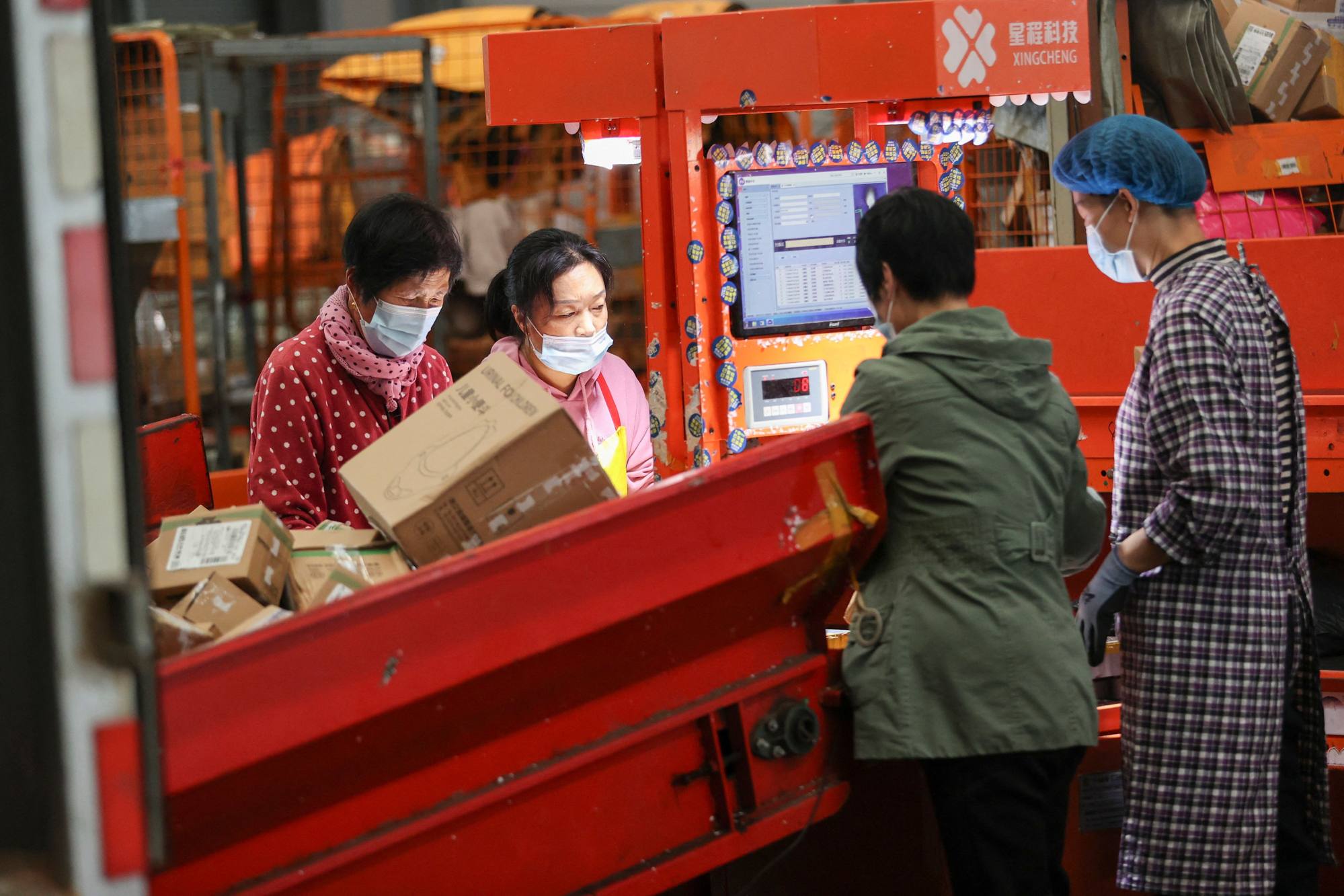 JD.com said it provided nearly 20 million new items during this year's Singles' Day campaign. The bestselling new products fall under the categories of smartphones, laptop computers, washing machines, refrigerators and flat-screen televisions. Shoppers aged under 35 accounted for 63 per cent of the total new customers on JD.com during its campaign.
"This Singles' Day, JD.com further increased its investment in optimising the ecosystem, lowering operations costs and improving service guarantees to help brands and merchants, especially SMEs, seize growth opportunities," said Xin Lijun, chief executive of JD Retail.
Total online retail sales of physical goods on the mainland grew 6.1 per cent year on year in the first three quarters this year, down from 15.2 per cent growth rate in the same period in 2021, according to data from the National Bureau of Statistics.