Shenzhen
Get more with myNEWS
A personalised news feed of stories that matter to you
Learn more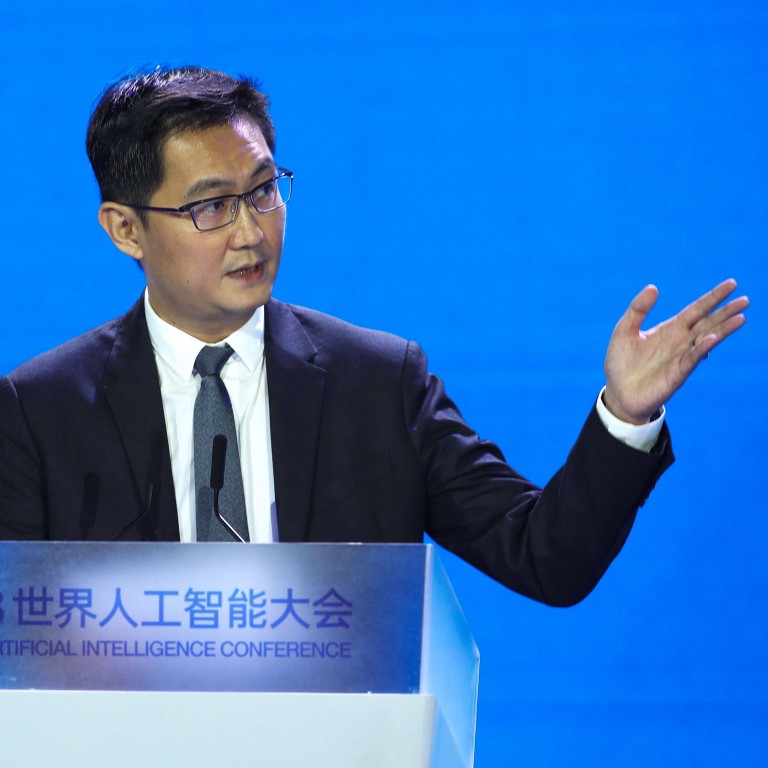 Shenzhen University wants another '10 like Tencent's Pony Ma' as China's start-ups come under pressure from tech talent war
Shenzhen University principal Mao Junfa wants his institute to cultivate more entrepreneurs like the Tencent founder, but some are sceptical
The remarks come amid China's growing unease over headwinds in its technological advancement, including the fight to attract key talent
The principal of Shenzhen University wants to cultivate "10 outstanding entrepreneurs" on par with Pony Ma Huateng, an alumnus and the founder of Tencent Holdings, in a call that comes amid a decline in private entrepreneurship in China.
Ma, who graduated from the school's computer department, is one of the most successful technology entrepreneurs in China, creating the country's most valued technology giant. Ma, 51, has maintained a low profile in recent years.
Mao Junfa, who joined the university as principal in February, made the comments at a forum in Shenzhen on Tuesday.
"[I] hope that by the middle of this century we will be able to cultivate another 10 distinguished alumni like Ma Huateng … to turn Shenzhen into China's silicon valley and have Shenzhen University play a role that Stanford [University] played [in the US start-up ecosystem] at the time," he said.
Mao is also an academic with the Chinese Academy of Sciences and a former deputy principal at Shanghai Jiao Tong University.
His speech reflected on the development of higher education amid Chinese style modernisation, highlighting the pivotal role higher education could play in "the strategy of reinvigorating the country through science and education".
Mao's remarks come amid China's growing unease over headwinds in its technological advancement, including the fight to attract key talent, at a time of heightened tensions between the US and China over tech rivalry.
Last month, the US
unveiled
a new round of export curbs targeting Chinese chip makers, forcing them to remove employees who are US citizens from key roles in semiconductor development. The move is expected to set back the progress of China's chip ambitions, according to analysts.
Mao's speech triggered vigorous discussions online, as some Chinese netizens questioned whether entrepreneurs could be "cultivated" and if entrepreneurial spirit could be taught – an age-old debate in the start-up and academic worlds.
"Entrepreneurs are valuable resources, they were made by the era they came from and their own entrepreneurial drive. It's just too much for a college to make [cultivating founders] as their aim with a concrete number," wrote a user on microblogging site Weibo who goes by the name leituchengtai.
According to data provider Pitchbook's latest ranking of global colleges by start-up founders, Stanford is the world's top-ranked institute with 1,427 alumni founders. Beijing-based Tsinghua, at 36th, is the highest ranking Chinese university with 384 founders, followed by Peking University in 62nd spot, with 246 founders.