Alibaba
Get more with myNEWS
A personalised news feed of stories that matter to you
Learn more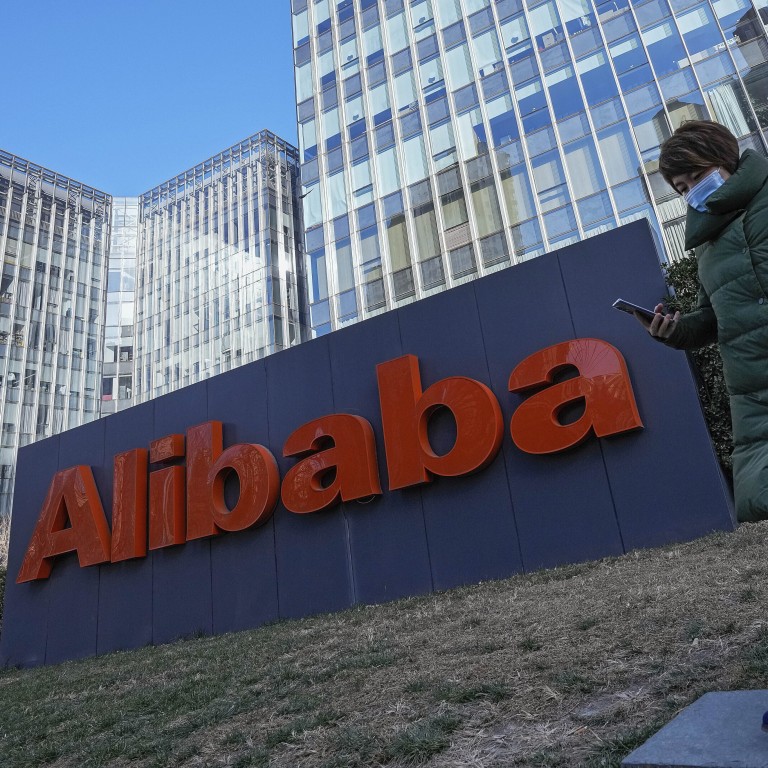 Alibaba posts surprise loss from stock markdowns even as third-quarter sales, operating profit rise
Alibaba's operating profit rose by a better-than-expected 68 per cent, underscoring how cost cuts resulted in leaner operations across all its business units
The company approved a US$15 billion share buyback plan, adding to the US$25 billion programme through 2025
Alibaba Group Holding
, the e-commerce giant behind Tmall and Taobao platforms, reported worse-than-expected earnings in the third quarter amid a slowing Chinese economy, but got revenue back on a growth track.
The company, which owns the South China Morning Post, reported an unexpected net loss of 20.6 billion yuan (US$2.88 billion) under global accounting standards, as it marked down the value of its equity investments. It was worse than the 18.8 billion yuan profit forecast by analysts surveyed by Bloomberg. Sales grew 3 per cent to 207.2 billion yuan, slower than the 209.2 billion yuan expected in the poll.
Under Chinese accounting standards, Hangzhou-based Alibaba posted an adjusted net income of 33.8 billion yuan, representing a 19 per cent growth from a year earlier.
"We delivered a solid quarter in a macro environment full of uncertainty," said Daniel Zhang Yong, CEO and chairman of Alibaba. "The ongoing resurgence of Covid-19, geopolitical tension, inflation and currency depreciation – the convergence of all these forces has created considerable difficulties for business operations."
Alibaba's operating profit rose by a better-than-expected 68 per cent, underscoring how the company's cost cuts shaved total costs and expenses by 2 per cent, resulting in leaner operations across all its business units, including cloud computing and food delivery.
Alibaba's earnings surprise came as its
"walled garden"
revenue sources between its various entities were decimated by more than a year of antitrust crackdowns by the Chinese government.
Even Ant Group, Alibaba's fintech affiliate and the dominant provider of online payments services in China, reported a 63.2 per cent profit slump for the June quarter from last year to 7.3 billion yuan. Ant's contribution to Alibaba's quarterly earnings fell to 2.4 billion yuan from 6.5 billion yuan last year.
"The year-over-year decrease in share of profit of Ant Group was due to the net decrease in fair values of investments held by Ant Group and decrease in Ant Group's operating profit," Alibaba said.
The results came as China grapples with its worst economic challenges in years. Under Beijing's strict zero-Covid policy involving snap lockdowns and border controls, the world's second-largest economy recorded just 3 per cent growth in the first nine months of 2022, far short of the annual target of "around 5.5 per cent".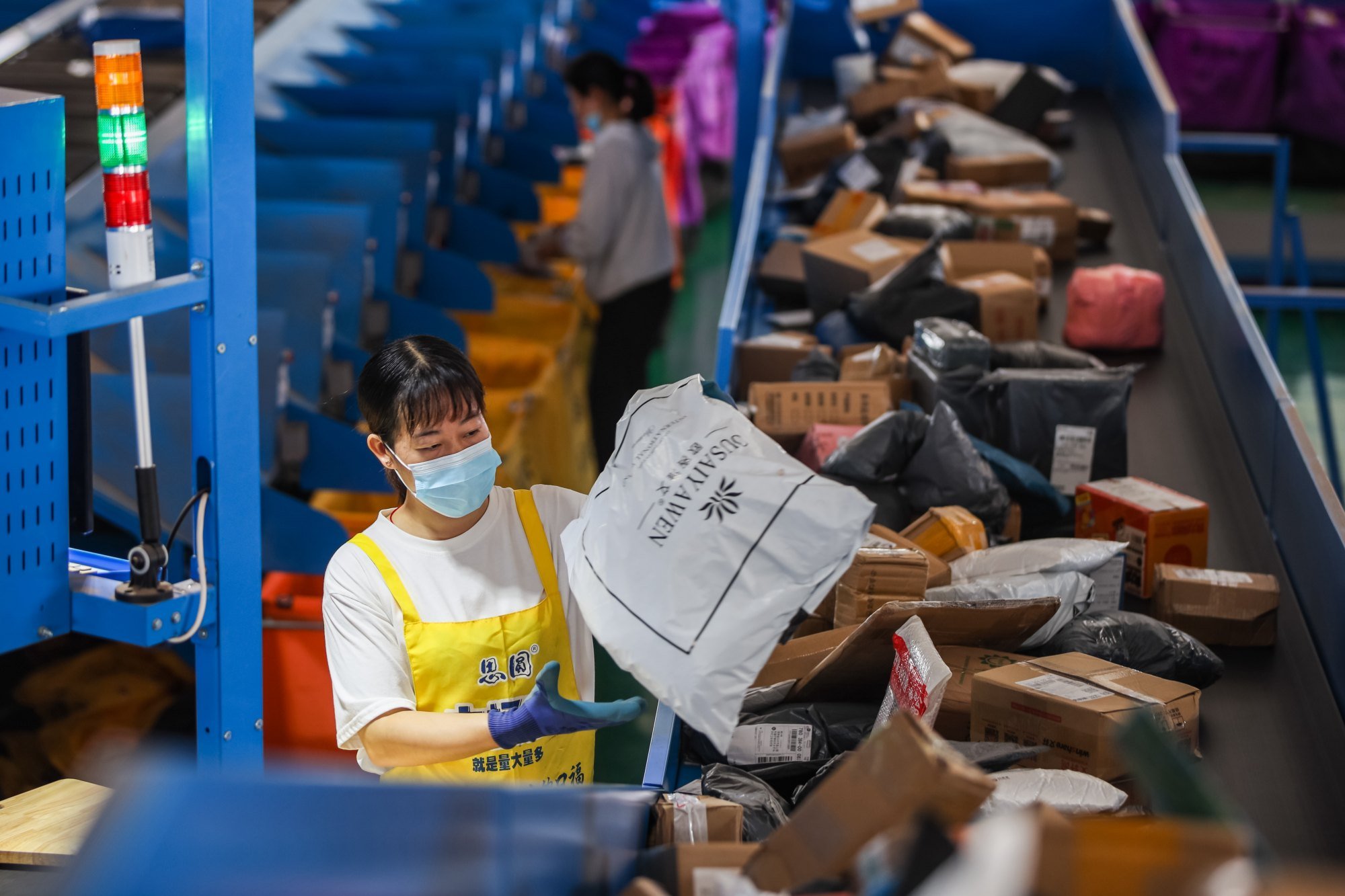 Alibaba said on Thursday it trimmed almost 1,800 employees from its payroll during the third quarter, compared with
a reduction of nearly 10,000 workers
in the previous quarter. It retained roughly 243,900 personnel as of the end of September.
"Alibaba's business is at a historic low point," said Li Chengdong, the Beijing-based founder of internet industry think tank Dolphin. "The results are poor but considered normal because the growth of the entire Chinese e-commerce industry has already entered the single-digit territory, weighed down by fierce competition from short video platforms Douyin and Kuaishou."
Alibaba's revenue from China commerce dropped 1 per cent year on year to 135.4 billion yuan in the third quarter, although sales from international commerce grew 4 per to 15.7 billion yuan. Local consumer services, which include online maps service Amap and food delivery services Ele.me, saw revenue jump 21 per cent to 13.1 billion yuan.
The company said it saw a low-single-digit-decline in the gross merchandise value (GMV) of physical goods sold on both Taobao and Tmall.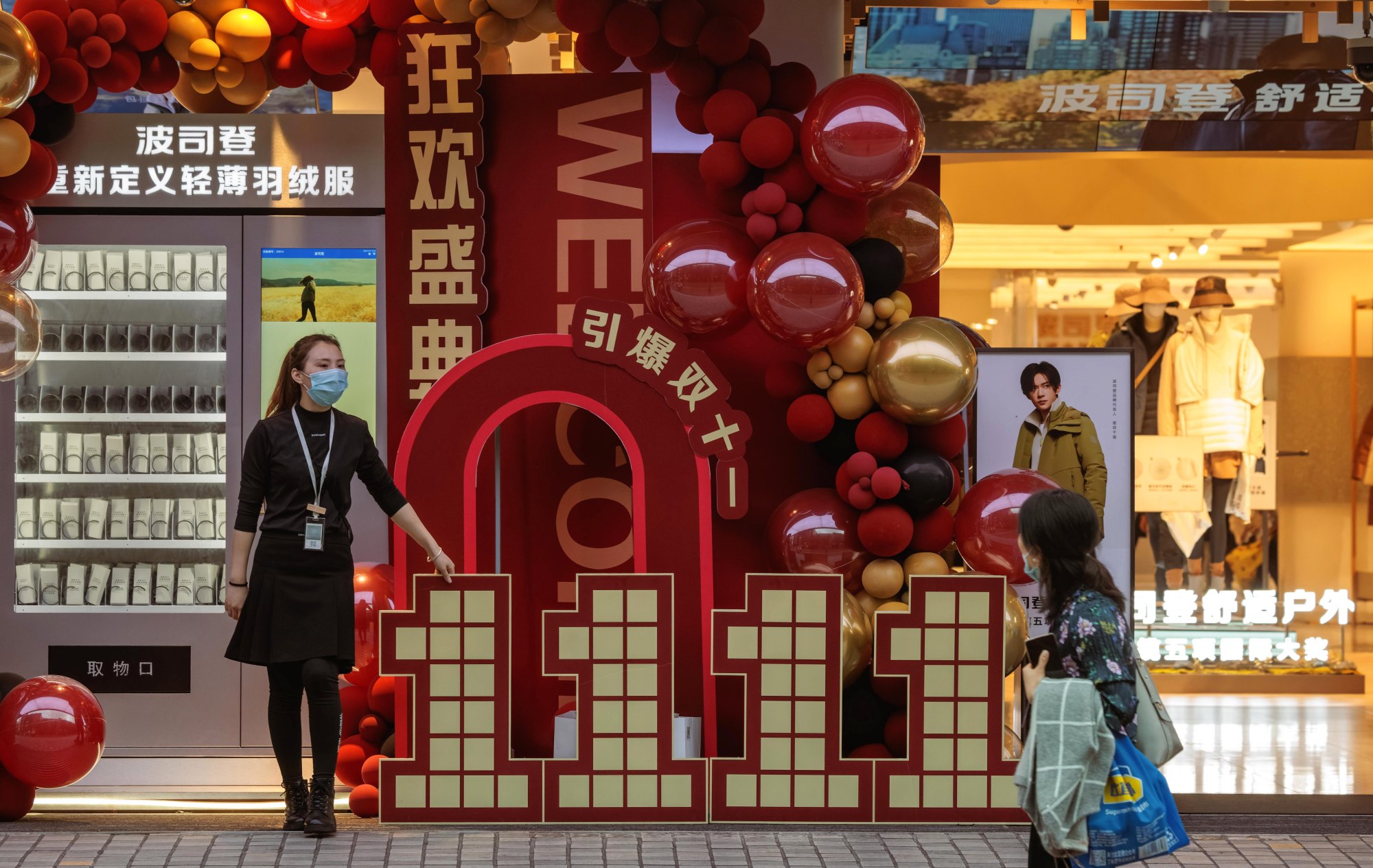 Zhang said in a conference call on Thursday that consumption appetite was weak and shoppers had been buying less frequently than before. The resurgence of Covid-19 in various parts of China had also affected logistics services, he said.
This year, for the first time, Alibaba and rival JD.com
did not disclose their sales tally
from the Singles' Day shopping festival. Zhang said while there were fewer buyers during this year's event, the average GMV per consumer increased.
Retail sales in China fell by 0.5 per cent in October, below the expected rise of 1.8 per cent and down from the 2.5 per cent growth in September.
Alibaba's cloud business also suffered, with sales growing by 4 per cent, down from the 12 per cent and 10 per cent growth seen in the first and second quarter, respectively.
"We proactively control the development of our [cloud] business," said Zhang.
But there are signs that external headwinds for the company have begun to ease.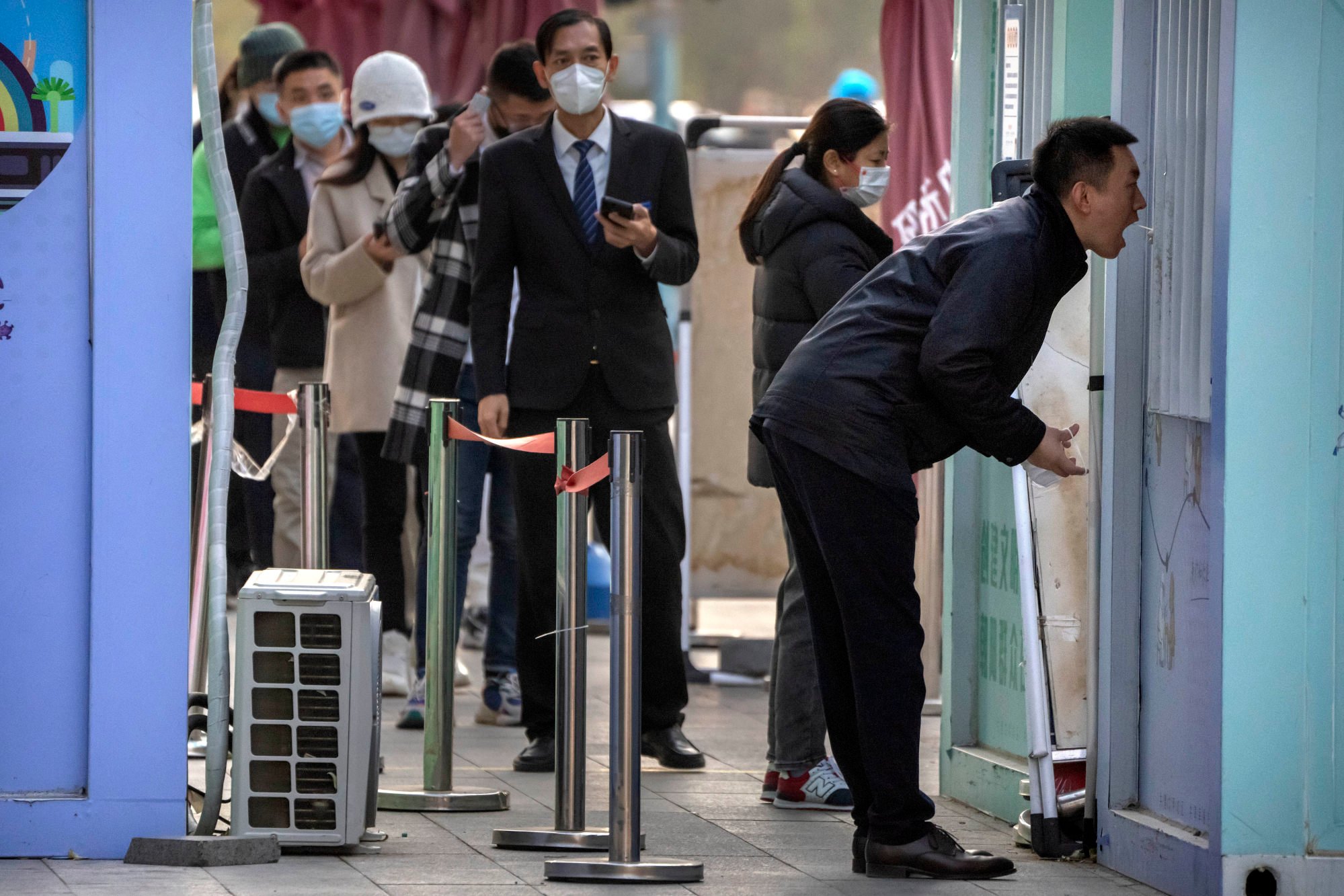 Zhang said the latest adjustments in China's Covid-related policies will have some positive impact, although some places are still experiencing logistics disruptions. "Overall, we do expect things to continue to improve in a positive direction," he said.
Alibaba shares in Hong Kong fell less than 1 per cent to HK$78.25 on Thursday, up by more than 20 per cent from a historic low last month, when bearish sentiment in the wider market also hit other Chinese internet stocks, including Tencent Holdings and Meituan.
The company said it has approved a decision to repurchase US$15 billion more shares from investors and extend the programme to the end of financial year 2025. As of November 16, the company had bought back around US$18 billion shares under its existing US$25 billion share repurchase programme.
Additional reporting by Che Pan and Ann Cao