Apple
Get more with myNEWS
A personalised news feed of stories that matter to you
Learn more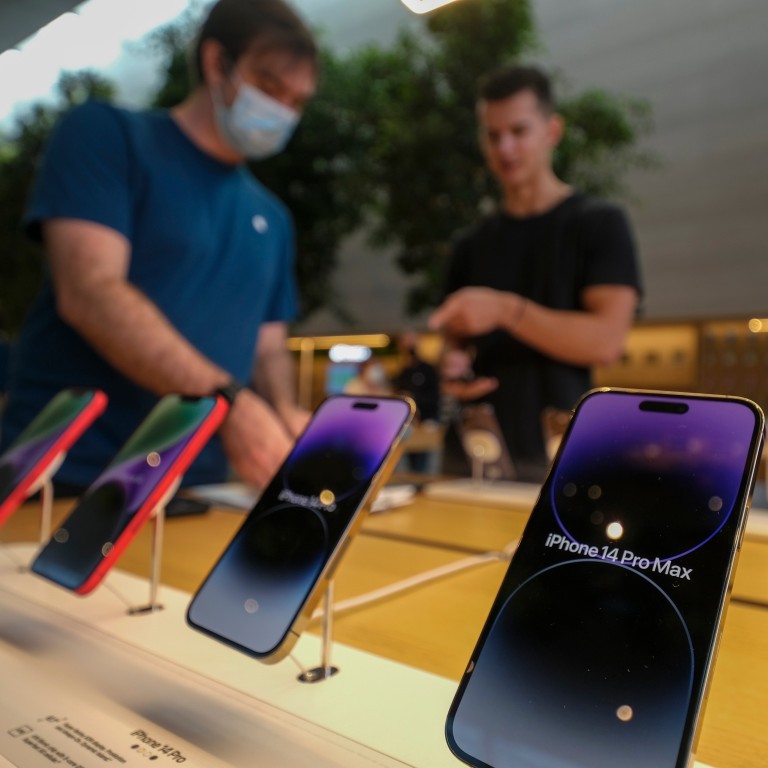 Apple extends wait time for popular iPhone 14 models beyond Christmas as Foxconn scrambles to resume full production in Zhengzhou
Apple's China website showed five to six weeks of waiting time for the iPhone 14 Pro and Pro Max models
The base models iPhone 14 and iPhone 14 Plus, however, are available for same-day delivery or in-store pickup
A check on Apple's China website on Monday showed a five-to-six week waiting time for the iPhone 14 Pro and Pro Max models, with the latest delivery stretching out to January 3, 2023. The wait was a week longer than it took in early November, and two weeks longer than orders made in late October.
The base models – the iPhone 14 and iPhone 14 Plus – however, are available for same-day delivery or in-store pickup.
All of Apple's latest iPhone models in China have suffered from an extension in lead time, which refers to the period of production from initiation to completion, according to a recent report by
JPMorgan
. It indicated that the two iPhone 14 Pro models had the longest lead times across all regions.
China accounted for 15 per cent of all iPhone shipments worldwide, the report said.
Yuri Gu, a financial professional living in southern Guangdong province, said she has been checking the delivery status every day since placing an order for an iPhone 14 Pro on November 2, while searching various social media platforms for updates on other consumers' order delivery status.
Although her order showed shipping dates from November 25 to December 2, Gu said she thought it could ship earlier than the promised dates.
"Based on my previous experience with new iPhones, products are usually delivered ahead of schedule," she said. "But the chances are looking slim this year, based on what I saw on social media. It's very frustrating."
Some mainland consumers are sharing their iPhone order status updates to provide a reference for those waiting on their own orders.
That led Apple on November 6 to warn about delays in iPhone shipments. "The facility [at Foxconn's Zhengzhou facility] is currently operating at significantly reduced capacity … we now expect lower iPhone 14 Pro and iPhone 14 Pro Max shipments than we previously anticipated," the company said in a statement.