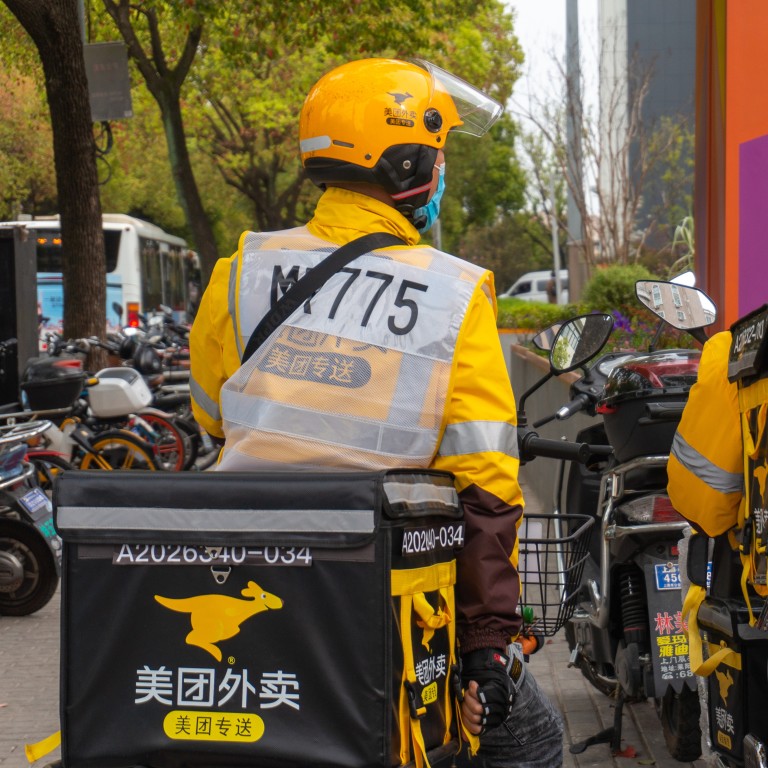 China's food delivery giant Meituan set to display business resilience in third quarter despite divestment by Tencent
A steady rise in revenue could help shore up investor confidence in Meituan, after Covid-19 lockdowns dealt a blow to restaurants and hotels
Still, the company has come under pressure to provide better welfare coverage to its army of gig workers amid Beijing's 'common prosperity' push
Chinese on-demand services giant Meituan is expected to maintain sales growth in the September quarter when it reports financial results on Friday, analysts said, as the company's business fundamentals remain resilient despite a slowing economy.
A steady rise in revenue could help shore up investor confidence in Meituan, after snap lockdowns across China dealt a heavy blow to restaurants, hotels and entertainment venues. The company's major shareholder Tencent Holdings
said last week
it would give away around US$20 billion worth of Meituan shares as dividends to its shareholders.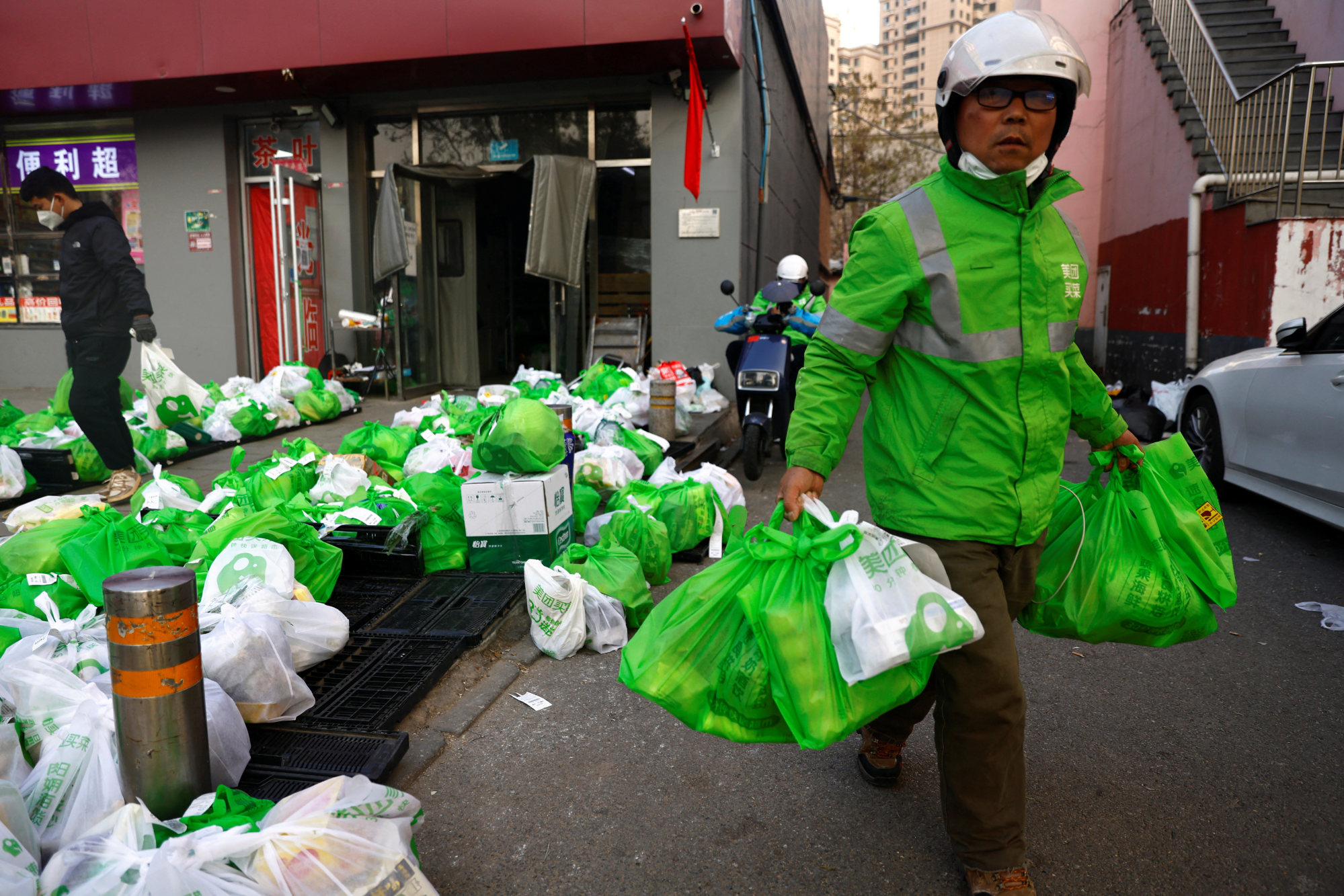 Meituan is set to maintain leadership in the food delivery segment with a 70 per cent market share in spite of competition from Ele.me and new offerings from TikTok owner ByteDance, according to Liu Xinliang, founder of Beijing-based internet industry consultancy DCCI.
"Food delivery is a labour-intensive business involving a vast network of merchants and delivery personnel built over years," Liu said, adding that even a formidable rival like ByteDance, with 600 million daily active users on its domestic short video app Douyin, will have a hard time trying to dethrone Meituan.
Revenue at Meituan, founded in 2010 and headquartered in Beijing, is forecast to reach 62.4 billion yuan (US$8.72 billion) in the third quarter, up from 50.9 billion yuan in the previous quarter, according to a Bloomberg survey of analysts.
While delivery services such as those from Meituan have become essential for Chinese residents during Covid-19 lockdowns, the company has come under pressure to provide better welfare coverage to its 5-million strong army of gig workers amid Beijing's push for "common prosperity".
On Tuesday, in an open letter that has since gone viral, a group of Meituan drivers pleaded for help after they were unable to return to their locked-down residential districts in Beijing. In response, Meituan said it had found and paid for temporary housing for the affected drivers.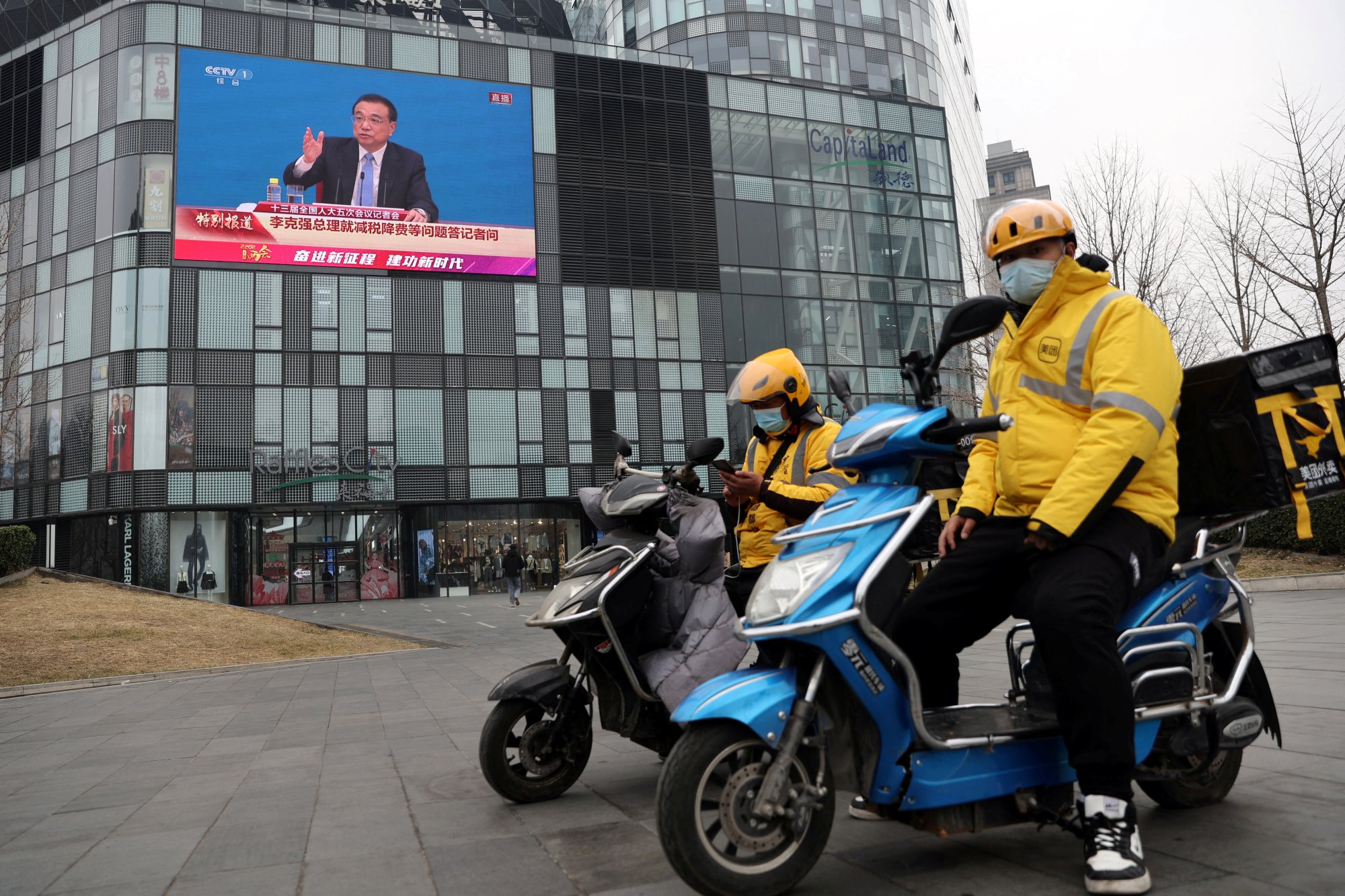 Also this week, Chinese e-commerce giant JD.com vowed it would
slash the salaries
of around 2,000 senior managers by up to 20 per cent, and boost housing and education benefits for its delivery crew.
Meanwhile, Meituan's physical store, hotel and travel businesses, part of the firm's core segments, are likely to continue to suffer, according to analysts at Chinese brokerage CMB International.
Analysts at Goldman Sachs said that Meituan's business may not rebound significantly until late 2023, when China is expected to relax its Covid-19 controls.
As the market environment sours, Meituan has been consolidating its business by, for instance, merging its group-buying service with its online supermarket delivery service to reduce costs.