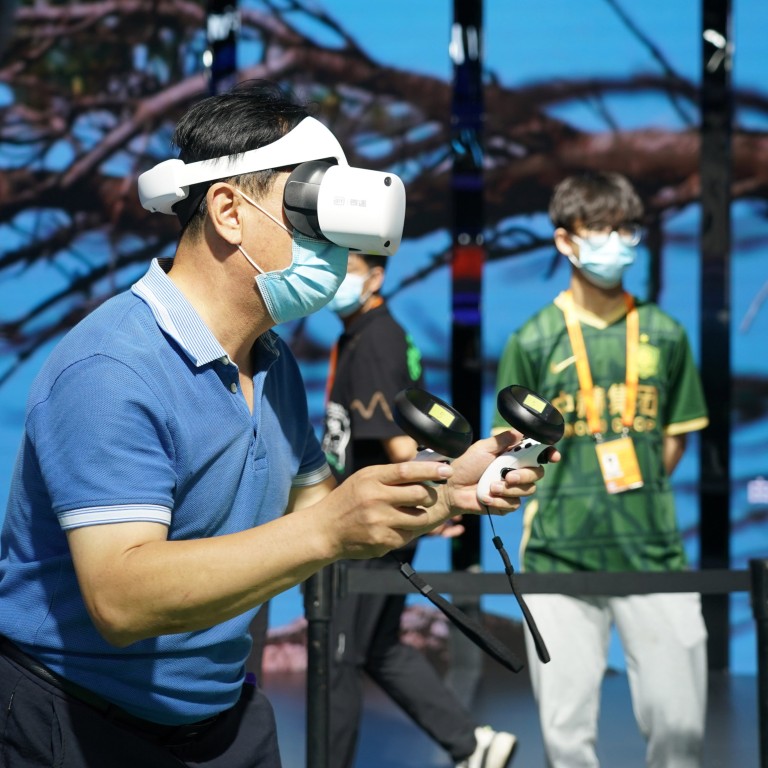 China gaming crackdown: sales shrink for first time in two decades amid regulatory pressure, slowing economy
The decline marks the first drop in game sales in China since figures became available in 2003
Challenges include limited R&D activities, tighter recruitment market, weak investment confidence and declining consumer expenditure
Video game sales in China slumped over 10 per cent in 2022, marking the first drop in at least two decades, as economic headwinds, regulatory pressure and sluggish consumer demand continued to weigh on the once-booming industry.
The world's largest video gaming market recorded total revenue of 269.5 billion yuan (US$40.1 billion) last year, down 10.3 per cent from 2021, with the number of gamers slipping 0.33 per cent to 664 million, according to a report published last Friday by the Gaming Publishing Committee of the China Audio-Video and Digital Publishing Association, the country's semi-official gaming industry association.
The decline marks the first drop in game sales in China since figures became available in 2003. The report used data compiled by video gaming analytics firm CNG.
"The whole industry is under pressure," said the association in its official WeChat post last Friday, attributing the decline to Covid-19 restrictions, which were not relaxed until December.
The association broke down industry challenges into several factors, including limited production and R&D activities, a tighter recruitment market, weak investment confidence, declining consumer expenditure and strong overseas competition.
Mobile game sales, which account for over 70 per cent of total sales, declined 14.4 per cent to 193.1 billion yuan. That is a big change from 2014, when mobile game sales surged over 140 per cent amid huge growth in mobile internet users in the country.
Sales in China's esports industry fell 14 per cent to 144.5 billion yuan, as the country held fewer esports competitions than in 2021 and over 60 per cent of events moved online due to Covid-19 restrictions, according to a separate report published by CNG on the same day.
The industry has also been impacted by several years of intense regulatory scrutiny, with China implementing some of the world's toughest video gaming rules to combat gaming addiction and to clean up content. The government has only eased off recently, with state media publishing more positive articles.
A commentary by the People's Daily, the Chinese Communist Party's official mouthpiece, late last year described video gaming as an industry of "great significance to the country's industrial layout and technological innovation". There was also a report from the semi-official video gaming association that said the "gaming addiction problem" among minors has been "basically solved".
In 2022, China approved 512 game licences, including 468 domestic games and 44 imported games. That is still just two thirds of the amount approved in 2021, which included 679 domestic games and 76 imported games, and less than 40 per cent of the amount in 2020.
Signs of a sluggish year for the gaming industry were already apparent in the first half, when total sales and the number of gamers both fell for the first time in
at least 15 years
.
Tencent Holdings, the world's largest gaming company by revenue, saw its gaming revenue decline 4 per cent during the third quarter, while rival NetEase also reported slower growth of 9.1 per cent in gaming revenue, down from 15 per cent in the same period of 2021.
Felix Liu, a UBS Securities analyst, said in a recent media briefing in Shanghai that although 2022 had been a weak year for China's video gaming industry – due to lack of new launches, weak consumer confidence and conservative operation of top games – things are looking better.
"Looking back, the three factors depressing game consumption will all improve in 2023," said Liu, adding that he expected the online video gaming sector to grow by 6 per cent in the coming year.