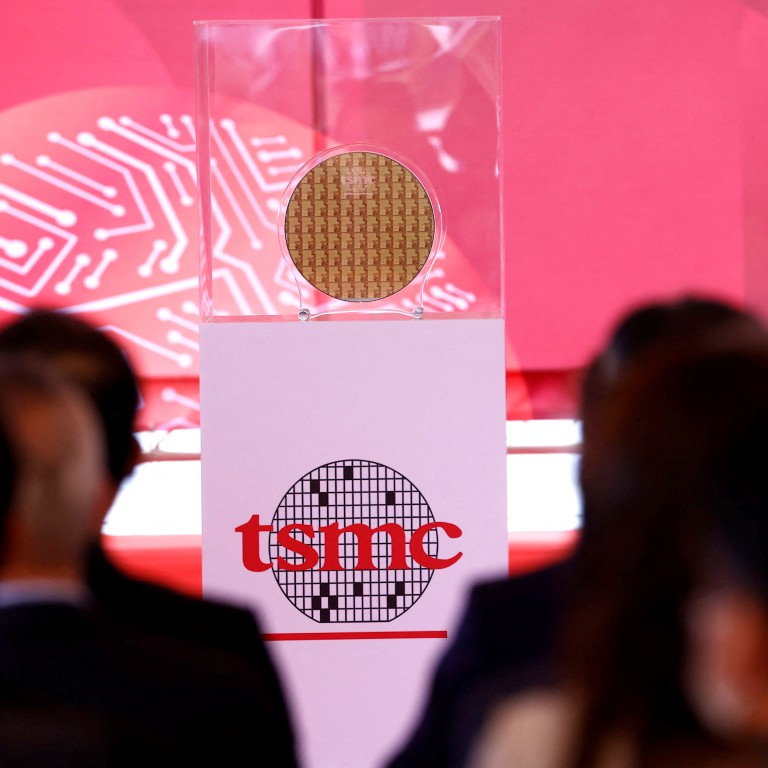 Analysis

|
TSMC sits out CES, but its role in everything from AMD and Nvidia chips to silicon speakers signals a bright 2023
The contract chip maker has lowered capital expenditures for 2023, but uncontested market dominance makes it best poised to capture a rebound later this year
TSMC, which is known to stay out of the spotlight, has become a more conspicuous presence in the semiconductor industry amid US-China tensions
Taiwan Semiconductor Manufacturing Co (TSMC) likes to remain out of sight, but it is never out of mind. Even as the world's largest contract chip maker kicked off the year by announcing that it
missed fourth-quarter revenue estimates
and
will lower capital expenditure
, the company's presence in virtually every advanced consumer electronics product suggests it is poised to dominate the market in 2023 even as the industry grapples with a chip glut.
CES 2023 was a perfect illustration of TSMC's market power. Taiwan's "sacred mountain" was on full display at the world's biggest consumer electronics show in Las Vegas this month - even though it did not have its own booth - and semiconductors produced on the island could be seen in everything from the most advanced desktop processors to silicon speakers that could one day replace bulkier audio modules in miniature electronics.
This is not unusual: TSMC produces nearly all of the world's most advanced chips. But the foundry's role in the industry has become increasingly visible amid rising US-China tensions and semiconductor-related sanctions from Washington.
Kicking off CES with the first big product announcement on the evening of January 4, Advanced Micro Devices (AMD) debuted its latest laptop and desktop computer chips, including the Ryzen 7045 with a maximum of 16 cores and three new chips in the same 7000 line that use 3D V-Cache, which allows for stacking cache memory on a processor.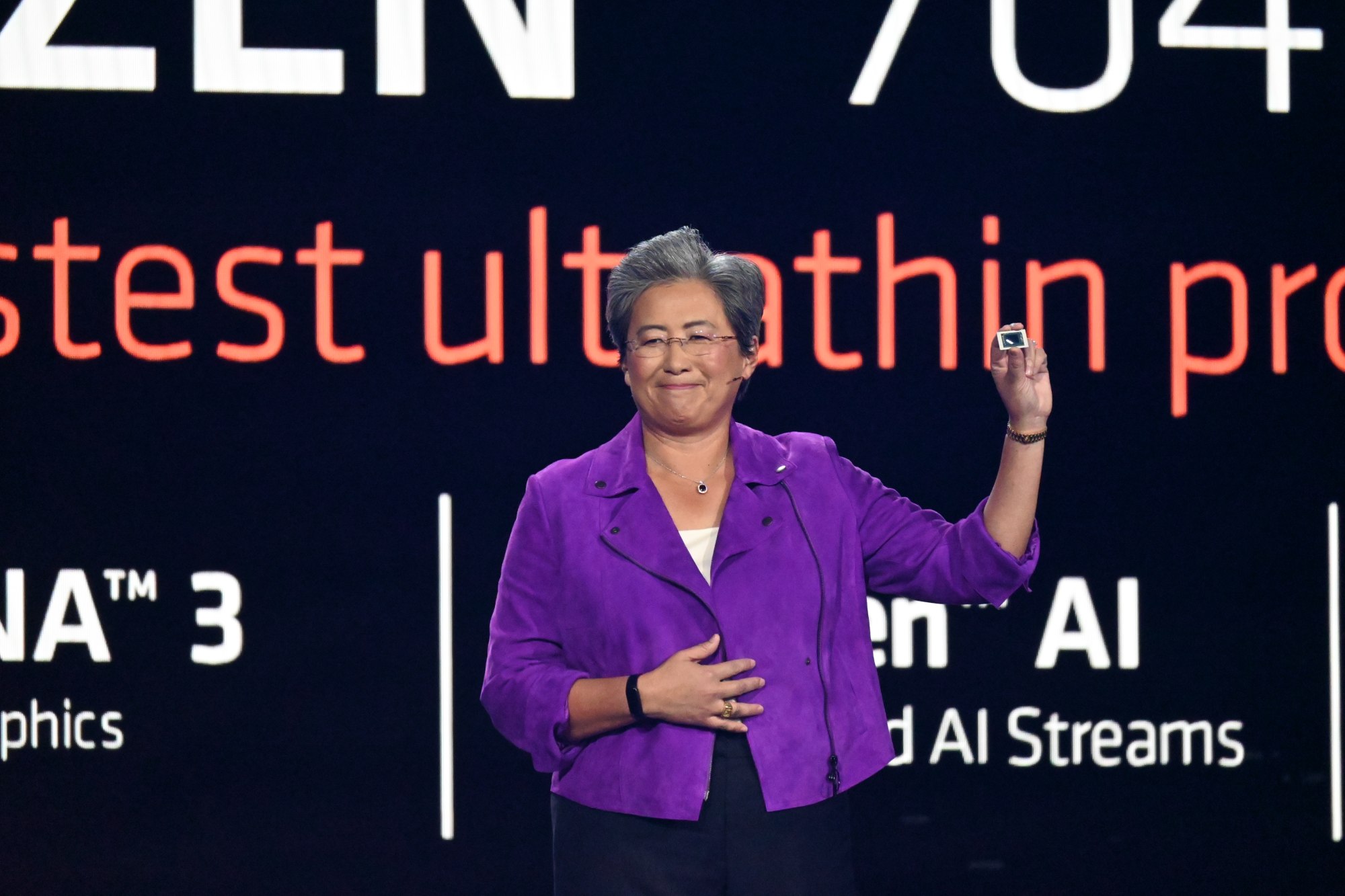 Like just about any other top chip designer, AMD's main manufacturer is TSMC. Its new chips are based on the Taiwanese firm's 5-nanometre node process and 4-nm, a derivative of 5-nm.
TSMC is not typically a boisterous company, instead often playing the silent but reliable partner behind the scenes. Its Tool-In Ceremony for its new plant in Phoenix last month – which was attended by US President Joe Biden, among other officials – was a rare high-profile event for the company.
The chip maker may have to get used to the spotlight, as its growing importance in the semiconductor supply chain has made it impossible to ignore. Seemingly every major product announcement at CES had some kind of tie to TSMC.
The RTX 40 series graphics processing units (GPUs) for laptops that Nvidia announced at CES use TSMC's 5-nm process.
Qualcomm announced new chips that can connect with satellites to allow people to make emergency calls from anywhere. It looks like the modem chips will be using TSMC's 7-nm process, according to a Digitimes report saying the Taiwanese chip maker was seeing substantial orders for Qualcomm RF chips slated for the next generation of iPhones.
TSMC is not just showing up at the bleeding edge of chip production, though. Anyone dealing with silicon might have a reason to take advantage of the chip maker's massive production capacity.
Another CES exhibitor this year was xMEMs, which uses TSMC to produce its silicon-based microspeakers. The technology uses microelectromechanical systems (MEMS) to produce sound in a way the company says offers greater accuracy and clarity than many traditional speakers. The promise of silicon is offering better speakers in compact devices, and the company already has plans to get its speakers not just in headphones, but also in devices like smart glasses and hearing aids.
TSMC has controlled 56 to 59 per cent of the foundry business for the past two years,
according to Counterpoint Research
. While it is expected that anyone wanting advanced chips must go through Taiwan, the influence of the local industry extends much further, with control of about two-thirds of the market.
Qorvo, which designs chips for the Internet of Things (IoT) and exhibited at CES to show off its integration of the new
Matter protocol
, uses the 55-nm process offered by United Microelectronics Corp, TSMC's much smaller Taiwan rival.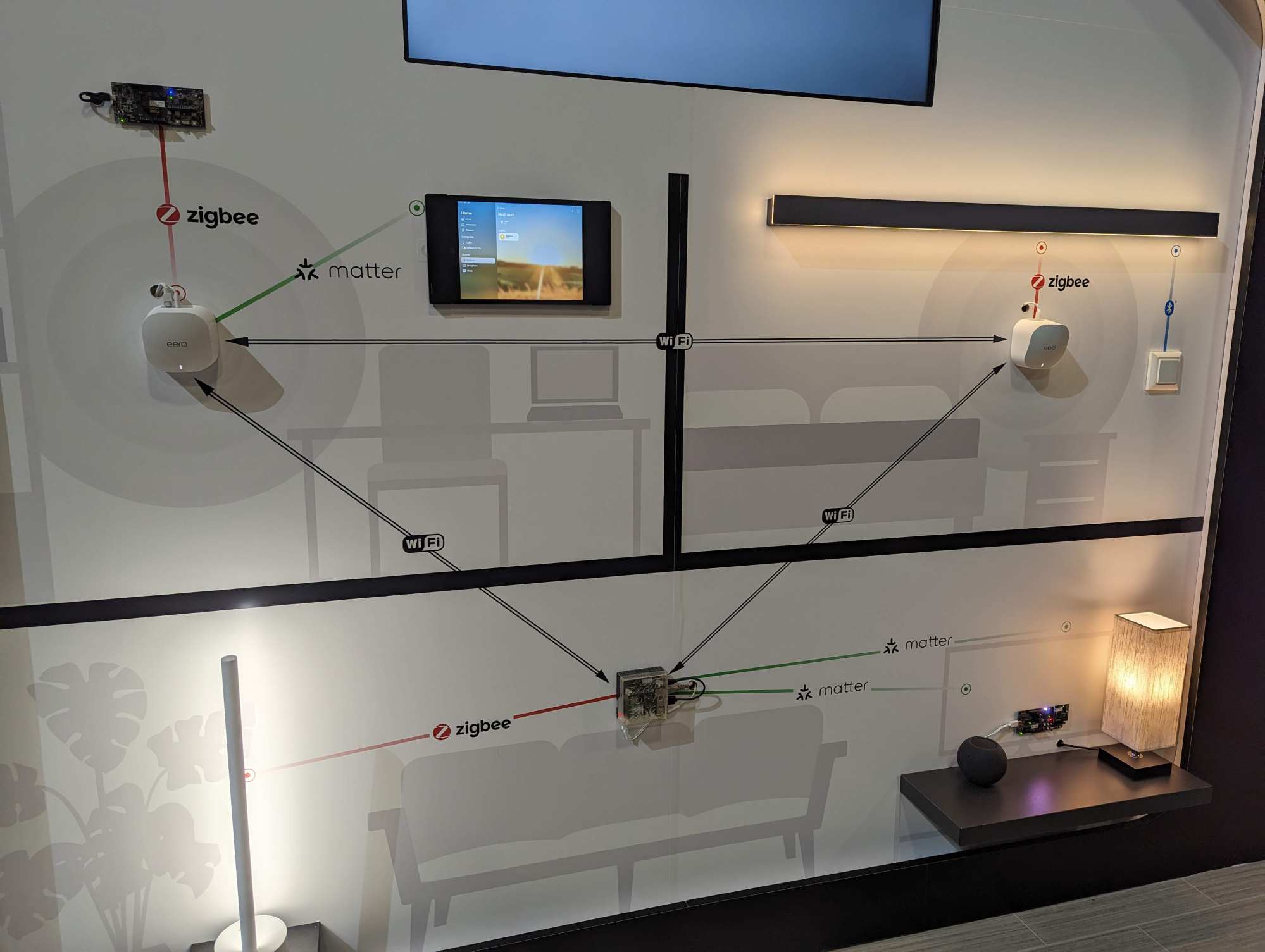 Taiwan's position in the industry is so critical that it has been dubbed a "silicon shield" that protects the self-ruled island from being attacked by mainland China. Beijing regards the island as part of Chinese territory.
Meanwhile, the US-China tech war and escalating sanctions have made it unlikely that Western companies would turn to mainland China for chips, even though Shanghai-based Semiconductor Manufacturing International Corp (SMIC) can produce chips greater than the 18-nm level and is the world's fifth largest foundry.
The mere idea that Apple would use memory from Yangtze Memory Technologies Corp (YMTC) for iPhones sold only in China proved so politically contentious that the company
dropped the idea
. YMTC eventually
joined the long list of Chinese tech
firms sanctioned by Washington.
Trade frictions have put a global spotlight on Taiwan, although some Western chip makers have reportedly been unhappy about having some business in mainland China cut off.
Taiwanese government support was also on display at CES. The Taiwan Tech Arena, a government-backed project, sponsored 96 companies to join CES this year.
The types of companies supported – which included companies that make everything from programmable music boxes to cloud retail software – stood in stark contrast to the bulk of those from mainland China, which were largely made up of companies putting out gadgets like power stations, scooters, and computers. They included several original equipment and design manufacturers (OEMs and ODMs).
This has proven beneficial to Taiwan's tech industry soft power. Like mainland China, the Taiwanese government has long supported the local semiconductor industry. It partially funded the establishment of TSMC in the 1980s. Most recently, the government passed a new law allowing chip firms to turn 25 per cent of annual research and development expenses into a tax credit.
Comparatively, the Hong Kong Trade Development Council (HKTDC) sponsored 15 start-ups and seven more mature companies. An HKTDC representative at the booth said the relatively recent reduction in the city's Covid-19 quarantine policies made it difficult to get more companies on board in time for the show.
Even as the company lowered its 2023 capital expenditure to between US$32 billion and US$36 billion, from US$40 billion and US$44 billion, it is already preparing for a rebound in demand in the second half of the year that it says will accelerate next year. As virtually the only contract chip maker to mass produce next-generation 3-nm chips using the traditional FinFET process this year, a market downturn looks like nothing but a minor annoyance for Taiwan's star tech giant.