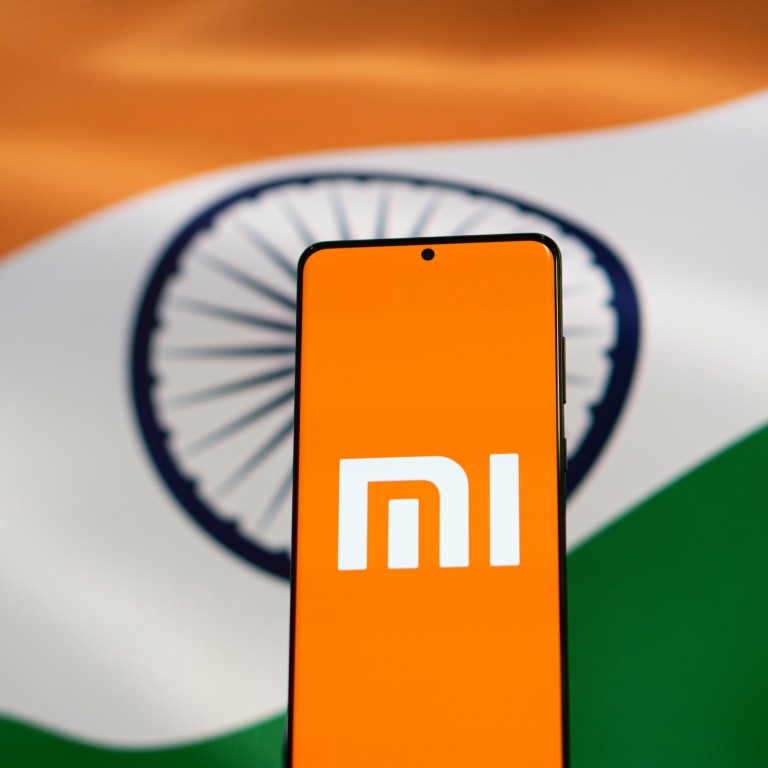 Xiaomi dethroned in India in fourth quarter by Samsung, Vivo after five years as top smartphone brand
Xiaomi shipments in India tumbled 40 per cent year on year in the fourth quarter after intensifying government scrutiny and a raid on its offices
The Chinese smartphone maker remained the top brand for all of 2022 despite having the steepest decline in shipments at 26 per cent
Chinese smartphone giant
Xiaomi
was dethroned in India for the first time in five years by
Samsung Electronics
and
Vivo
in the fourth quarter after poor online sales amid a declining handset market and increasing regulatory scrutiny.
A 40 per cent slump in shipments pushed Xiaomi to third place in the market after holding the top spot for 20 straight quarters, according to a report by Canalys on Thursday. Its 5.5 million units shipped gave Xiaomi 17 per cent of the market compared with 21 per cent for Samsung and 20 per cent for Chinese rival Vivo.
Samsung shipped 6.7 million units for the quarter, taking the lead in India for the first time since the third quarter of 2017. Still, its shipment numbers were down 21 per cent from the same quarter of 2021, as India's smartphone market grappled with its first fourth-quarter decline, falling 27 per cent to 32.4 million units.
Vivo was up 13 per cent for the quarter, shipping 6.4 million units in the country.
"Xiaomi aimed to clear out inventory of its older models using the e-commerce channel. But, due to poor e-commerce festive sales performance, Xiaomi and Realme saw significant stockpiling of their products in online channels in [the fourth quarter of] 2022," Canalys analyst Sanyam Chaurasia said in the report.
The political pressure comes as Chinese smartphone brands are also contending with weaker consumer spending and global economic headwinds. Total smartphone shipments in India last year were down 6 per cent to 151.6 million units.
Xiaomi was still the market leader for the full year, accounting for 20 per cent, according to Canalys. However, its shipments declined 26 per cent, the biggest year-on-year drop among its rivals.
"India was better positioned to weather the global downturn than other markets," Chaurasia said. "But domestic consumer spending cooled in the last few months of 2022."
While India entered 2023 with a sluggish macro environment, Chaurasia said he expects moderate smartphone growth this year fuelled by upgrades to 5G devices, government deals, greater smartphone penetration and the introduction of new use cases.