Tesla
Get more with myNEWS
A personalised news feed of stories that matter to you
Learn more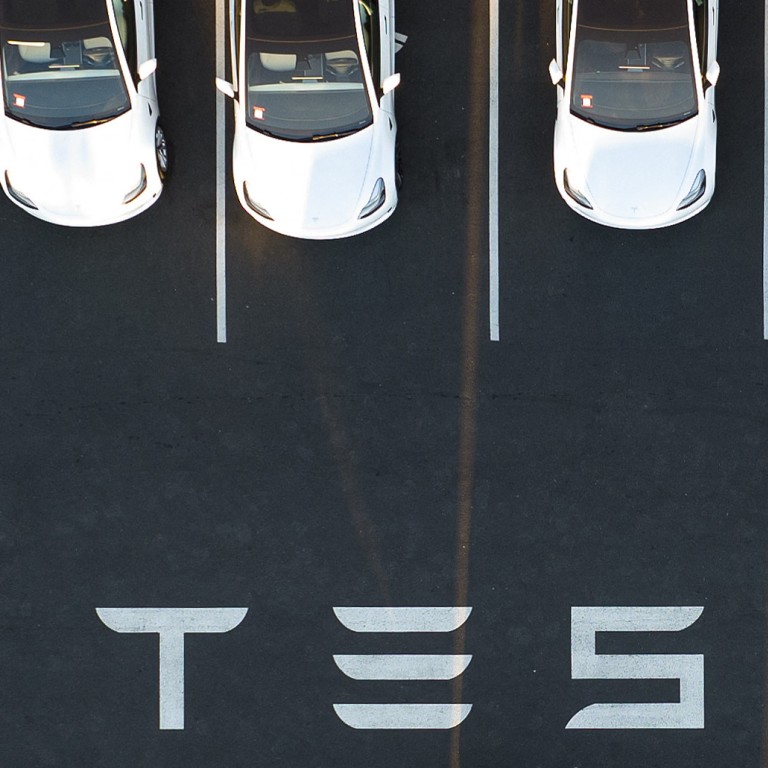 Elon Musk tweet cost Tesla investors US$12 billion, jury told in class-action lawsuit
The US$12 billion estimate applies to all Tesla investors, which is a larger group than those who are part of the lawsuit
Musk has testified that his tweet to have secured funding to take Tesla private was true, claiming a commitment by Saudi Arabia's sovereign wealth fund
Tesla
 investors lost US$12 billion over 10 days as a result of Elon Musk's famous tweet in 2018 that he had "funding secured" to take the company private, a witness testified at a trial over the CEO's liability.
Lawyers for Musk have said there are billions of dollars in damages at stake in the trial, now in its third week in San Francisco federal court. Testimony presented to jurors on Tuesday by expert witnesses for the plaintiffs was aimed at showing that Musk's August 2018 Twitter posts sent Tesla's stock on a roller-coaster ride that hurt investors who held a variety of positions, long and short.
The loss figure was presented to the jury by Michael Hartzmark of Forensic Economics, who testified about how he measured the impact of Musk's tweets on the prices of Tesla securities. The US$12 billion estimate applies to all Tesla investors, which is a larger group than those who are part of the class-action lawsuit.
Hartzmark did not offer a bottom-line number for how much the plaintiffs are seeking in damages, but he told the jury that Musk's tweets did "consequential harm" to investors and laid out his methodology for calculating losses.
It was clear the information Musk conveyed was "material", or important to reasonable investors, as shown by the questions and concerns communicated in emails to the company's investor relations office at the time, Hartzmark said.
He walked jurors through how Tesla's share price spiked in response to the initial announcement from Musk – and then declined sharply as doubts grew about the take-private plan, in part fuelled by public knowledge that the US Securities and Exchange Commission was investigating the tweets.
"Uncertainty is the kryptonite of investors," Hartzmark said. "As this went drip, drip, drip over time it would have a negative impact" on the share price.
Andrew Rossman, a lawyer for Musk, got Hartzmark to reluctantly acknowledge on cross examination that the first part of Musk's tweet, that he was "considering" taking Tesla private, was true. The judge handling the case has previously determined that the second piece of Musk's tweet, that he had "funding secured", was false.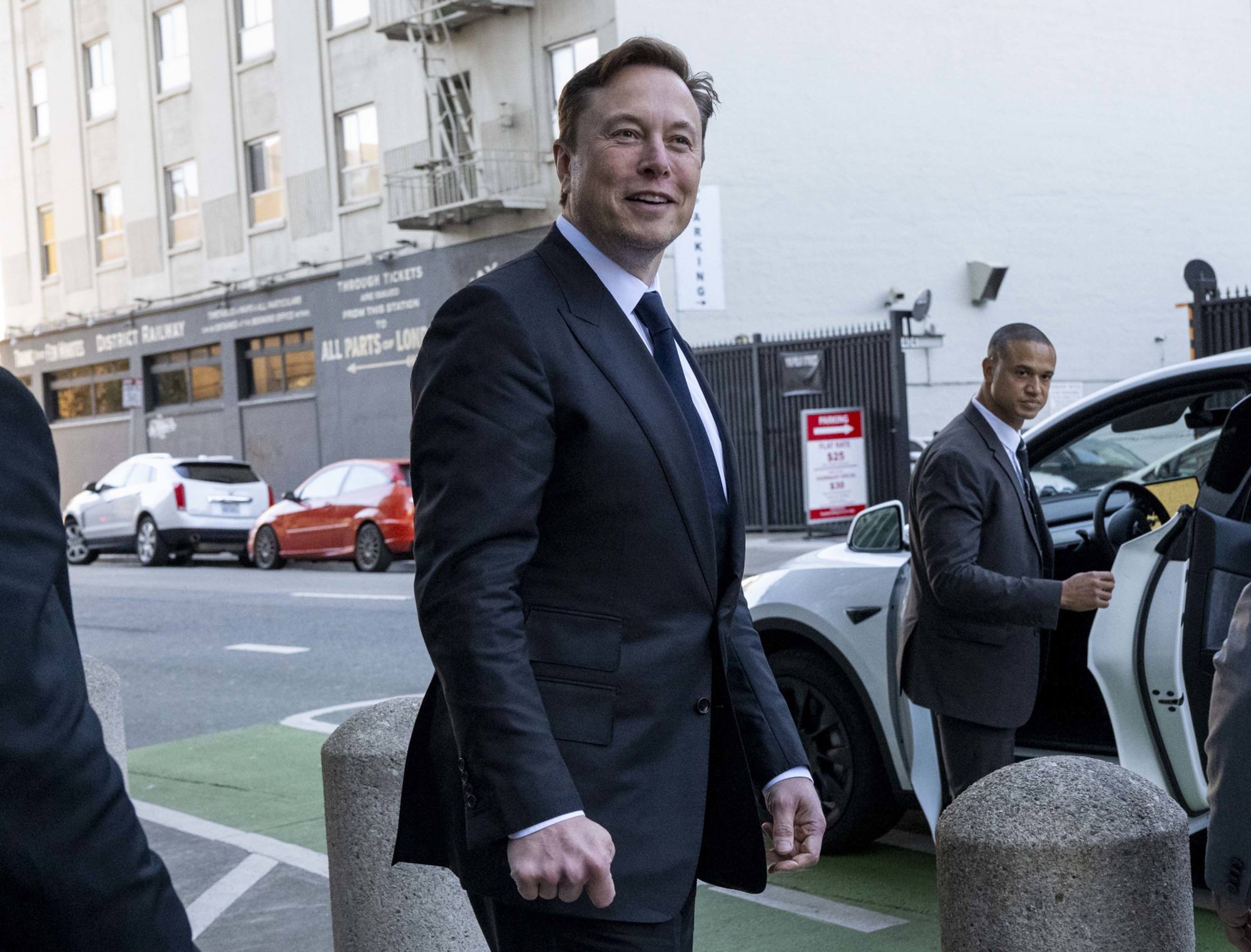 Rossman asked whether Hartzmark examined the effect of the truthful part of the tweet on Tesla's stock price separately from the element that has been ruled false.
"It's an interwoven bundle," Hartzmark replied. He evaluated them together, he said, because Musk had previously indicated he'd like to take Tesla private and that fact was reflected in Tesla's stock price before the CEO's tweet. The only new information in the 10-day period covered by the lawsuit was Musk's assertion that he had "funding secured", he said.
Earlier the jurors heard from Steven Heston, a professor of finance at the University of Maryland. Another expert witness for the investors, Heston shared his research about what happened to Tesla options from August 7, 2018, when Musk posted his tweets, over 10 days, as the proposed plan to take the company private fell apart. He noted an "abrupt movement" in options prices over the period and an "unprecedented" pattern in the volatility of long-term options prices.
Heston showed the jurors how a short-term call option expiring one month after Musk's tweet, at a strike price of US$420 – the share price at which Musk said Tesla would go private – rose almost US$2. A long-term call at the same stock price but expiring January 17, 2020, lost US$22.40.
Musk has testified that the "funding secured" tweet was "absolutely truthful", touting what he described as an "unequivocal" commitment by Saudi Arabia's sovereign wealth fund to back the go-private plan with billions of dollars – even though he had nothing in writing.
Investors argue Musk's tweets amounted to a violation of securities laws because his bankers had been barely consulted and hadn't formally signed on to his take-private plan. Investment banking witnesses told jurors last week that even a week after the tweet, they were still working to figure out how the deal would be structured, including who would pay for it.
US District Judge Edward Chen said as court adjourned for the day that he expects the case will go to the jury by Friday.
In re Tesla Inc Securities Litigation, 18-cv-04865, US District Court, Northern District of California (San Francisco).