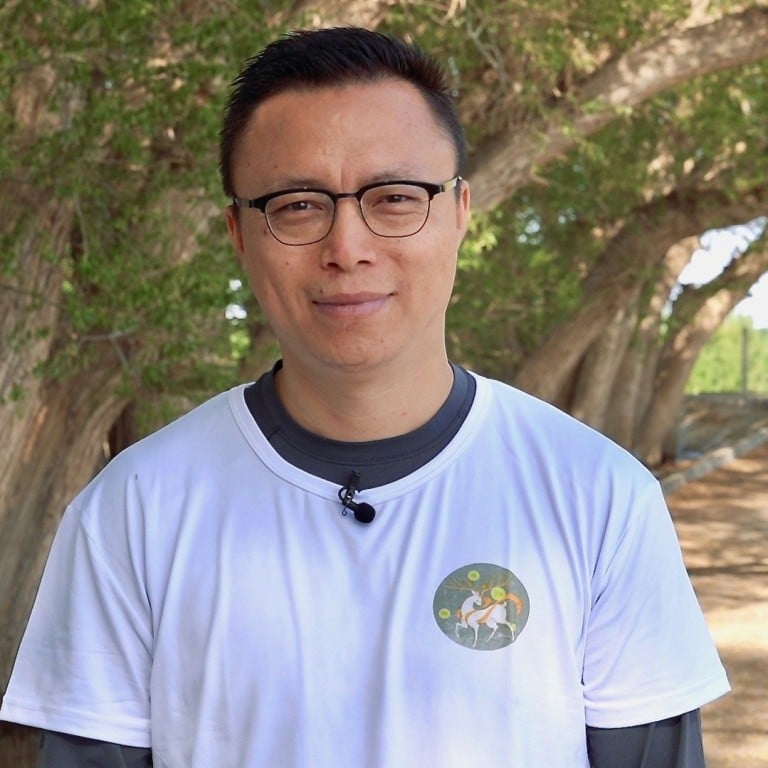 Ant Group chairman Eric Jing gives bullish outlook for private sector amid renewed state support, with focus on digitalisation
Eric Jing said Ant will continue to focus on improving the digitalisation of small and micro enterprises
The positive remarks come as the Hangzhou-based fintech giant moves into the final stages of a lengthy restructuring process
Eric Jing, chairman of Ant Group – which has just passed a major milestone in its restructuring process – has given a positive outlook for China's private sector, highlighting the fintech giant's role in boosting the country's economy.
In a recent interview with Zhejiang News, the local official media in eastern Zhejiang province, home to Ant Group and parent Alibaba Group Holding, the 50-year-old executive said Ant was confident it could play a larger role in China's economy amid strong support from Beijing for the private sector. Alibaba owns the South China Morning Post.
"The direction of the state's support for the private economy has not changed, and the intensity will not decrease," said Jing. "Now that the platform economy has ushered in a new era of healthy and sustainable development, we are confident in creating greater value in leading development, creating jobs and international competition."
Jing said Ant will continue to focus on improving the digitalisation of small and micro enterprises.
The positive remarks come as the Hangzhou-based fintech giant moves into the final stages of a lengthy restructuring process that has further distanced itself from parent Alibaba, after a tightening of regulations in late 2020 that saw its mega initial public offering in Hong Kong and Shanghai called off at the last minute.
Ant Group announced in December that founder Jack Ma would end an acting-in-concert pact with three executives including Jing, thereby giving up his 53.46 per cent voting power. That was seen by analysts as a crucial step to putting Ant's IPO back on track, although Ant has not yet announced any plan for a revived offering.
The move by Ma followed other actions, including a decision to add a fifth independent director to the company's nine-member board, and an agreement with Alibaba to terminate a data sharing agreement.
Beijing has recently signalled a more positive stance on the company and in December, Ant won regulatory approval to expand the capital base at its consumer credit unit, Chongqing Ant Consumer Finance.
A People's Bank of China official said recently that Ant Group, along with 13 other platform companies, had "basically completed a business rectification" under the guidance and supervision of financial regulators.
In late 2022, Beijing renewed its pledge to support the country's platform economies to play their role in economic growth and job creation, as it tackles economic headwinds including supply chain disruption as a result of the pandemic and an escalating tech and trade war with Washington.
Jing's comments echoed the tone of a recent interview given by Daniel Zhang, chairman and chief executive of Alibaba, which has also had to battle through a regulatory crackdown in recent years that included a hefty fine for monopolistic practices in 2020.
In an interview with state broadcaster CCTV, Zhang said that Alibaba is happy to see Beijing's recent support for the platform economy, and that the company will focus more on integration of the real and digital economies in the year ahead.
"For Alibaba, we are very happy to see expectations for the platform economy raised … such as how the platform economy can lead development, create jobs, and compete internationally," Zhang said.