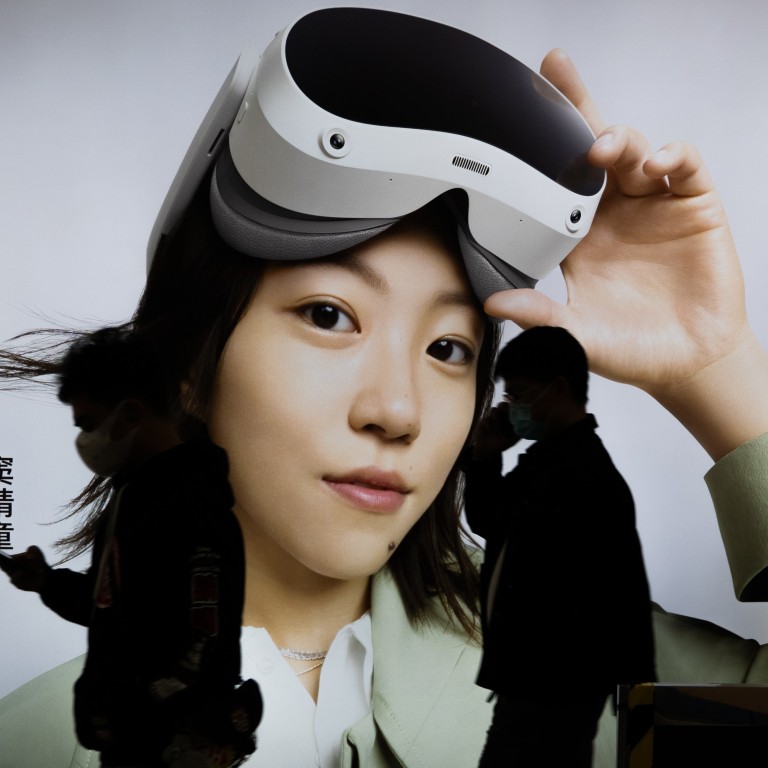 ByteDance's Pico virtual reality unit is cutting hundreds of jobs after ramping up competition with Meta
Some teams will see nearly a third of their staff cut in the latest round of lay-offs for the TikTok owner, people familiar with the matter said
ByteDance acquired the headset maker in 2021 in a bet on VR and recently launched the Pico 4, which has compared favourably to Meta's Quest 2
ByteDance
's virtual reality headset maker Pico is conducting a round of lay-offs expected to affect hundreds of employees, according to two people familiar with the matter, hitting a subsidiary once seen as an avenue to future growth outside short video apps
TikTok
and Douyin.
The job cuts could affect a substantial portion of Pico, with some teams trimmed by as much as 30 per cent, one of the people said. Some higher-level positions are affected, the other person said without going into specifics.
Most former employees will be compensated based on the number of years they have served plus one month's salary, the first person said.
ByteDance did not immediately respond to a request for comment on Thursday.
At the end of last year, the social media giant also
cut hundreds of jobs
at Douyin, the Chinese version of TikTok, as well as in its
video gaming
and real estate operations, the South China Morning Post previously reported. CEO Liang Rubo told employees in December that ByteDance needs to "get fit and beef up the muscle" to streamline operations.
The latest lay-offs come just months after the subsidiary, which
ByteDance acquired in 2021
for an estimated 5 billion yuan (US$772 million), launched its
flagship Pico 4
stand-alone VR headset in September. The company launched the device with high hopes for market growth, and it drew
favourable comparisons
to Meta Platforms' Quest 2, which is not officially available in China.
Pico founder and president Henry Zhou told Chinese media last year that the firm expected to eventually sell more than 1 million units of the headset.
With a smaller global reach than Meta's, Pico is currently selling in China, Japan, South Korea, Malaysia, Singapore and 13 European countries.
The company has not revealed sales or shipment numbers, but third-party analysis suggests it is gaining market share at the expense of Meta, whose share had fallen to 75 per cent in the third quarter of 2022 from 90 per cent at the beginning of the year. Meanwhile, Pico's share tripled to about 15 per cent in the same period, according to market intelligence firm IDC.
Pico has not mentioned any plans for a launch in North America, where it has yet to sell its headsets, but it posted a job listing last year that included responsibilities for "sales and marketing of Pico's overall product in the US consumer market".
Still, experts do not expect Pico to overtake Meta any time soon.
"Pico simply does not have the reach and established brand recognition that Meta has, especially globally," Eric Abbruzzese, who leads research efforts in VR, augmented reality and mixed reality at ABI Research,
told the Post in January
.
ByteDance is just one of many global Big Tech firms that has been trying to cut costs through lay-offs in recent months. From Silicon Valley to Beijing, many of the biggest names in tech are cutting back in anticipation of a challenging economic environment.
Meta, which started
cutting 11,000 employees
in November, is now preparing for another round of cuts, the Financial Times reported last week.