Alibaba
Get more with myNEWS
A personalised news feed of stories that matter to you
Learn more
Alibaba founder Jack Ma returns to China to discuss impact of artificial intelligence on education
On Monday, Ma visited Yungu School in Hangzhou, which was funded by Alibaba founders in 2017, to discuss the impact of AI on education
Although Ma has faded from public view, his whereabouts have become a litmus test for the friendliness of China's business environment
Jack Ma, the founder of Alibaba Group Holding, returned to China recently after nearly a year of overseas travel, and visited a school he founded in the city of Hangzhou.
On Monday, Ma met teachers and students at Hangzhou Yungu School, a private school covering kindergarten to high school, that was funded by Alibaba founders in 2017, according to sources familiar with Ma's schedule, and later confirmed by a post the school published on its WeChat account.
According to the post, Ma discussed with the school's faculty the future of education in the era of rapidly developing artificial intelligence (AI) technology. "We must use AI to solve problems, not to be controlled by AI," Ma was quoted saying
The billionaire added that technologies like ChatGPT have posed challenges for educators, and that it was only the beginning of the era of AI, according to the school's statement. Ma, who was an English teacher before founding Alibaba, said teaching was his favourite profession and he hopes he could return to it one day.
Ma returned to China after a brief stop over in Hong Kong, where he met friends and also briefly visited Art Basel. Ma is known to be very passionate about painting and the arts.
Alibaba owns the South China Morning Post.
Alibaba's share price in Hong Kong rose in earlier trading, before closing 0.06 per cent lower on Monday, while the broader Hang Seng Technology Index lost 2.82 per cent.
Ma, who retired as Alibaba's chairman on his 55th birthday in 2019, has been travelling to different countries to learn about agriculture technology. His itinerary is closely followed by China watchers.
Although Ma has faded from public view in recent years, his whereabouts have become a litmus test for the friendliness of China's business environment, according to Angela Zhang, an associate professor of law at the University of Hong Kong.
This was especially true after the companies he founded – including Alibaba and its fintech affiliate Ant Group – came under regulatory scrutiny amid Beijing's intensified crackdown on the tech sector.
"The market seems to believe that the more public appearance Ma gets, the more friendly the government is towards private businesses," Zhang said.
Ma's return to Hangzhou this week has injected some much-needed confidence into the country's private sector, which should also help dispel worries about the personal safety of business entrepreneurs on the mainland, Zhang said.
In a shareholding structure overhaul of the
Ant Group
announced in early 2023, the voting power of Ma was diluted to make China's largest fintech company more "transparent and diversified". Under the changes, Ma will end an acting-in-concert pact with Ant's chairman Eric Jing, former chief executive Simon Hu and
Alibaba
veteran Jiang Fang, according
to a statement
.
After stepping down as Alibaba's executive chairman, Ma said he wanted to dedicate his post-retirement days to philanthropy, rural education and pursuing his interest in reviving China's rural sector.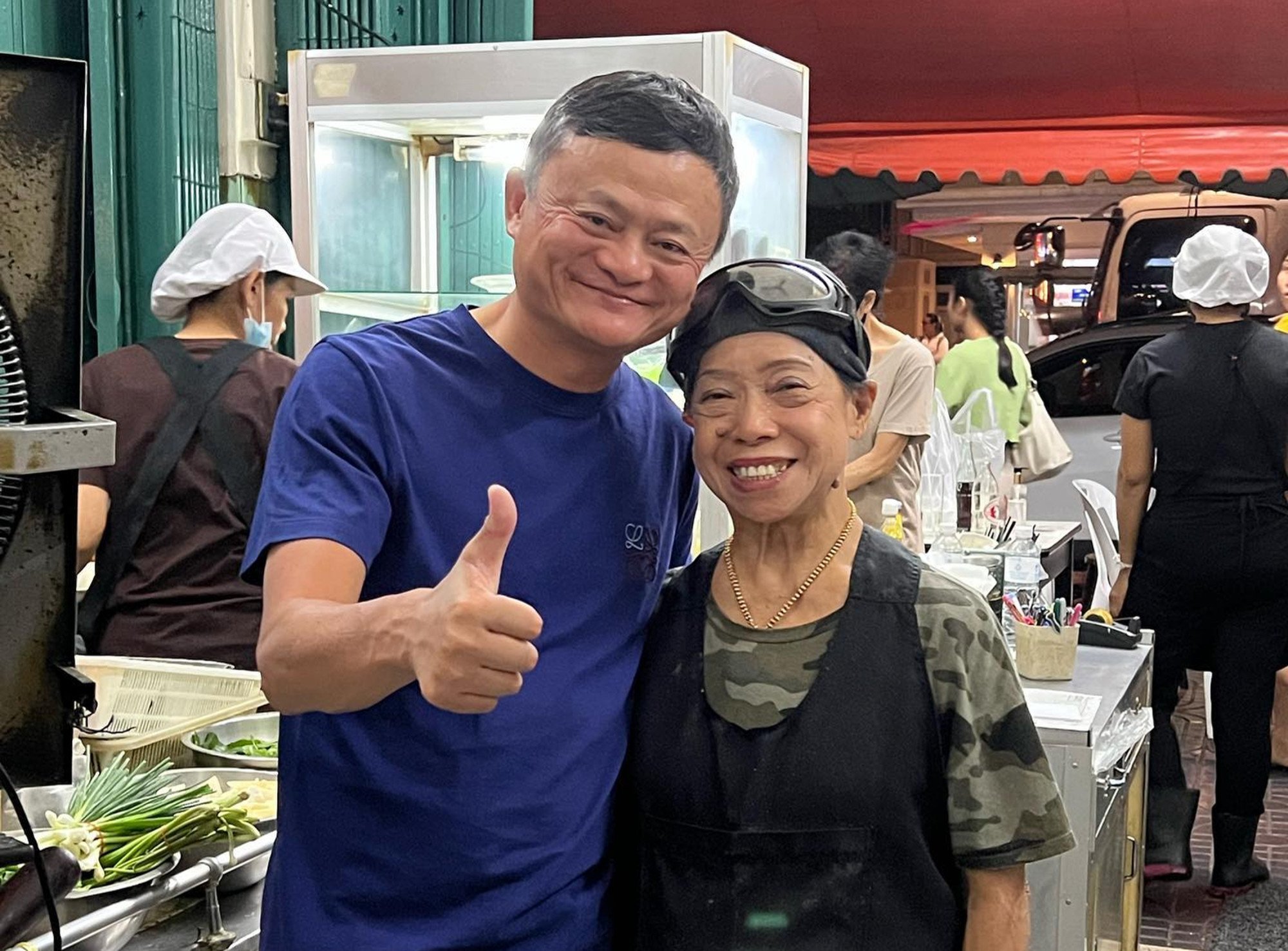 Ma has maintained his support for education in China through his Rural Teachers Initiative. At the end of last year, he gave a short video presentation to 100 teachers from China's rural areas, telling them that 2022 was "difficult" and "extraordinary".
In his rare appearances since retiring, Ma has been spotted in Europe, Japan and China, attending education and agricultural events. Earlier this year he was seen in Thailand as part of his study of farming and fishery, which followed a three-month stay in Japan where he looked into the operations and technology of fish farms.
During the Lunar New Year, Ma was in Hong Kong, where he was excited by what he saw as the city began to open up after nearly three years of Covid-19 travel restrictions, according to people close to him.