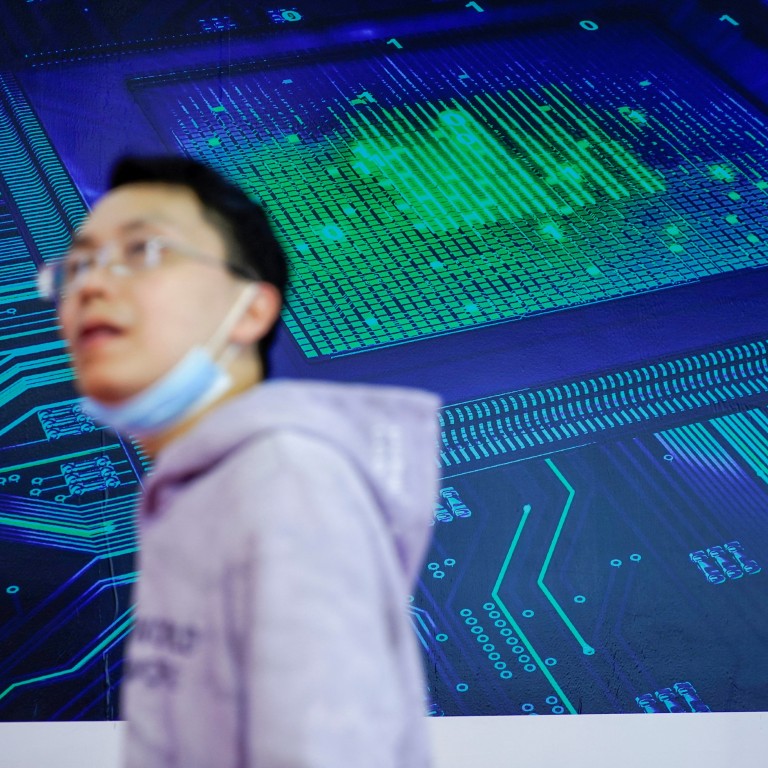 Tech war: China's Guangdong province doubles down on semiconductor expansion with 40 new projects worth US$74 billion, says top official
Guangdong's chip efforts are part of Beijing's drive for semiconductor self-sufficiency amid US restrictions on China's access to the most advanced chip technologies
Guangdong annually imports about 1 trillion yuan worth of semiconductors, or about a third of the country's total, according to vice governor Wang Xi
China's Guangdong province is doubling down on expanding its local semiconductor industry to meet growing demand for chips from the region's carmakers and electronics companies, according to a high-ranking local government official.
Guangdong vice-governor Wang Xi told the annual China IC Manufacturing Conference on Tuesday that about 40 major semiconductor projects were under construction or being planned in the southern Chinese province, with the combined investments worth more than 500 billion yuan (US$74 billion), according to a transcript provided by the conference's organiser.
"The integrated circuit industry provides essential support for next-generation electronics, smart home devices, cars and other industrial clusters [worth] up to trillions of yuan, which altogether form the backbone of Guangdong's manufacturing sector," Wang said.
Guangdong's chip industry development is part of Beijing's national drive for semiconductor self-sufficiency, despite restrictions imposed by the US on China's access to the most advanced chip technologies and production equipment.
Considered a major electronics manufacturing hub, Guangdong annually imports about 1 trillion yuan worth of semiconductors, or about a third of the country's total, Wang said. China imported US$415.6 billion worth of integrated circuits in 2022, a fall of 3.9 per cent, according to official Chinese customs data.
Wang, formerly a materials scientist and China's vice-minister of science and technology, said Guangdong would build itself into a new semiconductor cluster similar to what has been developed in Beijing and Shanghai.
The provincial capital of Guangzhou has invested 200 billion yuan in funding to help spur activity in semiconductors, renewable energy and other hi-tech fields. Separately, the traditional electronics and software hub of Shenzhen is trying to enhance its role in the chip value chain with incentives, including offering 10 million yuan a year in subsidies for local chip design firms to acquire the necessary IP cores for their research.
Technology is at the crux of the geopolitical tensions between China and the US, with competition in the semiconductor sector intensifying after US President Joe Biden enacted into law the Chips and Science Act last August, enabling Washington to dangle nearly US$53 billion in incentives to lure more chip manufacturing to the US.
In the past year, Washington also imposed a string of new rules that restrict the flow of technology, talent and capital into China. These include adding Chinese chip makers like Yangtze Memory Technologies Co to a trade blacklist to prevent them from acquiring US chip design and manufacturing tools, and restricting American firms including Nvidia from exporting advanced artificial intelligence chips to China.