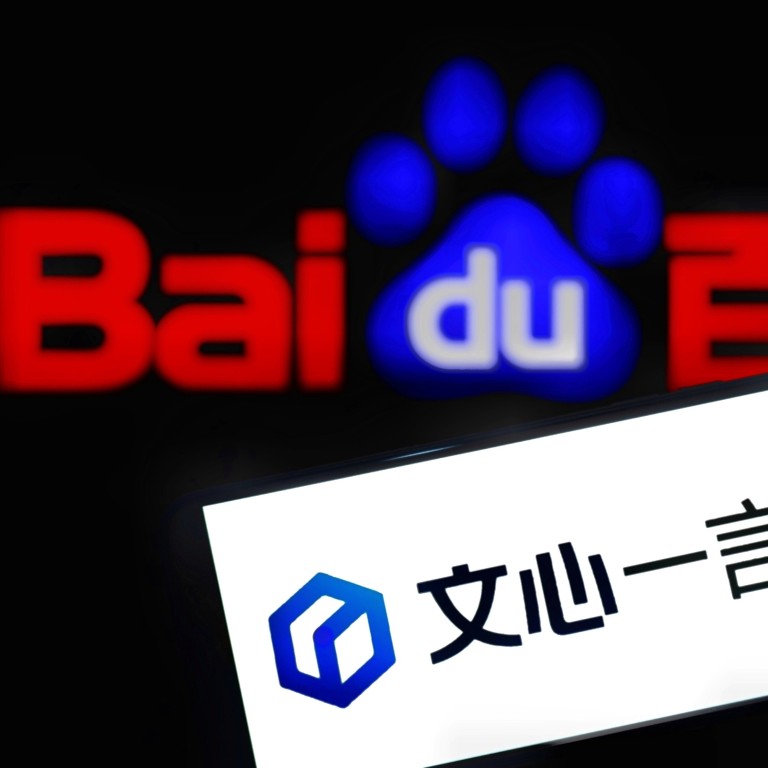 Chinese online search giant Baidu's Ernie Bot joins iFlytek's Spark on Apple's mainland App Store, but local AI chatbots still on trial mode
Ernie Bot and Spark are the first ChatGPT alternatives developed by local Big Tech firms to get listed on Apple's App Store on the mainland
Internet regulator the Cyberspace Administration of China has yet to issue a licence for any generative AI product in the country
Ernie Bot, which was
launched in March
, was listed in the domestic iOS store's productivity apps category, behind cloud service Baidu Wangpan. The AI chatbot was rated a 4.2 out of 5, based on a total of 248 ratings it had received as of Wednesday.
Developed by Beijing Baidu Netcom Science & Technology Co, Ernie Bot is free to download like Spark, but it is only accessible to users who had previously gained test qualification on the chatbot's web version. New users must apply online to gain access to the app.
The service, however, remains on trial mode because Beijing has not allowed ChatGPT and other generative AI services to be made available to the general public. That means Ernie Bot users are required to obtain an additional permit to use any of the app's functions after downloading it.
Generative AI describes algorithms that can be used to create new content, including audio, code, images, text, simulations and videos. Recent breakthroughs in the field have the potential to drastically change the way people approach content creation.
Beijing-based Baidu has yet to announce a specific timeline for the formal launch of Ernie Bot on smartphones.
By comparison, OpenAI in May started to roll out its mobile version of ChatGPT for iOS devices in the US and a number of other countries.
LLMs are deep-learning AI algorithms that can recognise, summarise, translate, predict and generate content using very large data sets. These represent the technology used to train AI chatbots like ChatGPT.
Citing a test by state-run newspaper China Science Daily, Baidu said its latest LLM, Ernie 3.5, had surpassed ChatGPT 3.5 in comprehensive ability tests and outperformed the more advanced ChatGPT 4 in several Chinese-language capabilities.