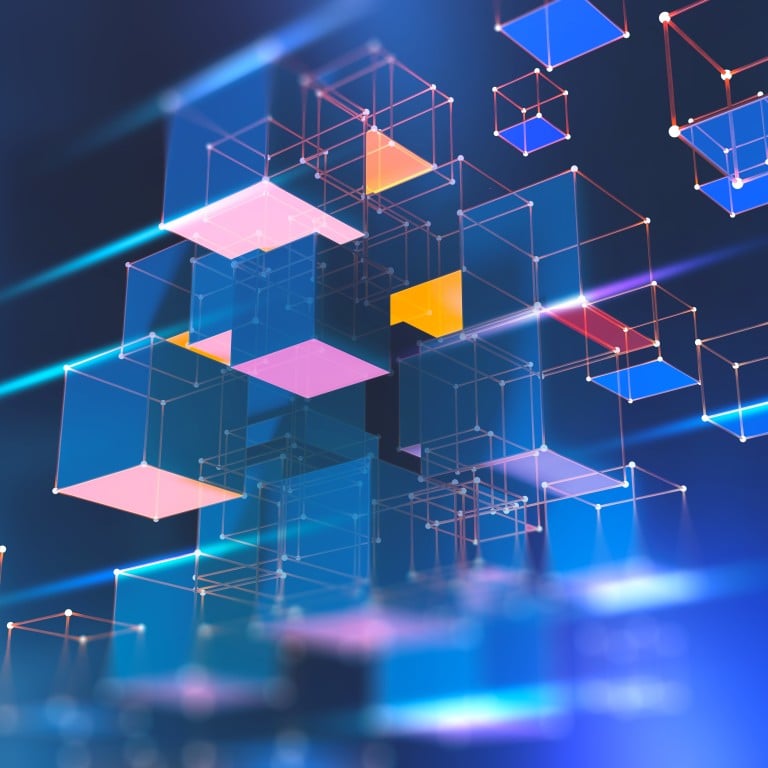 Explainer
What Xi Jinping's blockchain advocacy means for China – and the world
Blockchain was included in the State Council's technology blueprint three years ago and some local governments have applied it to administrative work
Xi Jinping's backing of blockchain created a lot of excitement in the cryptocurrency world, including renewed talk of China launching its own digital currency
Blockchain programmer Ean Zhao was in a routine meeting when the news broke: Chinese President Xi Jinping endorsed blockchain development in China. Zhao was confused for a few seconds but then relieved. "I will no longer feel on tenterhooks when coding," he said.
After Beijing banned initial coin offerings (ICOs) in September 2017, Zhao came under pressure from friends and associates to quit the business. ICOs are a form of crowdsourced fundraising that use cryptocurrencies, whose transactions are recorded by blockchain, so he was seen as guilty by association.
Contrary to popular belief, the Chinese government has never stood against blockchain. The technology was included in the State Council's technology blueprint three years ago and some local governments have applied it to administrative work. But none of those efforts compare with the powerful support of President Xi.
At a group study session for members of the Politburo,
Xi said blockchain
would play "an important role in the next round of technological innovation and industrial transformation," according to a report by state media Xinhua on October 25.
The China blockchain stock index, compiled by Wind and based on nearly 100 companies, closed up nearly 9 per cent on the first trading day after Xi's remarks were reported. NASDAQ-listed Xunlei, The9 and CNET, all involved in blockchain development, saw their shares shoot up 108, 21 and 16 per cent respectively.
Bitcoin also rose sharply over the weekend after Xi's remarks, breaking the US$10,000 mark after lingering around US$8,000, according to industry website CoinDesk.
However, the fever soon died down, with most stock prices falling below their previous levels and bitcoin dropping below US$10,000 again.
Now that some of the initial hype has died down, here we explain the technology and how China may use it.
What is blockchain and why is Xi advocating it now?
Blockchain is a distributed database where every participant shares and synchronises information. The data, maintained in chained records called "blocks", is not owned by any single authority. The decentralised design enables it to be transparent and tamper-resistant. Modifications by one party need to be verified by all others.
The concept first emerged in the 1990s but did not become reality until 2008, when Satoshi Nakamoto – a pseudonym that could be a person or a group – reportedly launched bitcoin, a virtual currency that used blockchain for transactions.
In 2015, the release of the Ethereum platform marked a milestone in the second-generation blockchain system that embodied "smart contracts", broadening its use to allow people to create applications other than money exchanges, like games and markets, as they could be secured by digital contracts without any possibility of censorship, fraud or third party interference.
Given its transparency and immunity from hacking, blockchain is expected to be widely applied to industries including banking, the manufacturing supply chain, digital identity and governance.
In his speech last month, President Xi highlighted dozens of use cases – credit, health care, anti-counterfeiting, food security and charities – many of which have suffered in China due to security lapses.
He also said that developing blockchain can "help China gain an edge in the theoretical, innovative and industrial aspects of this emerging field."
"Technically, blockchain can facilitate cross-border payments as the technology itself is beyond location and boundaries," said Gao Chengshi, a cryptography expert and a member of the Blockchain Committee of the China Computer Federation.
"It might have an impact on the current customs and tariffs system," Gao said.
Da Hongfei, founder of China-based blockchain company Neo, said blockchain technology would also promote renminbi internationalisation in overseas markets.
As the ongoing Sino-US trade war may lead to a decoupling of the world's two largest economies, Beijing may also be rethinking its role in the international monetary framework.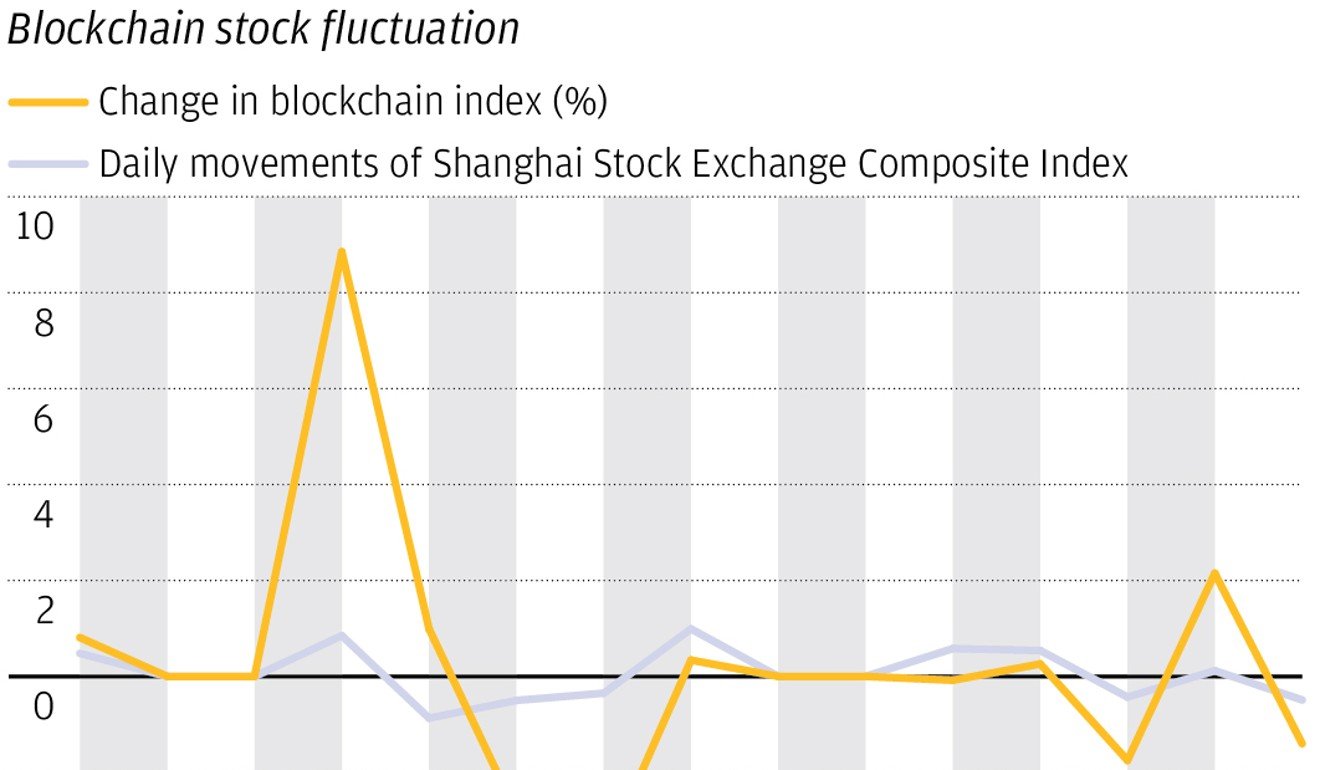 Huang Qifan, a prominent politician and the former mayor of Chongqing city, said that SWIFT and the Clearing House Interbank Payments System (CHIPS), the world's two major financial transaction providers, "are becoming America's tools for global hegemony and long-arm jurisdiction."
"Historically, the United States has launched several financial wars with the help of the SWIFT and CHIPS systems. There is a certain risk associated with a high degree of reliance on them,"
Huang said last month
.
His remarks came at an event where he endorsed a digital currency that Beijing looks set to launch soon. However, the People's Bank of China (PBOC) has not yet made a decision whether to use blockchain for the digital money.
What is China's central bank doing about it?  
The day before President Xi's speech, Facebook chief executive Mark Zuckerberg, who is pushing his company's own Libra cryptocurrency, warned US Congress that if his plan was not approved, China would overtake the US in innovation.
"China is moving quickly to launch a similar idea in the coming months," he said. "We cannot sit here and assume that because America is today the leader that it will always get to be the leader if we don't innovate."
In 2014 the PBOC started research into digital currencies. At first, it experimented with a blockchain prototype, which "failed to achieve high concurrence on a retail level using the existing technology", PBOC official Mu Changchun said at a financial forum in August. A month later, he became head of the central bank's digital currency research institute.
Blockchains can be public or private, with the sole distinction being who is allowed to join. Public chains offer unrestricted access but require a substantial amount of computational power to maintain a distributed ledger on a large scale. For example, bitcoin's upper limit is 27 transactions per second (TPS), according to an academic paper published in April.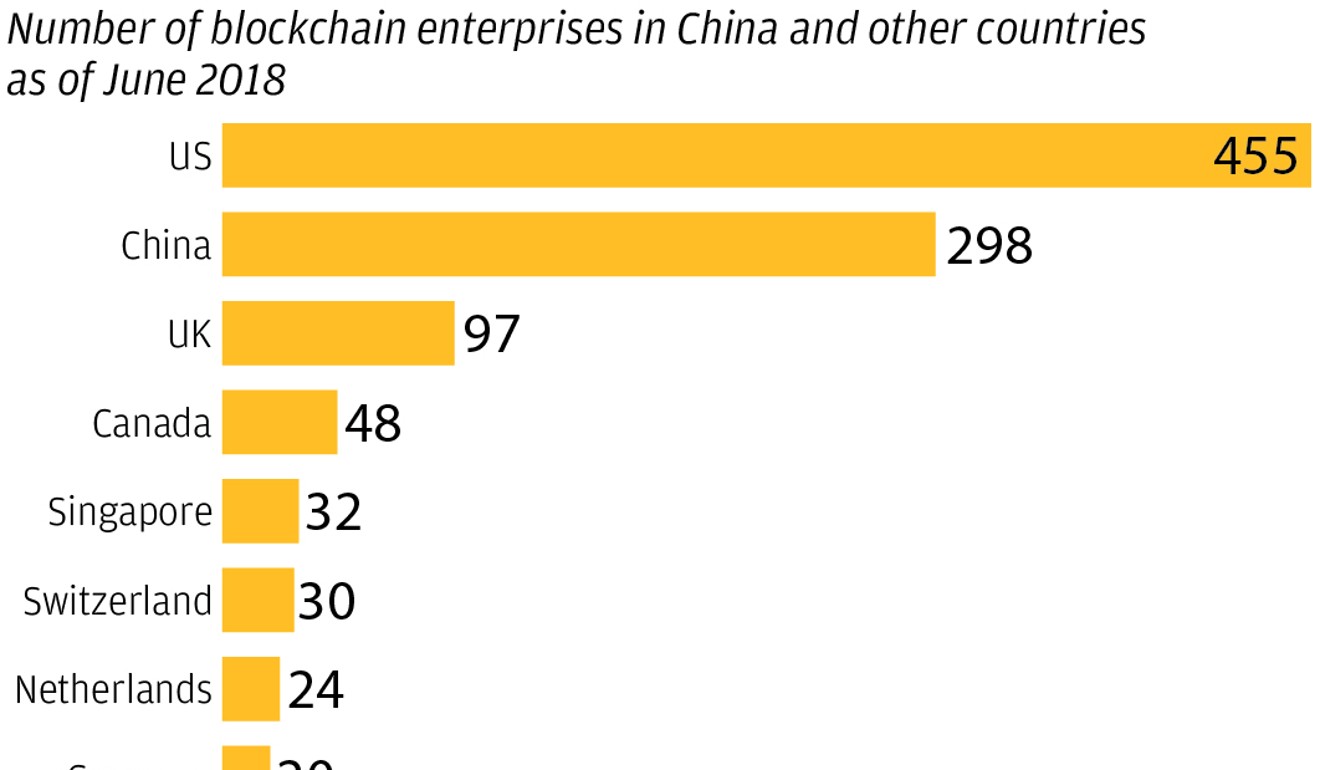 Facebook's Libra, a collaboration with 27 other entities, is a consortium network that could achieve 1,000 TPS, according to details revealed in June. Facebook's user base reached 2.7 billion in the second quarter. In comparison, Visa said it can achieve 56,000 TPS and Tencent, the Chinese internet giant that embeds payment apps in its social media platforms, once said it had a peak of 158,000 TPS.
The PBOC will adopt a two-tier system: the first from the central bank to commercial banks, then a second layer distributing digital yuan to individuals and businesses. PBOC officials have repeatedly said the central bank does not need to rely on one technology and that it can adapt to whatever technical approach works best, including blockchain.
"Decentralisation is no longer a key point, at least not the idealistic distribution in public chains," said Xue Yu, research manager at IDC China's Industry and New Technology Research Department, who added that the only practical use of blockchain in China is the Facebook-style consortium which can be integrated with regulators.
"Under many circumstances, blockchain exists as a regulatory technology. The central bank is happy to see it happen, because it will be able to know the entire transaction process without approaching commercial banks for verification," Yu said.
Other nations, including Tunisia, Senegal and Venezuela, have launched their own blockchain-based digital currencies, while Britain, Canada, Russia, Sweden and Thailand are conducting research into it.
What else has China done?  
In 2016, the Ministry of Industry and Information Technology (MIIT) issued a blockchain white paper that discussed use cases for the technology, including the Internet of Things, the supply chain and digital assets. Later that year, China's State Council, or cabinet, included blockchain as part of the five-year plan for the information industry that ends in 2020.
Separately, a handful of local governments have established funds to support the industry, some amassing as much as 10 billion yuan (US$1.4 billion). The technology is already being used in certain administrative applications, such as Shenzhen's blockchain-based invoice system adopted last year to track tax payments.
Xi's push for the technology did not come as much of a surprise to those in the industry though. "The central government has always held an encouraging and supportive stance on the application and development of blockchain technology" said Wei Anlei, researcher at the China Center for Information Industry Development (CCID), which is affiliated with MIIT.
But it does not mean Beijing will rethink its ban on ICOs, Wei added.
IDC's Yu believes the advocacy from the president will make life easier for those in the sector. "When they meet their customers they won't have to spend a lot of time explaining what blockchain is or what it's used for because [customers] will now have a passion to learn about it," he said.
China's tech giants began using the technology as early as 2016. Search company Baidu mostly does blockchain-based financing, such as asset-backed securities while Tencent, which supplied the Shenzhen invoice system, also uses it for gaming and charitable projects to help parents find missing children. E-commerce leader Alibaba has used it to help track medical prescriptions, charitable donations and cross-border remittances.
Alibaba is the parent company of the South China Morning Post.
How does China stack up against the rest of the world?  
Many Chinese blockchain start-ups are just copying and localising the open-sourced code from overseas, according to Yu. Big names such as Baidu, Alibaba and Tencent are developing their own but generally there is a technology gap with the US, he added.
The US is responsible for three times as many open-source codes as China, and more than 90 per cent of domestic Chinese blockchain systems are based on foreign codes or their variants, according to a 2018 report by the China Academy of Information and Communications Technology.
However, "the Chinese government is much more forward-thinking than the US in terms of blockchain technologies," said Edith Yueng, a Silicon Valley investor and managing partner at Proof of Capital, which invests in blockchain and AI start-ups. "The rest of the world is growing slowly on consumer adoption."
Hugh Madden, chief executive of Hong Kong-listed digital asset and technology company BC Group, who has 20 years of experience in blockchain, financial markets and security, believes support from the top leadership will be "a big win for China-based players and entrepreneurs in this space".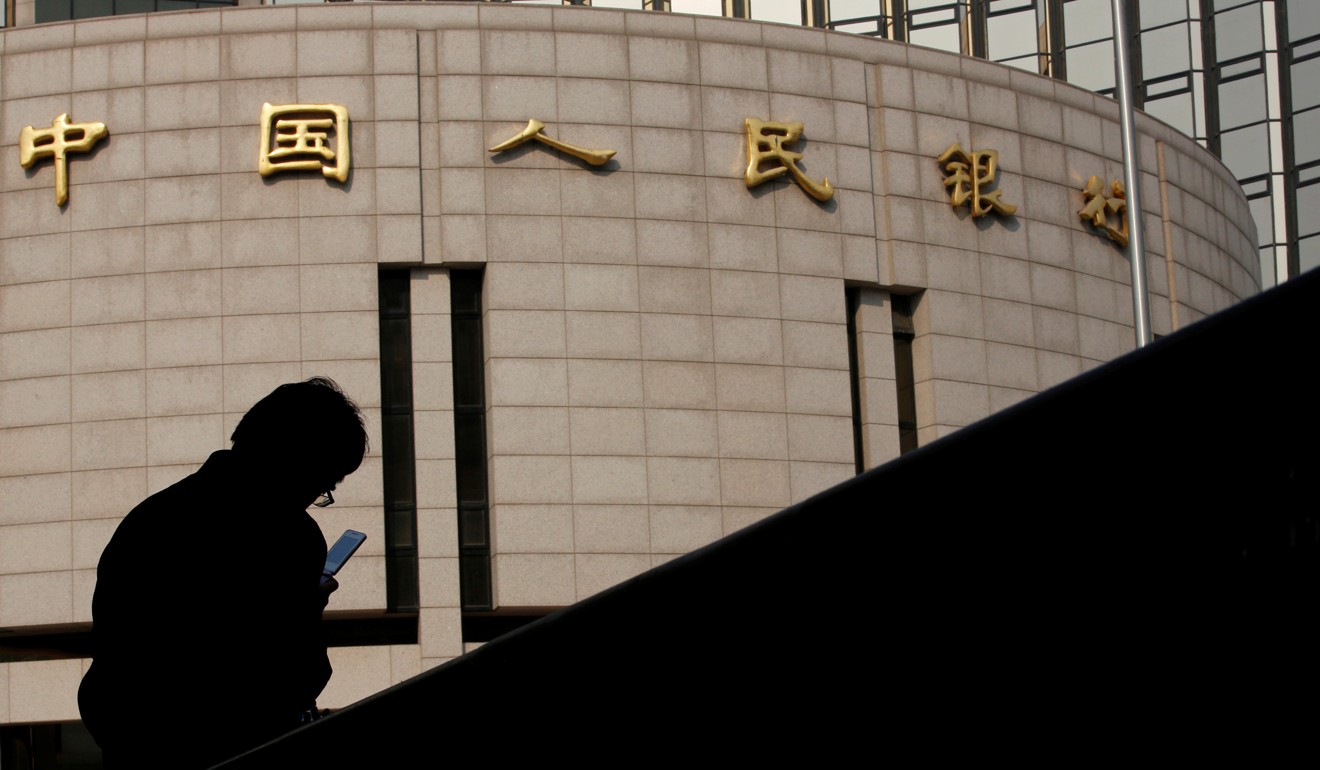 "The regulation of digital assets and blockchain has become the new 'race to the moon' for governments – whoever innovates and executes first stands to benefit economically from being an early entrant," he said.
As revolutionary and promising as blockchain may be, the technology has several flaws. Blockchain investor Yeung said a key one was scalability, with the speed of a truly decentralised blockchain very slow.
In May, the central banks in Canada and Singapore conducted a trial cross-border and cross-currency payments system using blockchain. Even with a "limited number of participants," it found the model would be "untenable" in a real-world scenario with "hundreds to thousands of participants on each network," according to the project's report.
It is also costly to implement and can be replaced by other technologies in most industry applications, according to Wang Xiaohui, deputy dean at the Institute of Internet Industry at Tsinghua University.
Another concern is system security. Although it is largely immune from hacking, it is not 100 per cent invulnerable. PBOC's Mu said if any one party amassed more than half of a chain's computational power it could possibly attack the system.
Earlier this year, hackers stole more than 7,000 bitcoin from Binance, one of the world's largest cryptocurrency exchanges.
Additional reporting by Minghe Hu