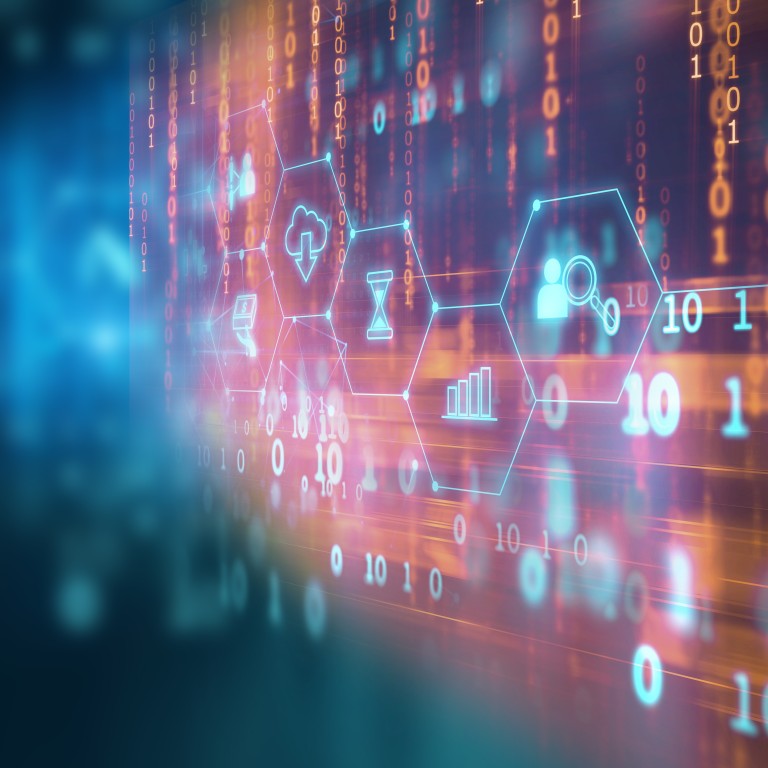 How blockchain can protect consumers from tainted food, knock-offs and fake news about the coronavirus
Chinese consumers often depend on brand recognition as an indicator of product quality and safety
But blockchain can provide more reliable information on product supply chains, benefiting both consumers and manufacturers
Fake baby milk formula
,
fish tainted with diesel
and tofu made with sewage water – given the rampant product safety scandals in China that have swept headlines, it is no wonder Chinese consumers often distrust food and other consumables.
This is made worse by the perception that Chinese consumer protection law has been slow to protect consumers' rights. Changes to regulations in 2014 were the first major overhaul to the country's consumer protection law in about two decades, requiring retailers to prove their innocence against counterfeiting allegations – rather than consumers being required to prove wrongdoing – and provide returns within seven days for the first time.
With limited legal recourse and no tools to trace the origins or quality of products, consumers came to rely on big foreign brands, such as Nestle and P&G, to not cut corners and to provide products with reliable ingredients. The assumption was that foreign brands had passed more stringent regulation and provided better product guarantees.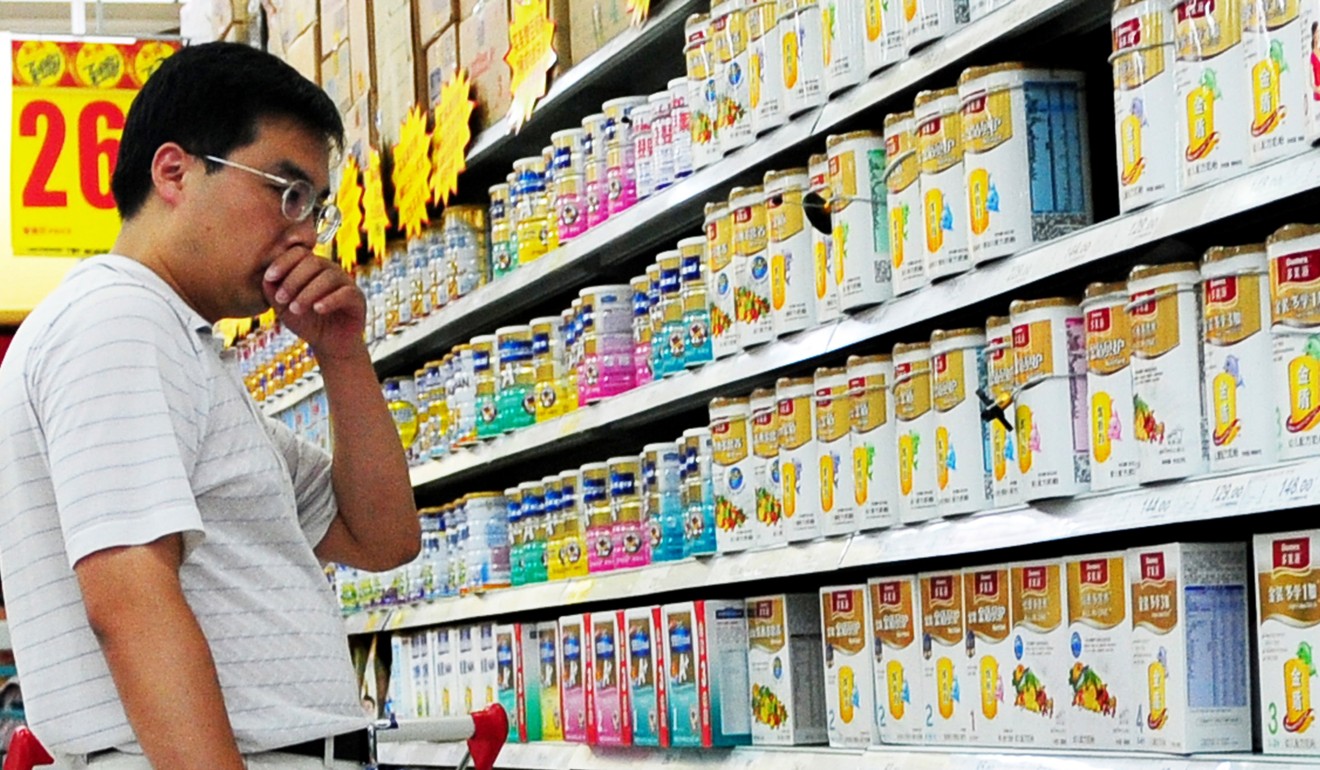 Companies spend millions of dollars a year encoding information into the amorphous concept of a brand, including information about origin and material. For example, many of the luxury brands are associated with Paris or Milan, and their leather products. For health foods and quality ingredients, many Chinese consumers think of Australia.
But because they often ride on status and prestige, brands can be unreliable as indicators of quality and safety. How recognisable a brand is has become more important than the history, quality, and standards behind the names. It is also easy and common in China to create fake products capitalising on the cachet of everything from Starbucks to Gucci.
The main reason information about products has been difficult to track is the complexity of the supply chain. Hundreds of suppliers are involved in the manufacturing of many everyday goods and collecting information from each of these suppliers would be overwhelmingly expensive with traditional technology.
Blockchain technology
could help fill this vacuum in reliable information about product supply chains, offering the opportunity for supply chains to share data related to their products via a common and transparent solution.
The technology behind cryptocurrencies stores records in a network of computers, with each record or "block" linked to earlier ones and secured by cryptography, making it difficult to tamper with. Because of this, it provides a reliable way to track supply chain information such as the geographic flow of products and their components, official certifications, as well as flaws and anomalies.
For example, blockchain could help identify chemicals in baby milk formula that should not be there, or track down the specific factory that introduced a design flaw that caused a chest of drawers to fall on its buyers.
It also presents opportunities for manufacturers and suppliers: having more data about everything from raw materials to distribution to after-sale support would maximise efficiency for producers, and also give companies a way to differentiate genuine products from knock-offs. Counterfeit goods can harm consumers and damage a brand, and blockchain provides a way for companies finally to offer hard data to reassure consumers.
Blue-chip companies from IBM to PWC are offering such solutions, but there are also hundreds of Chinese tech firms that are getting in the game. The Blockchain Services Network, a consortium initiated by the State Information Center, is mostly comprised of more finance-focused companies like UnionPay and Huobi, but now has increasing numbers of members that are involved with other applications of blockchain.
"Blockchain solves a massive interoperability problem and offers a framework for data governance that can be utilised to everyone's benefit," as Mikkel Brun, co-founder and senior vice-president of Asia-Pacific at supply chain fintech start-up Tradeshift, told me recently. That said, he added that "governance, not technology" is the most crucial factor.
At a time when information can spread faster and more widely than ever, it is especially important to have a reliable way to discern the truth from hearsay. Take the recent coronavirus outbreak, for example – rampant, unconfirmed information quickly circulated across and beyond China on topics ranging from rumours about its cure to
toilet paper shortages
due to factory shutdowns.
By implementing blockchain-based solutions, we would be able to synchronise data in real-time, helping resolve real-world obstacles and prevent supply chain disruptions. For example, information that a component part is unavailable from a factory in Wuhan can trigger remedial actions like finding alternative suppliers or adjusting the prices of products.
More importantly, blockchain can be a proactive and effective tool to fight coronavirus, swine fever or other potentially disruptive blows to a supply chain.
As Brun explains: "Consumers can even receive early warnings if an issue, such as fakes or contamination, has been detected upstream in the supply chain … Coronavirus and swine flu share the same characteristics. If an employee dealing with meat in an upstream supplier of the supply chain contracted coronavirus – it would then be possible to trace where this meat ended up, with downstream buyers or even with consumers."
The world is no longer just connected; it is interdependent. These dependencies can often cause vulnerabilities in the product ecosystem, where supply chain risk preparation and mitigation is becoming increasingly important. Rather than a mere print or monogram to indicate that a product is reliable, tech-enabled solutions within supply chains in China are making the world's most important supply chain more resilient than ever.
Stephany Zoo is the founder of the China Africa Tech Initiative, and head of marketing of AZA, which helps businesses move money in and out of Africa.
Purchase the China AI Report 2020 brought to you by SCMP Research and enjoy a 20% discount (original price US$400). This 60-page all new intelligence report gives you first-hand insights and analysis into the latest industry developments and intelligence about China AI. Get exclusive access to our webinars for continuous learning, and interact with China AI executives in live Q&A. Offer valid until 31 March 2020.