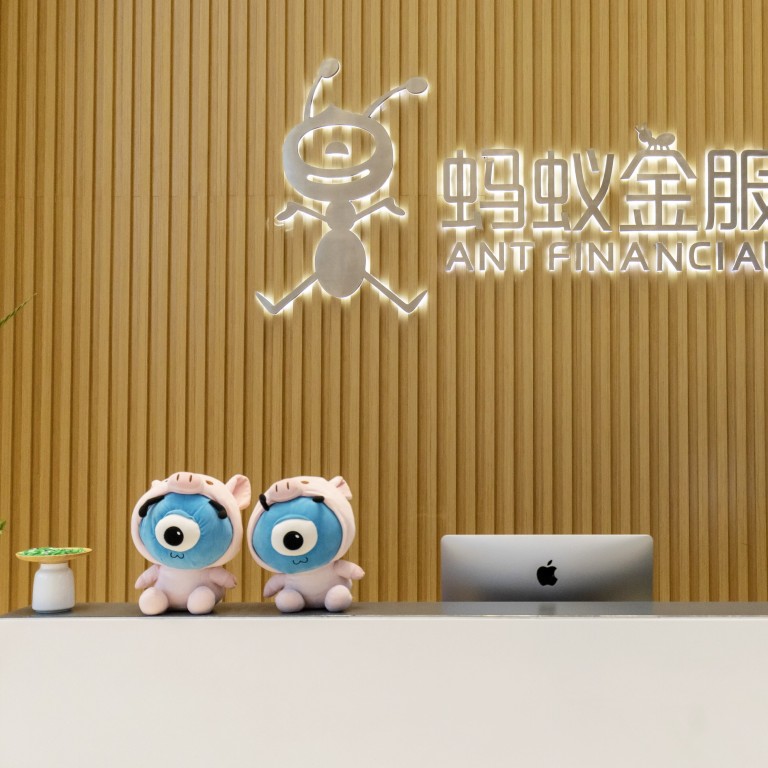 Ant Group launches blockchain based-platform to help SMEs with cross-border trade
Banks have long-touted blockchain as a means of improving the efficiency and security of cross-border trade and finance
Ant Group, China's largest digital payments provider by volume, has launched a blockchain-backed smart contract platform for cross-border trade by small and medium enterprises (SMEs), helping them and banks to speed up the secure processing and settlement of orders.
Ant, the operator of mobile payments app Alipay, launched Trusple at the INCLUSION Fintech Conference in Shanghai on Friday.
"Just like when Alipay was introduced in 2004 as the online escrow payment solution to build trust between buyers and sellers, with the launch of AntChain-powered Trusple, we look forward to making cross-border trading safer, more reliable, and more efficient for buyers and sellers, as well as for the financial institutions that serve them," said Jiang Guofei, president of the advanced technology business group of Ant.
Blockchain is a distributed database where every participant shares and synchronises information. The data, maintained in chained records called "blocks", is not owned by any single authority. The decentralised design enables it to be transparent and tamper-resistant. Modifications by one party need to be verified by all others.
Banks have long-touted blockchain as a means of improving the efficiency and security of cross-border trade and finance, by reducing the expense and time around processing and settlement, expediting customs procedures, improving supply chain management and helping with the detection of illicit trade flows.
Trusple leverages technologies including AI, the Internet of Things (IoT), and secure computation to help with some of these problems. It is an open platform, and companies can sign up for it on the official website.
Buyers and sellers can generate a smart contract on Trusple via uploading a trading order. As the order is executed, the smart contract is automatically updated with key information, such as order placements, logistics, and tax refund options. And banks can automatically process the payment settlement through the smart contract.
Trusple has partnered with BNP Paribas, Citibank, DBS Bank, Deutsche Bank and Standard Chartered Bank. Ant has been investing in blockchain research and development since 2015, and this is the latest exploration of the technology's commercial potential by its blockchain unit AntChain.
Successful transactions on Trusple will also enable SMEs to build their creditworthiness, making it easier for them to obtain financing services from financial institutions, according to Ant.
The first transaction on Trusple was completed this month during its pre-launch testing period. Glass crystal ornaments seller Jing Yuan sold products to Mexico and was able to receive payment the next day via Trusple. The same process previously required at least a week, Ant said in Friday's statement.
As of mid-May, China held 19 per cent of the world's total of 3,924 blockchain patents, ranking No. 3 after the US and South Korea. Ant's payment app Alipay held the most of any individual company, with 212 patents, according to a report compiled by the China Patent Protection Association.
At the end of 2019, China's President Xi Jinping publicly endorsed blockchain technology and highlighted dozens of use cases – credit, health care, anti-counterfeiting, food security and charities – many of which have suffered in China due to security lapses.
He also said that developing blockchain would "help China gain an edge in the theoretical, innovative and industrial aspects of this emerging field."
The launch of Trusple comes as Ant prepares for a simultaneous mega initial public offering (IPO) in Hong Kong and Shanghai. While the exact amount of funds raised has not been finalised, the IPO - at an estimated US$30 billion - is likely to break the record held by Saudi Aramco's US$29.4 billion IPO last December as the world's largest stock market debut.
Alibaba, which owns South China Morning Post, has a one-third share in Ant Group but does not control it.