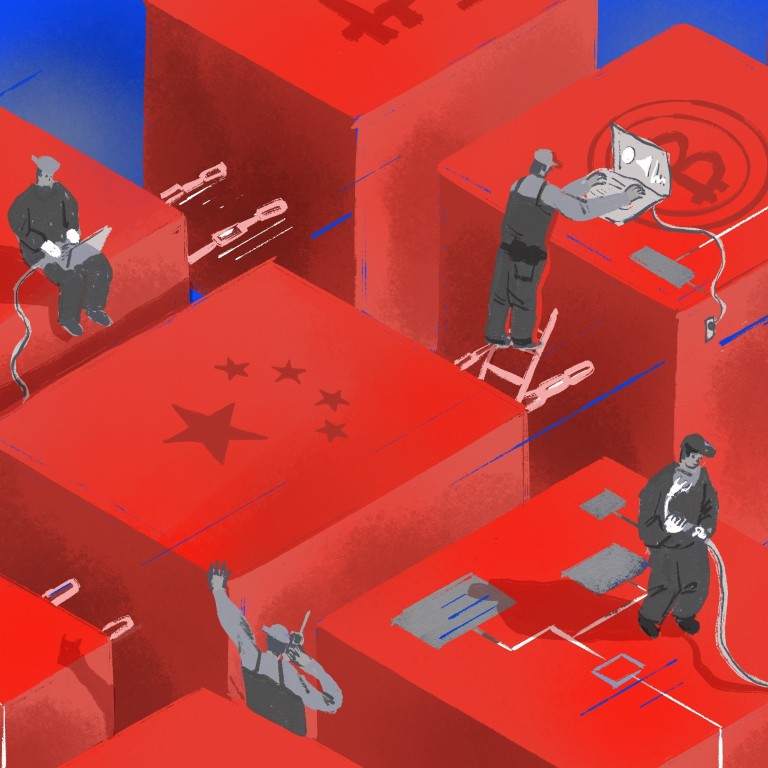 What blockchain is, how it works and how China will lead the world
Last year was a big year for blockchain projects in China after President Xi Jinping called for further development of the technology at the end of 2019
The Blockchain Service Network is China's bid to unify disparate blockchain projects while maintaining control at home, but the US appears unconcerned
When the Chinese government effectively
banned cryptocurrencies in 2017
, the future of blockchain technology in the world's second-largest economy did not look bright. But an endorsement from President Xi Jinping in late 2019 completely turned things around.
More than a year later, China has launched its own "internet for blockchain" called the Blockchain Service Network. A number of both private and public organisations have also implemented blockchain in a variety of use cases, including remittances, cross-border settlements, and travel, among many others.
This does not mean cryptocurrencies have gained favour in China. Just weeks after Xi called for more research and investment in blockchain, China initiated
another cryptocurrency crackdown
. There also continues to be confusion about the role of blockchain in China's new digital yuan, if any.
Still, China has wasted no time forging ahead with blockchain, betting that it will be a critical technology in the future. This could put it on the same level as 5G and artificial intelligence, raising concerns in the US as it looks for ways to counter China's influence in these areas.
But what exactly is blockchain and how is China using it today? Here is a primer on where the country stands with the technology.
What is blockchain?
Blockchain is effectively a permanent log of transactions. The digital list of records is designed to be difficult to alter without being detected. It does this with a clever bit of math that finally allowed the blockchain concept to jump from an idea into the real world with bitcoin, the cryptocurrency that launched in 2009.
The digital list is stored in so-called blocks, each containing the transaction time and data. To ensure that the list stays secure, transactions require the use of cryptographic hash functions – effectively difficult math problems – and proof-of-work problems that verify each block that came before it.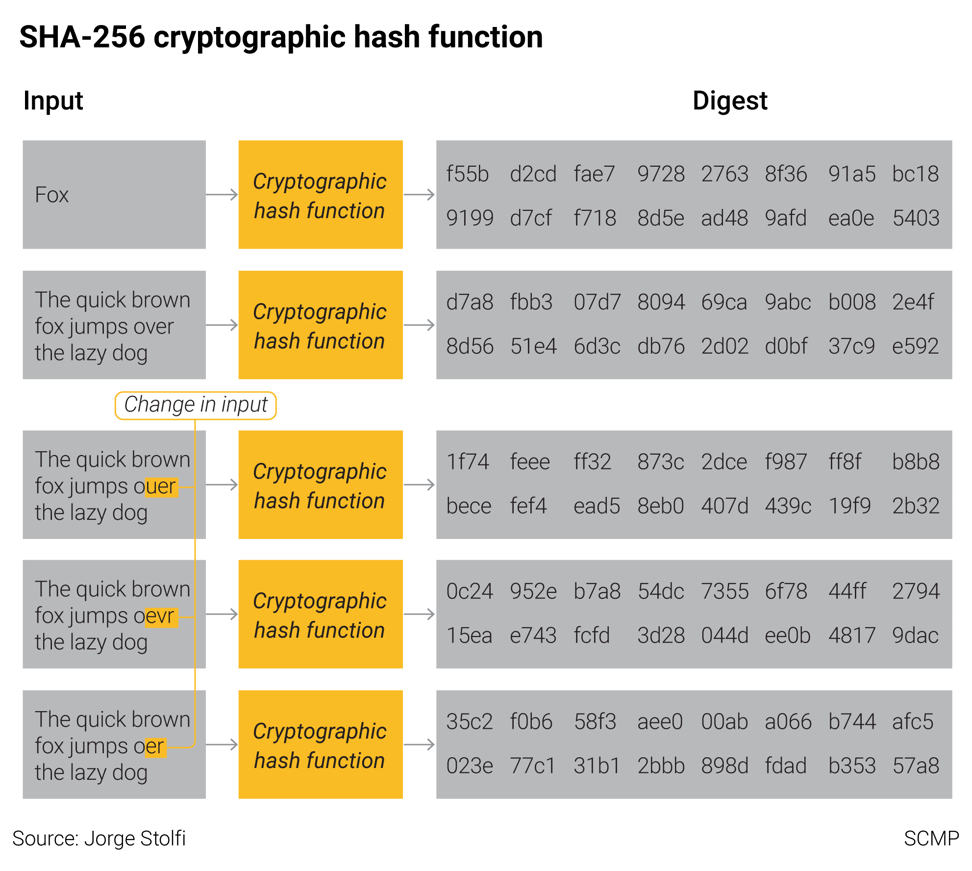 For bitcoin, this solved the problem of needing a centralised server to control the creation and management of a digital currency. Instead, the first blockchain was a peer-to-peer distributed ledger without any central authority, allowing anyone to participate and run their own bitcoin server.
These types of open blockchains are called permissionless blockchains. In contrast, permissioned blockchains are closed to the public, offering more control, which has allowed the technology to continue to thrive in China.
Since blockchain is an open source technology, people soon found uses for it beyond cryptocurrency. Ethereum, for example, advanced the idea of "smart contracts", allowing people to add their own features to the blockchain such as holding funds in escrow or automatic payments.
This concept also allows for decentralised applications, or DApps, which include games like the briefly popular
CryptoKitties
. Many Chinese developers once sought to cash in on DApp gaming, but
interest quickly dried up
.
Many people now see the technology as something that could become a critical part of internet infrastructure, similar to the web before it. And thanks to permissioned blockchains, Chinese authorities do not need to worry as much about things like
sharing censored information
on decentralised blockchains.
China now seems to be in the lead in developing new blockchain technologies. Unlike technologies like 5G and artificial intelligence, though, this has not attracted as much attention overseas.
"[The US] hasn't taken any steps to target it or counter China's influence in the development of blockchain technology," said Sam Dorshimer, a researcher at the Center for a New American Security (CNAS) who focuses on fintech. "I think this is largely a result of many people still waiting to see what the 'killer app' for blockchain might be."
In other words, blockchain's future is not yet secured.
What is China using this technology for?
Many Chinese companies are investing in blockchain, from the country's largest tech companies to start-ups hoping to use the technology to disrupt existing industries.
However, blockchain has seen a significant boost in government support in 2020.
In April, China's Ministry of Industry and Information Technology announced a new
national blockchain committee
that brings together experts from government, think tanks, universities and tech companies to help set standards for using the technology across industries. The committee includes several of China's tech giants, including Ant Group, Baidu, JD.com and Tencent Holdings. Some of these companies had already been looking into blockchain for years.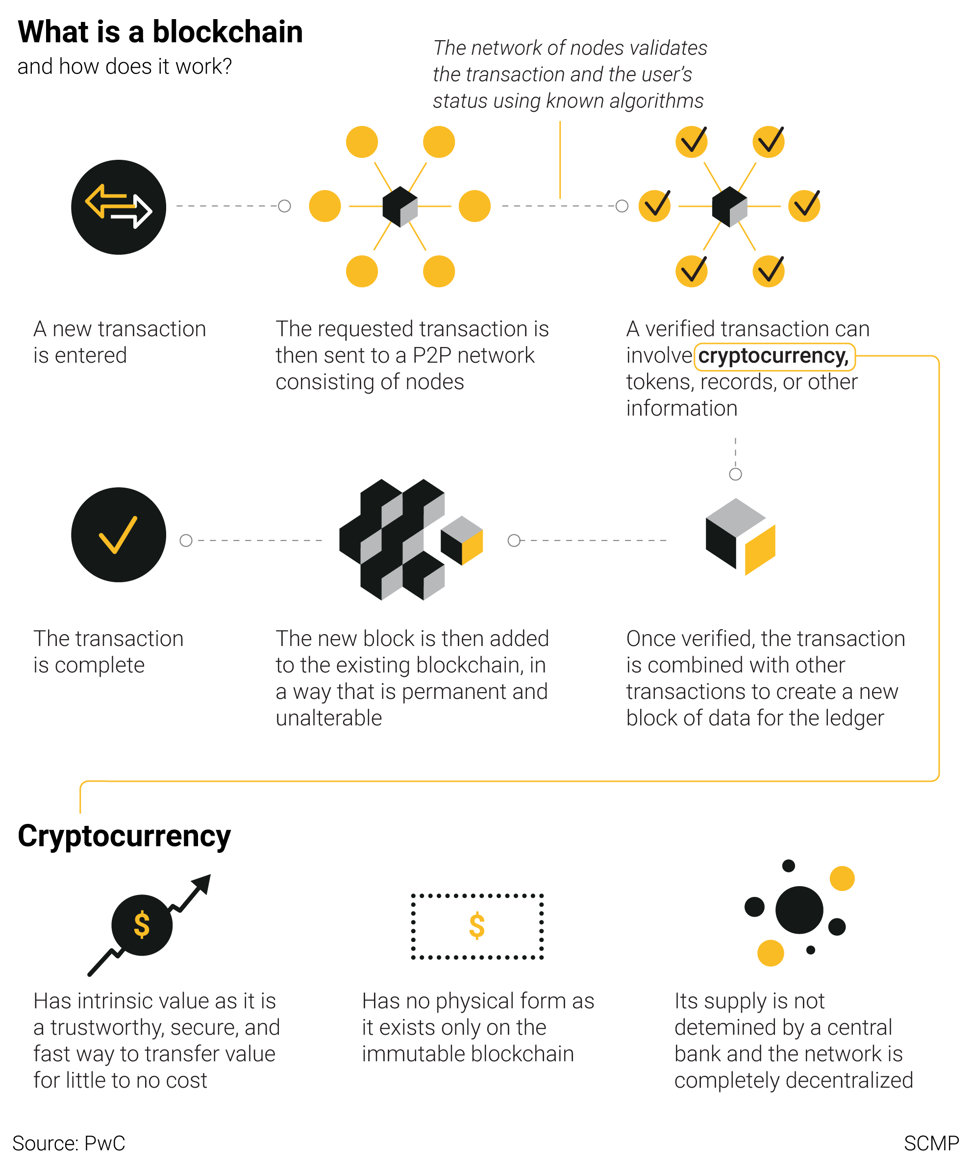 The most obvious use of blockchain is in finance because of its ability to lower costs by circumventing existing financial infrastructure, such as the Society for Worldwide Interbank Financial Telecommunication (SWIFT), which facilitates global banking transfers.
Ant Group – China's dominant fintech company and an affiliate of Alibaba Group Holding, the parent company of the
South China Morning Post
– has offered a
blockchain-based remittance service
since 2018 for transfers between Hong Kong and the Philippines.
Banks are also
looking into fintech solutions
that include blockchain. China Merchant Bank is using the technology for international settlements and for helping companies manage and finance supply chain procurements.
Last year, Ant rebranded its blockchain solution as AntChain and said it was already being used for a variety of purposes, including IT leasing, shipping, insurance claim processing and charitable donations.
The Covid-19 pandemic has also served as a catalyst for adopting blockchain. While China has used
QR health codes
for proximity tracking without blockchain, the technology makes it easier to verify where data is coming from.
Tencent, for example,
teamed with the blockchain company ShareRing
to help facilitate travel. Tencent is providing cloud infrastructure to make it easier to manage documents, while ShareRing's blockchain can track a variety of things such as travel information, hotel reservations and insurance policies.
China's southern Guangdong province has also
used blockchain to facilitate cross-border travel
with neighbouring Macau. The two areas use a mutually recognised QR health code system, with health data managed on a blockchain to ensure the privacy and anonymity of travellers.
Start-ups have also poured into the industry in China, starting with a
massive surge in 2018
. Crypto analytics site LongHash estimates that nearly 27,500 new Chinese companies in 2020 used blockchain in some way, a 52 per cent increase over 2018.
This appears to be in part because of Xi's endorsement, which some say has led to more investment and support in the industry.
"Thanks to this speech, society is starting to embrace this technology and the conceptual changes it has brought with an open mind," said Jesse Liu, chief strategy officer at CyberVein, a company that specialises in blockchain-based data storage.
"This industry has got rid of that doubt, quickly pooling talent and attracting resources from traditional industries," he said. "That speech has really accelerated the development of the entire industry."
One area blockchain is unlikely to appear, however, is in issuing yuan for the Digital Currency Electronic Payment (DCEP) currency. This is because those difficult math problems that make blockchain so secure also take a lot of time and energy to solve, making it difficult to scale.
"I believe the [People's Bank of China] feels like the DCEP can't run on blockchain technology because it can't hold enough transactions," said Yaya Fanusie, an adjunct senior fellow at the CNAS, who researches cryptocurrencies and blockchain.
The biggest thing in Chinese blockchain tech to crop up this year, though, is the country's Blockchain Service Network (BSN).
What is China's Blockchain Service Network?
The BSN is meant to be a kind of internet for blockchain protocols, and it is the only one of its kind in the world.
The idea behind the network is to allow interoperability between different blockchain protocols, such as bitcoin and Ethereum. Servers running on the BSN are made compatible with the blockchains of any participating members.
According to the BSN technical whitepaper, the network makes blockchains "uniform", allowing developers to use a single private key to deploy a DApp across different blockchain protocols. This is useful for those who want to take advantage of smart contract features built into different protocols.
CyberVein's Liu said this scalability is the BSN's most important feature.
"If [blockchain companies] are building wells, then BSN is building water supply pipes," Liu said. "To build wells takes up much time and energy, and they are not connected to each other. While building pipelines is more cost-effective and timesaving, and they are interconnected."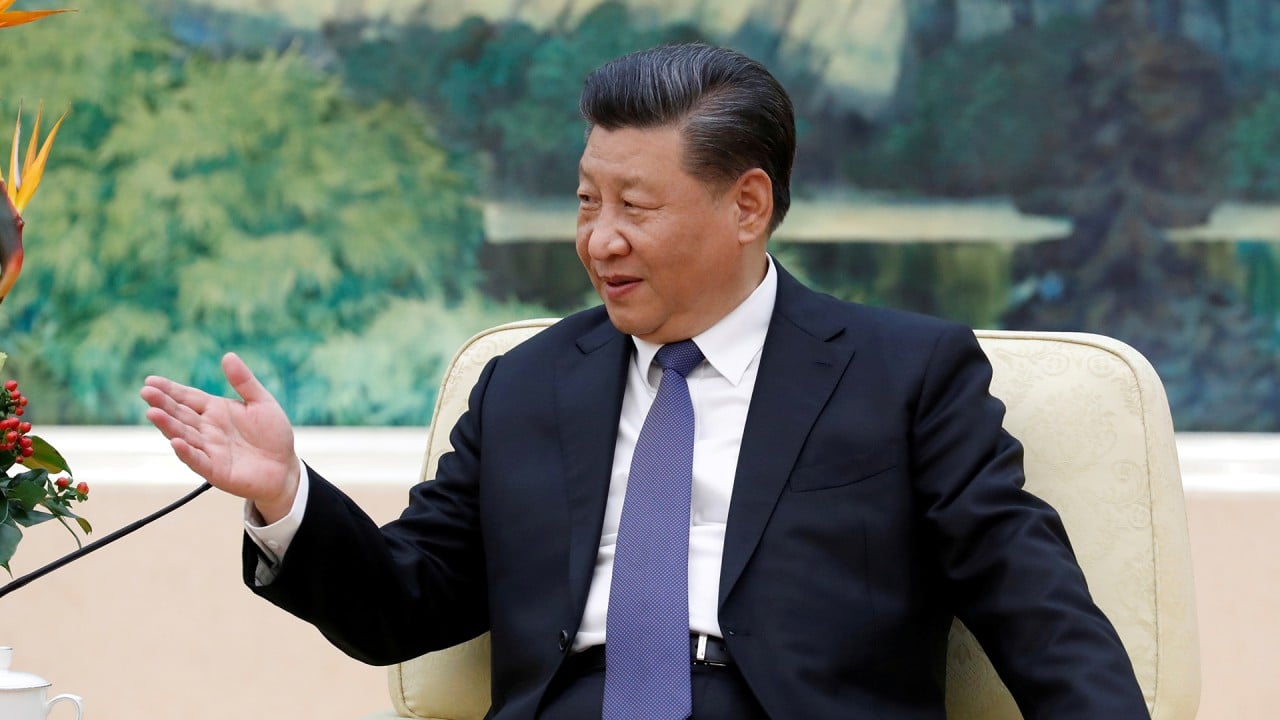 01:38
China calls for more research and investment into blockchain technology
China calls for more research and investment into blockchain technology
This also helps lower costs, according to the whitepaper, because pricing can be based on transactions per second across blockchains. But the BSN remains a relatively new experiment, and its success is not guaranteed.
"Considering the whole industry is still in its preliminary stage, BSN has a long way to go," Liu said. "It's expensive to build a blockchain. Different platforms have different structures. Data are not interchangeable. Relevant projects are hard to promote. These problems have yet to be addressed by BSN."
China's continued distrust of decentralised technology also means that only global nodes on the BSN will allow people to use permissionless blockchains like Ethereum.
Five public city nodes will support international transactions, the BSN Development Alliance said in a post on its official WeChat account. However, all nodes within China "must fully comply with relevant Chinese laws and regulations", the group said.
China is also aiming to use the BSN as part of the
Belt and Road Initiative
(BRI), a centrepiece of Xi's foreign policy. The BSN introductory white paper highlights the BRI as one way the network could improve international cooperation.
"Ultimately, this will serve as a large-scale infrastructure of the Digital Silk Road … to interconnect China's trade partners," a group of scholars wrote in a piece published by the Australian Computer Society in July.
Could China use blockchain to internationalise the digital yuan?
There is no sign that the PBOC, China's central bank, will use blockchain for the DCEP, according to currently available information. The government has left it up to banks and other third-party financial institutions to decide whether they will use blockchain to distribute the digital currency.
Even if a blockchain could be built to handle the high transaction volume for minting new money, China keeps tight control over its currency, so there may be little incentive to do so.
China would prefer an international banking system less susceptible to US pressure, and blockchain is one potential way to achieve this. But this would require widespread adoption of a digital yuan, which is not likely to happen soon.
Fanusie said China might look to use blockchain for more niche financial services and business-to-business transactions, but it does not need the technology to underpin its digital currency.
"China is not going to all of a sudden make everything blockchain," Fanusie said. "It seems they're being pretty diligent with their experimentation."
Could blockchain become another part of the US-China tech war?
With the BSN, China is preparing for a future in which blockchain is a fundamental piece of internet technology. The US has done little in response, in part because experts continue to question whether it is really solving problems that need solving.
"It's still not clear that blockchain has the same potential commercial and military applications as technology like AI, so I think the US has not been as concerned about blockchain development yet," said Dorshimer, the CNAS researcher.
In fact, the United States-China Economic and Security Review Commission made no mention of blockchain in its 2020 annual report to Congress, which is meant to address challenges the country faces from China.
Fanusie said people in lower levels of government are concerned about the US falling behind in blockchain, but officials higher up have bigger concerns.
"[Blockchain] is not likely to be on the top of the agenda," Fanusie said. "The immediacy of the risk is not up in front."
China's efforts to bolster blockchain could one day be seen as critical as its investment in 5G. If the hype around blockchain eventually fizzles out, though, some may be glad that the technology did not become yet another element of geopolitical tensions.