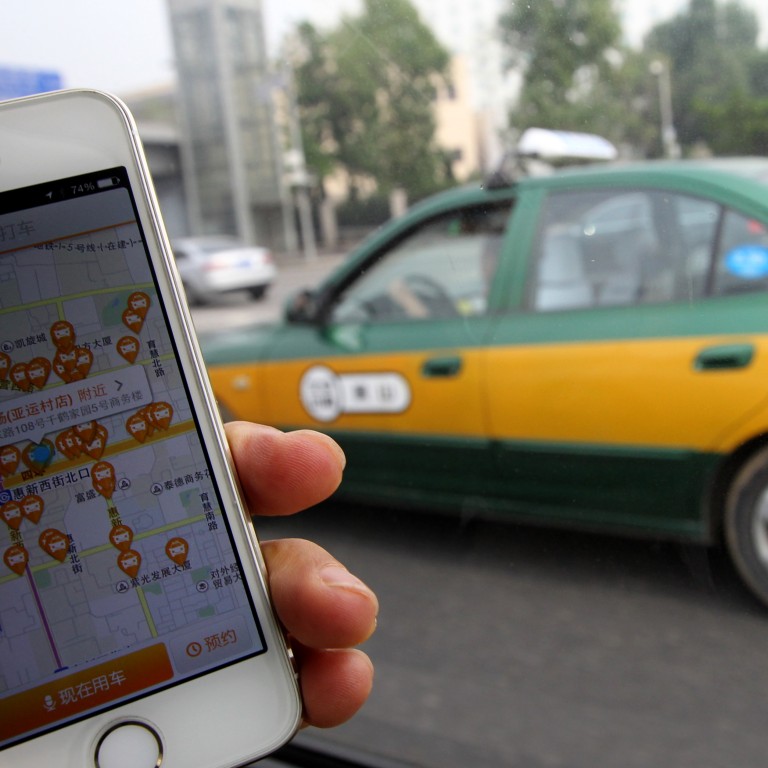 China's top car-hailing app Didi Kuaidi rebrands itself with new logo, name in bid to shake off 'illegal taxi service' stigma amid crackdown
Didi Kuaidi, China's market-leading car-hailing competitor to Uber Technologies, launched its new logo this week as it continues on its project of becoming the world's largest one-stop mobile transportation network, it said.
The news comes in the same week the company announced it was
close to raising about US$3 billion
from investors, US$1 billion more than its initial target, suggesting investors remain fired up by its prospects as it continues to try and tamp down a backlash from established taxi companies amid a government crackdown.
Rival Uber, which said this weeks it plans to
expand to 100 Chinese cities
over the next year, claims to have raised about US$1.2 billion in new financing.
Didi Kuaidi's new logo uses a capitalised "D", rendered in a way that resembles a smiling face to present a friendlier image and underscore its goal of making journeys more efficient, accessible and comfortable, it said in a statement Wednesday.
The company will also change the name of its main app from Didi Dache to Didi Chuxing, while replacing the old version of the app with a newer one, it said.
The explosive growth of such apps has spurred a nationwide backlash from taxi companies in China, as well as office raids by authorities and police stings on drivers working for the competing apps in several key cities this year.
A handful of government ministries summoned representatives of the leading apps, including Uber and China's Ucar, to a meeting earlier in the summer and ordered them to comply with local laws within a given deadline.
Established cabbies in France and China have been among the most vocal in their opposition to car-hailing apps, with a number of mainland cities and Hong Kong seeing angry taxi drivers organise "go-slow" campaigns. Some drivers working for the apps have been attacked and their vehicles damaged as they are viewed as an unfair threat to established players' business. 
Didi Kuaidi's latest round of financing was led by new investors China Investment Corp, Capital International Private Equity Fund, and Ping An Ventures, among others. Existing investors Alibaba Group, Tencent Holdings, Temaske and Coatue Management also participated.