Tencent
Get more with myNEWS
A personalised news feed of stories that matter to you
Learn more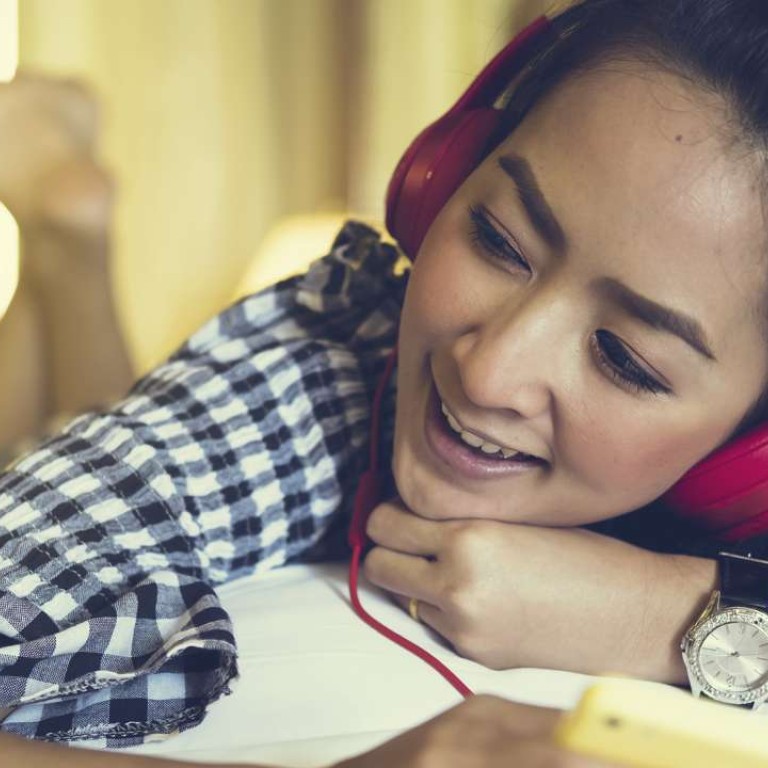 Tencent's Joox music streaming service proves a hit across Asia
The Chinese internet giant's digital music app tops the charts in Hong Kong, Thailand, Malaysia and Indonesia with 50 million downloads, says McKinsey
Following its success with QQ Music on the mainland, Chinese internet titan Tencent Holdings has quickly established a beachhead in key Asian markets with its popular Joox digital music-streaming service, according to a study by global consulting firm McKinsey.
"The Joox app was downloaded more than 50 million times last year, accounting for more than 50 per cent of all music-streaming app downloads in Hong Kong, Thailand, Malaysia and Indonesia," Alan Lau, the Asia-Pacific head at McKinsey Digital and co-author of the study, told the South China Morning Post.
Tencent
first launched the Joox "freemium" app in Hong Kong in January last year to tap into the burgeoning demand for digital music across the Asia-Pacific. Freemium refers to the internet business model which provides basic services free of charge, while more advanced features are paid for.
The McKinsey study estimated that the region clocked up US$900 million in total digital music revenue last year, compared with US$3.3 billion in the United States.
It said connectivity is a prerequisite for digital music consumption, especially for on-demand music streaming, so the rapid mobile infrastructure developments in Asia were likely to foster more significant demand over the next few years.
Data from the GSMA, an industry association representing nearly 800 mobile network operators around the world, showed that 3G and 4G networks would account for 70 per cent of total mobile connections in the Asia-Pacific by 2020, up from 45 per cent last year. It forecast the number of smartphone connections in the region to reach 3 billion by 2020, compared with 1.7 billion at the end of December.
Lau said Tencent has the advantage of having built its digital music business in mainland China, which is the world's largest smartphone market and a major testbed for music-streaming innovation.
While global heavyweights like Spotify have launched their services earlier in Asia, Lau said Joox has been able to offer a larger library of local and regional content, such as K-pop, than Western competitors.
"Joox tailors curation for each market in Asia," Lau said. He added that local editorial teams compile playlists that cater to what subscribers in each market prefer to hear.
The McKinsey study said Joox also recognises the popularity of karaoke in Asia, offering the option for users to stream song lyrics while music plays and to save them on customisable "lyrics cards" with images of the user's choices to be shared on social media.
Since the majority of consumers in Asia are accustomed to not paying for music, Joox has focused on growing the scale and activity of its user base to attract advertisers, according to Lau. One method Joox uses is selling premium subscriptions to advertisers, who then redistribute these as a promotional tool.
In July, Tencent's QQ Music and China Music Corp, operator of the popular KuGou platform, merged their businesses to create the country's biggest music services provider and pave the way for an initial public offering.