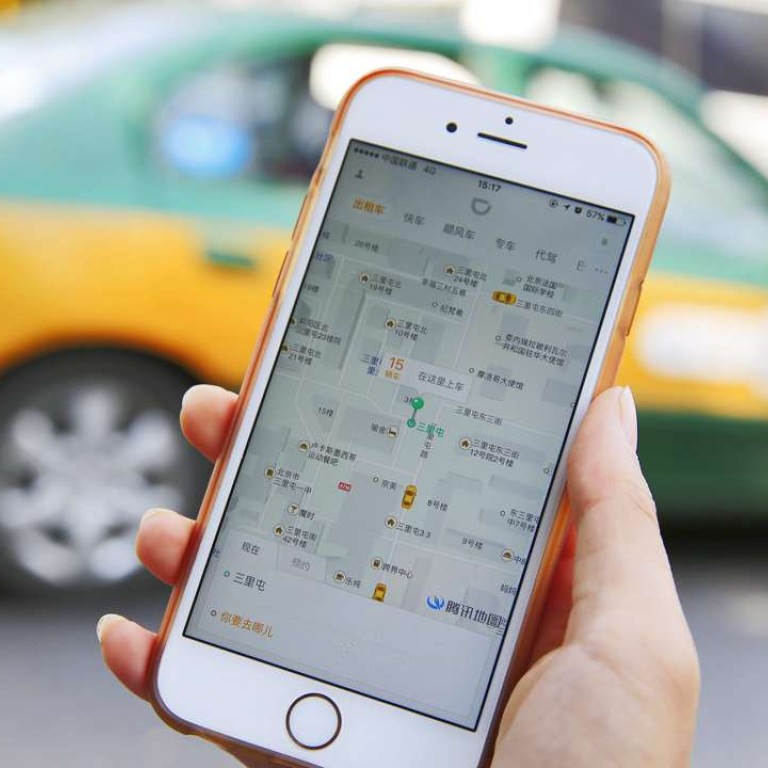 New

|
Didi tests English interface, foreign credit cards as it prepares to expand overseas
After dominating China's ride-hailing industry with 20 million rides every day, Didi is taking steps to go abroad
Didi Chuxing is testing an English version of its smartphone application, with the capability to accept payment by international credit cards, in what appears to be a sign that the Chinese ride-hailing service is expanding overseas after dominating the country's industry.
Over the weekend, a number of users including Shanghai expatriate Mathieu Bouchara found that the app was displayed in English instead of the default Chinese language, which had previously left out legions of non-Chinese reading users.
"The English language setting will help a lot of expats who don't speak or read Chinese," Bouchara said. "This is a nice option."
The move could prove to be a welcomed option for expats and tourists in the city, after Uber's international app in November stopped working in China following Didi's acquisition of Uber China's operations last August.
Didi in October launched an updated Chinese-language Uber app exclusively for China. The new app sported a Chinese-language interface, and foreign credit cards were no longer supported as a payment method, making it difficult for expats and tourists to use Uber China's ride-hailing service.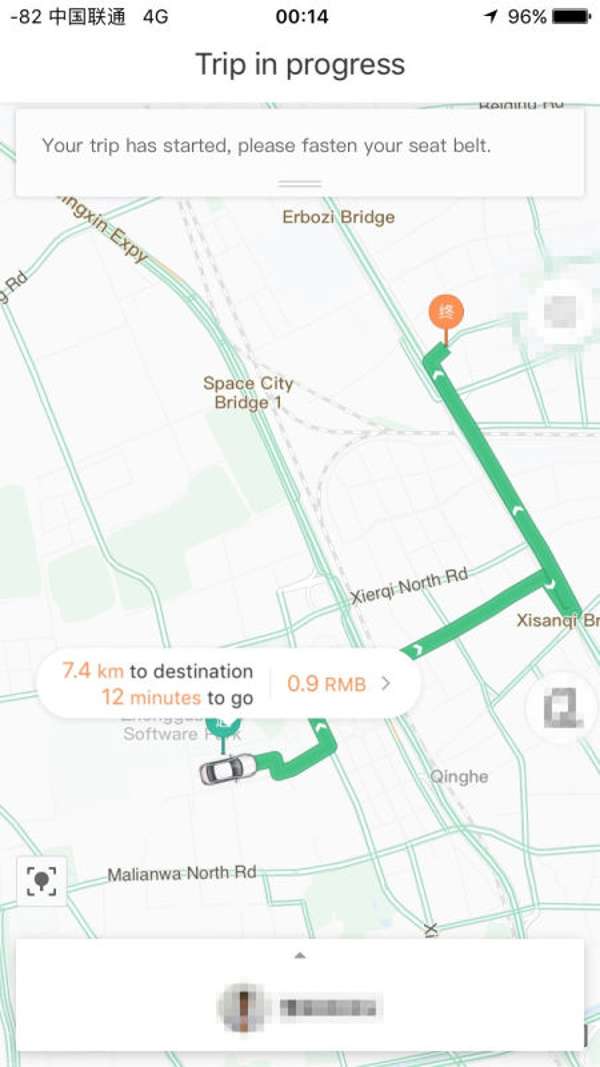 In contrast, the English version of the Didi app appears to accept international credit cards as a payment method, allowing foreigners to make cashless payments without the need for a Chinese mobile wallet services such as WeChat Pay or Alipay.
Didi users noticed that English-language interfaces did not seem to be able to switch back to Chinese, although lifestyle magazine The Beijinger on Saturday cited unnamed sources saying that the Didi app will eventually become "100 per cent bilingual".
Didi declined to comment when contacted by the South China Morning Post.
So far, Didi has only translated part of its interface, leaving the payments page still in Chinese. Still, features such as the search results, and destinations as well as pick-up points are in English, or romanised into pinyin.
Last week, Didi announced that it had set up a new international business division to explore opportunities outside of its home turf, and its president Jean Liu Qing had previously said the company does have ambitions to go global.
"An English interface shows it's trying to meet the market demand by foreign visitors," said Neil Wang, president of Frost & Sullivan Greater China. "It's also a beginning for Didi to enter the global market. It is obvious that global expansion is one of its top priorities."
Having an English interface would also attract previous Uber China users who relied on the English app to use Didi, as well as encourage tourists from outside China to use Didi's services since an English option makes it more user-friendly, said Kitty Fok, managing director of IDC China.
This article appeared in the South China Morning Post print edition as: Didi on global path with English interface testing