ZTE
Get more with myNEWS
A personalised news feed of stories that matter to you
Learn more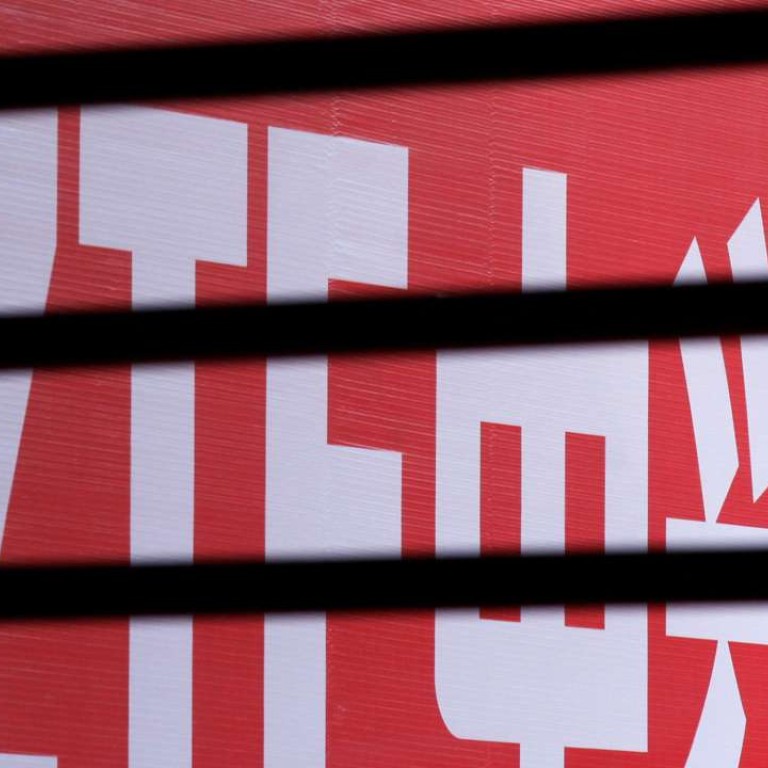 New
ZTE to pay record US$1.2 billion fine for violating Iran, North Korea sanctions
ZTE's shares jumped by the most in 19 months, amid optimism that the settlement could remove a US exports ban of components and chips vital to ZTE's telecommunications products.
ZTE Corp, China's largest listed telecommunications equipment supplier, has agreed to pay the United States government a record fine to settle a five-year probe of its trade sanctions violations, in a move to lift the ban on US exports of chips and components for its products.
Shares of the Shenzhen-based company jumped as much as 8.9 per cent to HK$13.28
in Hong Kong
, their biggest intraday advance in 19 months, before closing up 6.07 per cent to HK$12.94. Trading of its shares in Shenzhen was halted for the announcement of the settlement.
ZTE agreed to pay a total of US$1.2 billion in penalties to the US government to settle its violation of long-standing trade sanctions on Iran and North Korea. It also agreed to activate audit and compliance requirements to prevent and detect future violations.
In addition, the company agreed to a seven-year suspended denial of export privileges, which could be quickly activated if any aspect of this deal is not met, according to an announcement by US Secretary of Commerce Wilbur Ross.
"ZTE acknowledges the mistakes it made, takes responsibility for them and remains committed to positive change in the company," Zhao Xianming, the chairman and president of ZTE, said in a statement late on Tuesday. "We have learned many lessons from this experience and will continue on our path of becoming a model for export compliance and management excellence."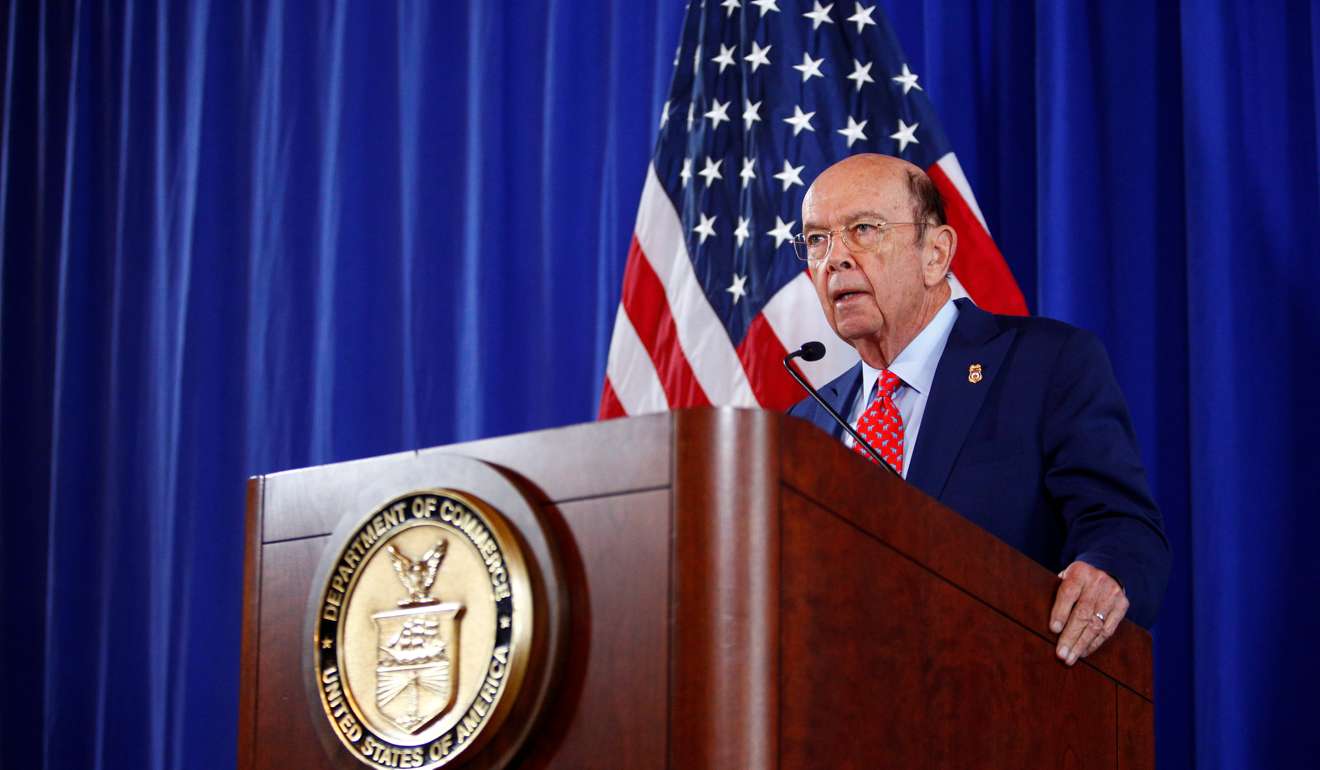 As part of the resolution, ZTE agreed to combined criminal and civil penalties worth US$892.4 million and an additional penalty of US$300 million to the Bureau of Industry and Security (BIS), which is under the Commerce Department, that will be suspended during that seven-year probationary period.
The civil penalty is the largest ever imposed by the bureau and, if the criminal plea is approved by a federal judge, the combined US$1.2 billion in penalties from the Commerce Department, the Department of Justice and the Department of Treasury would be the largest fine and forfeiture ever levied by the US government in an export control case, according to Ross.
"We are putting the world on notice: the games are over," Ross said. "Those who flout our economic sanctions and export control laws will not go unpunished – they will suffer the harshest of consequences."
The US government last year banned Qualcomm and Micron Technology from selling their chips and components to ZTE, in a punitive measure for the Chinese company's violation of US sanctions.
"While a company may on occasion breach a trade sanction unknowingly, ZTE's penalty reflects the fact that it knew that it was breaching sanctions and tried to cover up that breach," said Paul Haswell, a partner at international law firm Pinsent Masons.
Under the settlement, ZTE has admitted to the allegations made by the BIS in its charging letter against the Chinese company.
The US government has stated that between January 2010 and April 2016, ZTE conspired to evade the long-standing and widely known embargo against Iran to obtain contracts with and related sales from Iranian entities to supply, build, operate and service large-scale telecommunications networks in Iran made out of equipment and software from the US.
As a result of the conspiracy, the US government said ZTE was able to obtain hundreds of millions of dollars in contracts with and sales from those Iranian entities.
ZTE also pursued other actions involving 283 shipments of controlled items to North Korea with knowledge that such shipments violated the US Export Administration Regulations (EAR), it said.The shipped items included routers, microprocessors and servers, all restricted products under the trade sanctions against North Korea.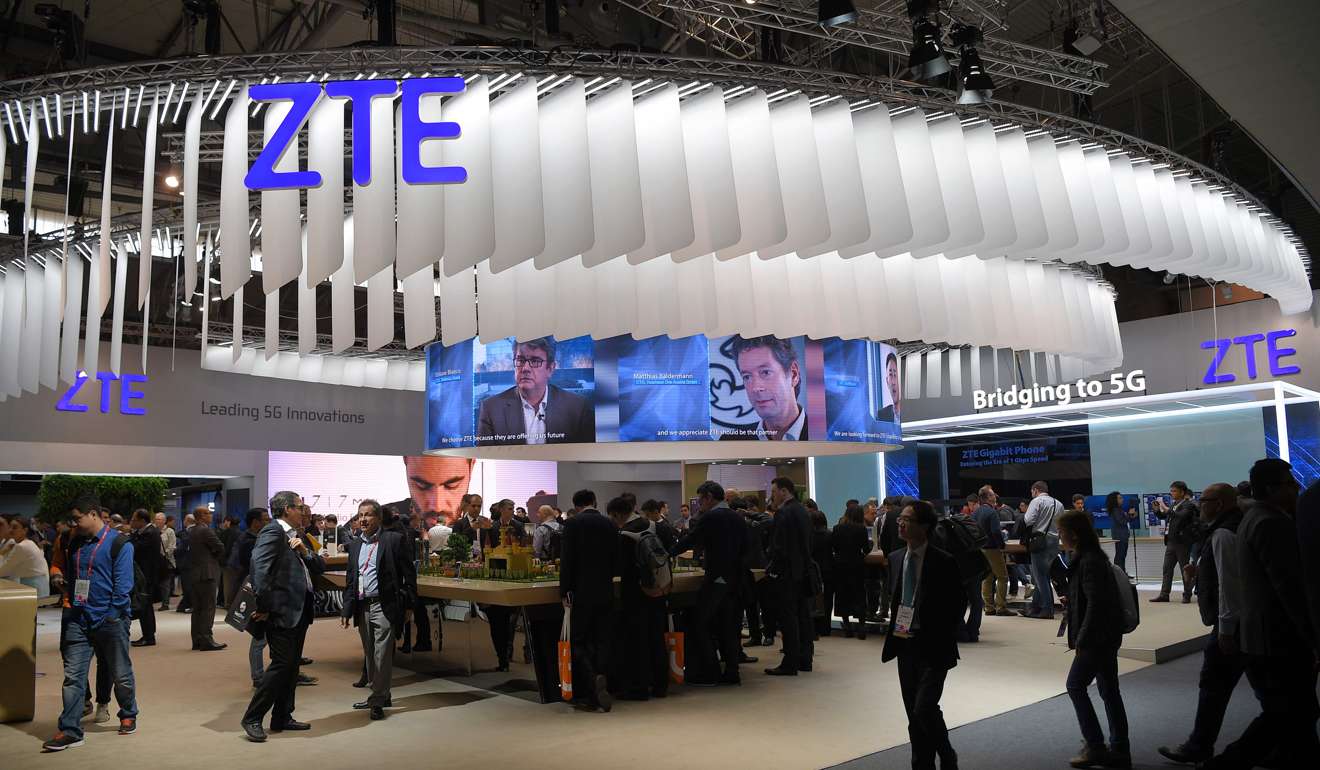 The US government also said ZTE engaged in evasive conduct designed to prevent detection of its violations.
The official investigation of ZTE went on for five years from 2012, when allegations of illegal conduct first surfaced in media reports.
On March 7 last year, the Department of Commerce sanctioned ZTE by adding it to the so-called Entity List, which created a license requirement to export, re-export or transfer to ZTE any items subject to the EAR.
Last month, ZTE was granted its fifth consecutive reprieve from those export restrictions by the US government.
The BIS said it will recommend that ZTE be removed from the Entity list, conditioned on court approval of the Department of Justice agreement, the entry of ZTE's plea and the issuance of bureau's settlement order.
"The agreements we reached will enable us to move forward in a stronger position than ever before," Zhao said. "We are grateful to all of our customers, partners, employees and stakeholders who have stood by us throughout this difficult time."
ZTE had named veteran executive Zhao as its new chairman and president in a sweeping senior management revamp in April, which was geared to help repair the company's damaged reputation with the US government.
In November, ZTE appointed former EY and KPMG consultant Michael Bell to the company's newly created position of chief export compliance officer.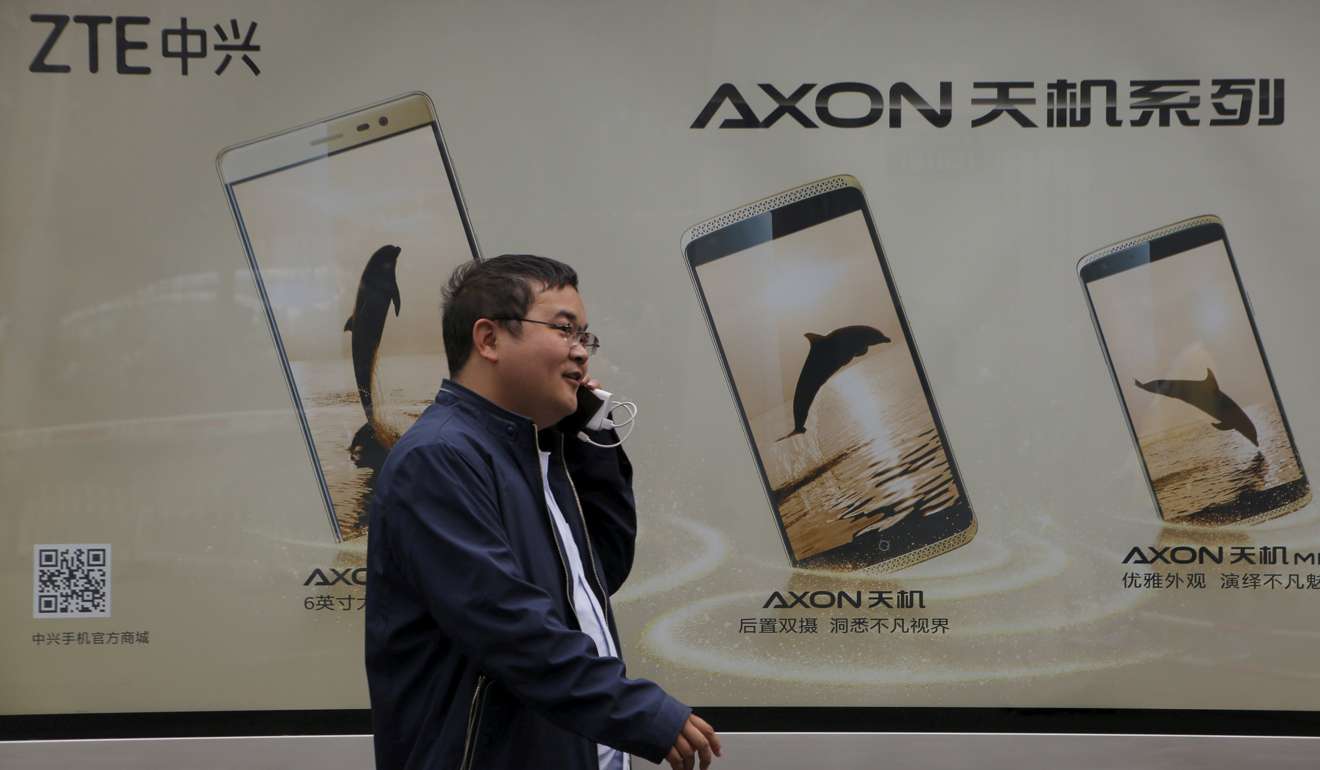 "We are creating a global team of experienced compliance professionals, and our compliance trainings have been strengthened and reinforced at every level of the company," Bell said. "We are constantly reviewing and improving policies and procedures to keep up with an ever-changing regulatory landscape and working to reinforce the strategic business advantage a strong compliance programme has in the marketplace."
On February 14, Zhao announced in a regulatory filing in Hong Kong that ZTE expected to incur penalties as part of a settlement being negotiated with the US government.
That development may have been expected by the market already, as ZTE's shares finished up to HK$12.84 in trading that day. Its shares on Tuesday, however, were down 1.61 per cent to close at HK$12.20.
This article appeared in the South China Morning Post print edition as: Investors cheer after ZTE agrees to pay US$1.2b fine