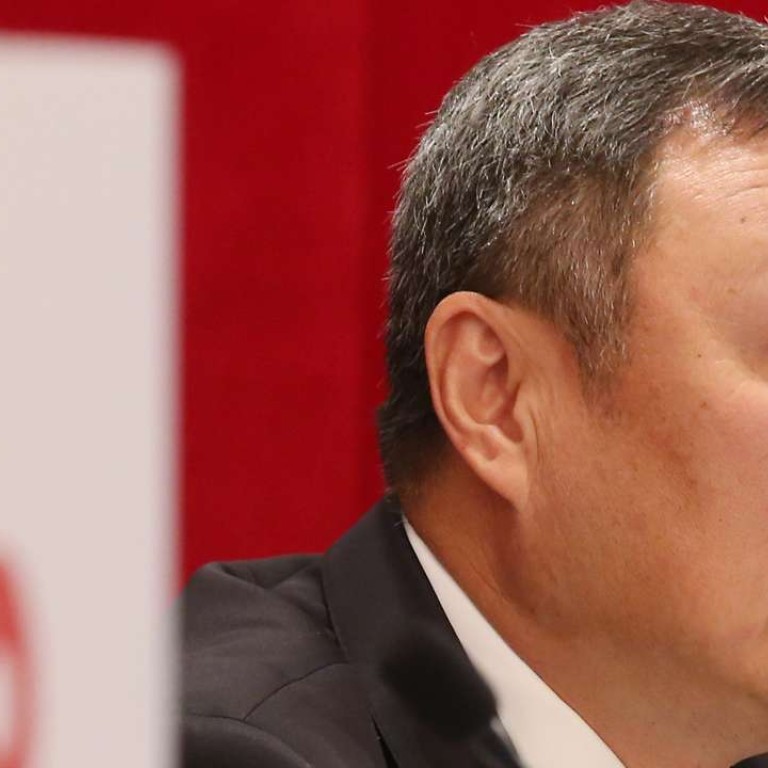 Update

|
China Unicom says removal of domestic roaming fees will trim 1.6b yuan in quarterly revenue
China's second-largest mobile network operator posts 94pc drop in 2016 net profit amid higher network, marketing, support and other operating costs
China Unicom, the world's sixth-largest mobile network operator by subscribers, has estimated the cancellation of domestic roaming fees will cost the company about 1.6 billion yuan (US$231 million) in lost revenue each quarter, which may complicate the company's turnaround efforts this year.
Unicom is the first among the country's "big three" telecommunications network operators to provide guidance on the financial impact of the further tariff reductions announced by China's Premier Li Keqiang to the National People's Congress earlier this month.
Li renewed his call to the three operators to "raise speed, drop prices" by completely removing domestic long-distance and roaming charges this year, lowering internet access and leased line fees for small and medium-sized enterprises, and cutting international long-distance voice tariffs.
China Mobile, Unicom and China Telecom pledged to abide by that directive in separate regulatory filings last week, while each pointed out that the measures would impact revenue and profit to a certain extent.
"The removal of roaming fees has the biggest impact on us," Unicom chairman and chief executive Wang Xiaochu told a press conference on Wednesday. "It will roughly cost us 1.58 billion yuan in revenue every quarter."
Wang said the impact of the other tariff reduction measures are still being assessed. He claimed consumers might end up increasing their use of telecommunications services, which could lessen the impact on Unicom's profits.
Analysts said there was great uncertainty over the magnitude of the tariff reductions without clear data from the three operators. Daiwa Capital Markets said in a report that nationwide roaming cuts last year were estimated to have cost the three operators a combined 10 billion yuan in one quarter alone.
Since the three operators currently provide a significant number of local and promotional tariff plans, "the complete removal of domestic roaming and domestic long-distance charges may be expensive to carry out", Jefferies equity analyst Edison Lee said.
Unicom on Wednesday posted widely expected downbeat earnings for 2016, as Wang burnished investors' hopes of a turnaround this year.
The firm reported a 94 per cent drop in net profit last year to 625 million yuan, down from 10.6 billion yuan in 2015, on higher network, marketing support and other operating expenses.
That steep decline was in line with Unicom's profit warning to investors in January, but the annual profit was below market analysts' consensus estimate of 896.8 million yuan.
Revenue slipped to 274.2 billion yuan, compared with 277 billion yuan a year earlier. That was on the low side of brokers' forecast of between 270.5 billion yuan and 287 billion yuan in revenue.
"The worst time for China Unicom has passed," said Wang.
The company, however, decided not to pay dividends for last year, and aims to reduce capital spending this year amid its preparations for a future 5G network roll-out.
Unicom also reported that its mobile subscribers reached 265.6 million as of February 28, which included 116.1 million 4G users.
Unicom's shares advanced a tenth of 1 per cent to finish at HK$9.56 at the close of trading on Wednesday.
This article appeared in the South China Morning Post print edition as: roaming fee removal to hurt china unicom