Tencent
Get more with myNEWS
A personalised news feed of stories that matter to you
Learn more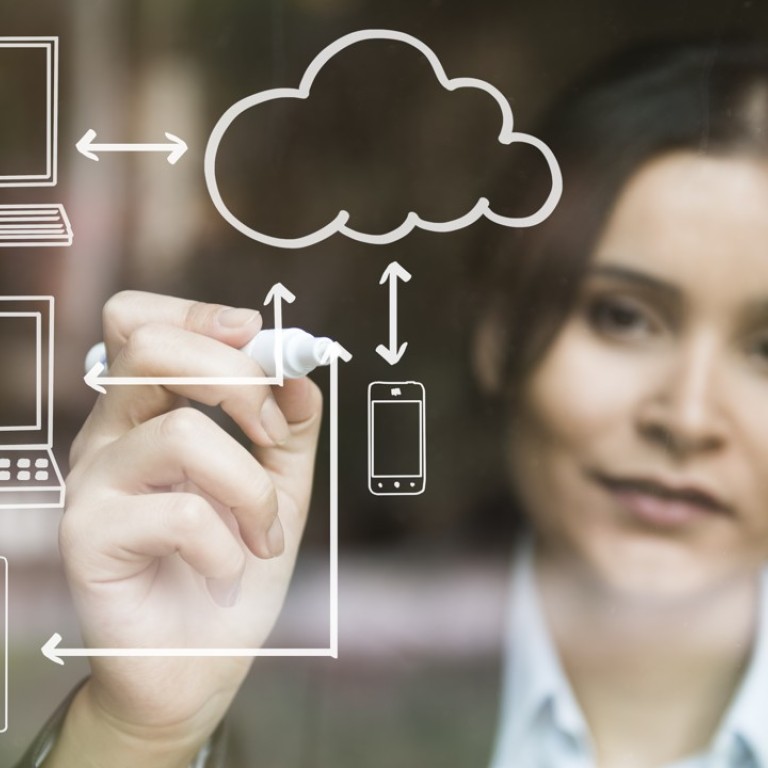 Oracle set to expand cloud reach with Tencent alliance
The partnership of Oracle with Tencent puts them on a collision course with German rival SAP and its mainland partner Alibaba Cloud
Oracle Corp, the world's largest seller of enterprise software, may look to its partnership with Tencent Holdings to distribute its NetSuite portfolio of online business applications in mainland China's software-as-a-service (SaaS) market, an industry segment projected for total sales of up to US$1.6 billion this year.
That initiative, following Oracle's US$9.3 billion acquisition of NetSuite last year, is part of the company's latest investment in the world's second-largest economy, where it has established operations since 1989, chief executive Mark Hurd recently told the South China Morning Post.
"We have a development centre in Beijing that does a lot of localisation for our products, and we've doubled our sales force in China over the past year," Hurd said. So [with NetSuite now part of Oracle] we plan to continue investments in the country, which is not without a few challenges here and there."
Cloud computing enables companies to buy, sell, lease or distribute a range of software and other digital resources as an on-demand service over the internet, just like electricity from a power grid. These resources are managed inside data centres. "Cloud" refers to the internet as depicted in computer network diagrams.
SaaS is the third-biggest segment of the overall public cloud services market behind cloud advertising and infrastructure-as-a-service, according to research firm Gartner. SaaS is a delivery model in which software is licensed on a subscription basis and remotely managed by one or more providers.
Oracle, which has its own line of cloud products, acquired NetSuite to meet the global enterprise sector's "huge shift from on-premise [software] to the cloud", Hurd said.
"This trend is an irresistible force that will dominate the whole [information technology] market over the next decade," he said. "There may be a 70 to 80 per cent shift from traditional on-premise to cloud."
Oracle, based in California's Silicon Valley, has set its sights on generating US$10 billion in annual global revenue from SaaS and platform-as-a service, a category of cloud computing that provides an online environment for software developers to build business applications.
Founded in 1998, NetSuite has long been recognised as the world's top provider of cloud-based financial management, enterprise resource planning and so-called omnichannel commerce applications for businesses of all sizes.
Mainland China's market for SaaS applications is forecast to reach US$4.2 billion by 2020, up from an estimated US$1.6 billion this year, according to data from Forrester Research.
Jim McGeever, the executive vice-president of the new Oracle NetSuite global business unit, said they have been given the budget and the green light to expand on the mainland "as soon as possible" by leveraging Oracle's operations there.
"We'll open a direct office and a data centre, and build up our [software] localisation to a level that [mainland] Chinese companies require," McGeever said. "We're going all in."
This expansion may benefit from Oracle's 2016 cooperation agreement with Tencent Cloud, the rapidly developing cloud-computing arm of Shenzhen-based
Tencent
.
Under that pact, Oracle's range of cloud products will be offered to businesses on the mainland and jointly promoted through Tencent Cloud.
It is an arrangement that Oracle, with US$37 billion in sales during its last fiscal year to June, needed to grow its China business amid Beijing's restrictions on foreign cloud operations.
That will now put Oracle and Tencent Cloud on a collision course with German enterprise software giant SAP and its mainland partner Alibaba Cloud, the cloud computing unit of Alibaba Group Holdings. Alibaba is operator of the world's largest online shopping platforms, and owner of the Post.
SAP, which had total revenue of €22 billion (US$24.6 billion) last year, has already launched its own set of cloud solutions on the mainland through Alibaba Cloud, the country's largest cloud infrastructure services provider.
This article appeared in the South China Morning Post print edition as: Oracle set to expand cloud reach with Tencent alliance