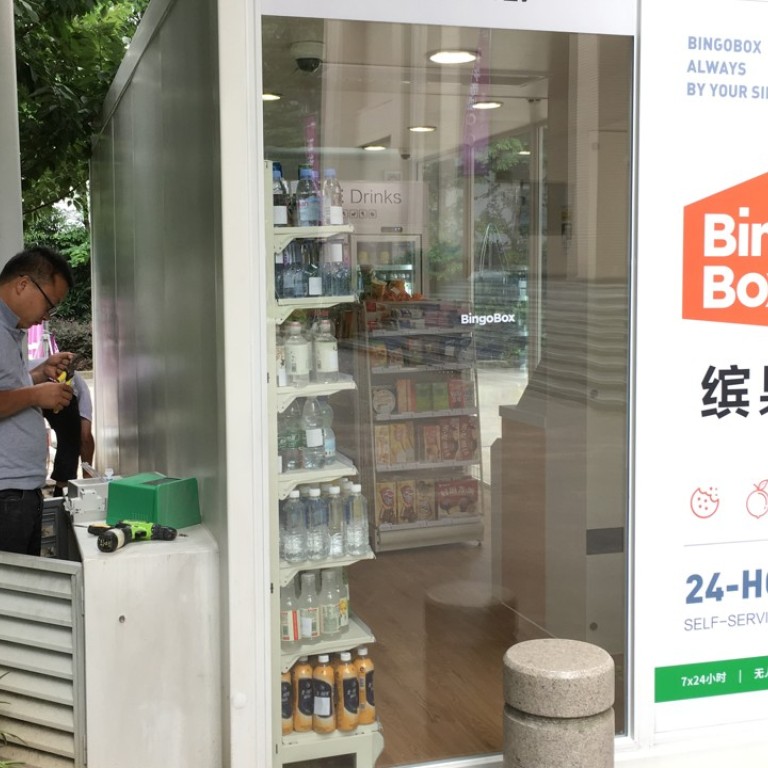 China embraces Amazon's unmanned store concept as part of country's efforts to redefine retail experience
No queues and no checkout. Just grab what you need and go.
As much as it may sound like shoplifting, this is the future of grocery shopping, first envisioned by Amazon. But Chinese companies may have jumped ahead, beating the US online retail giant in turning the concept into reality.
Enabled by mobile payment and supported by an array of advanced technologies including facial recognition and voice recognition, unmanned convenience stores have become the latest trend in China's ever changing tech scene.
Little-known tech start-up BingoBox, based in China's Guangdong province, has made its name in China this summer by opening its first unmanned convenience store in Shanghai, where 25 million urban dwellers depend heavily on 24-hour stores for convenience.
In a container-like structure stocked with products supplied by French supermarket chain Auchan, BingoBox lets customers go shopping after they are admitted via facial recognition to the 10- square metre area. The security measures ensure that those inside the store are customers and not shoplifters who entered illegally.
Sensors and cameras scattered throughout the area identify items in the shoppers' carts and automatically charge the customer's WeChat Wallet, a smartphone-enabled mobile payment run by Tencent, as they walk out the door.
With a dozen such stores under trial operation in China, BingoBox is looking to beat much bigger companies to become the first to commercialise the grab-and-go shopping model on a national scale.
"We want to adopt a rather aggressive approach [in terms of expansion]," said Chen Zilin, founder of BingoBox, adding the goal is to have 5,000 such stores in China in the coming year via a franchise model.
Grab-and-go shopping was first introduced as a future retail concept by Amazon in December 2016, but was only made available to its own staff in the company's Seattle headquarters.
But in China, unmanned shops may soon become part of daily life as more than 10 companies from big retail chains to small start-ups have jumped onto the bandwagon, with more than 130 million yuan (US$19.2 million) in venture capital money invested in the sector in the past three weeks, according to Chinese research firm IT Juzi.
In theory, unmanned stores that are open 24 hours a day can reduce labour costs and therefore lower retail prices for customers. They even provide consumer insight as the cameras can also capture facial expressions of customers when they are looking at certain product.
In mid-July Chinese e-commerce giant Alibaba Group, which owns the South China Morning Post, unveiled its Tao Cafe unmanned shop concept, though the group has no plans to commercialise it yet.
"China has already become the frontline of innovation in the internet industry, especially in the area of weaving online technology with the offline experience," said Neil Wang, greater China president for market research firm Frost & Sullivan. He added that the key driver behind the new retail model is the high penetration of virtual pay systems like Alipay and Wechat Pay, and the increasing acceptability of these innovations which integrate online technology with offline demand.
"Unlike other innovations, such as shared bikes, the development of new retail models is getting the support from giant players at the very beginning as online shopping giants such as Alibaba and JD.com are actively seeking to expand into the offline retail industry where their online technology can be well utilised," said Wang.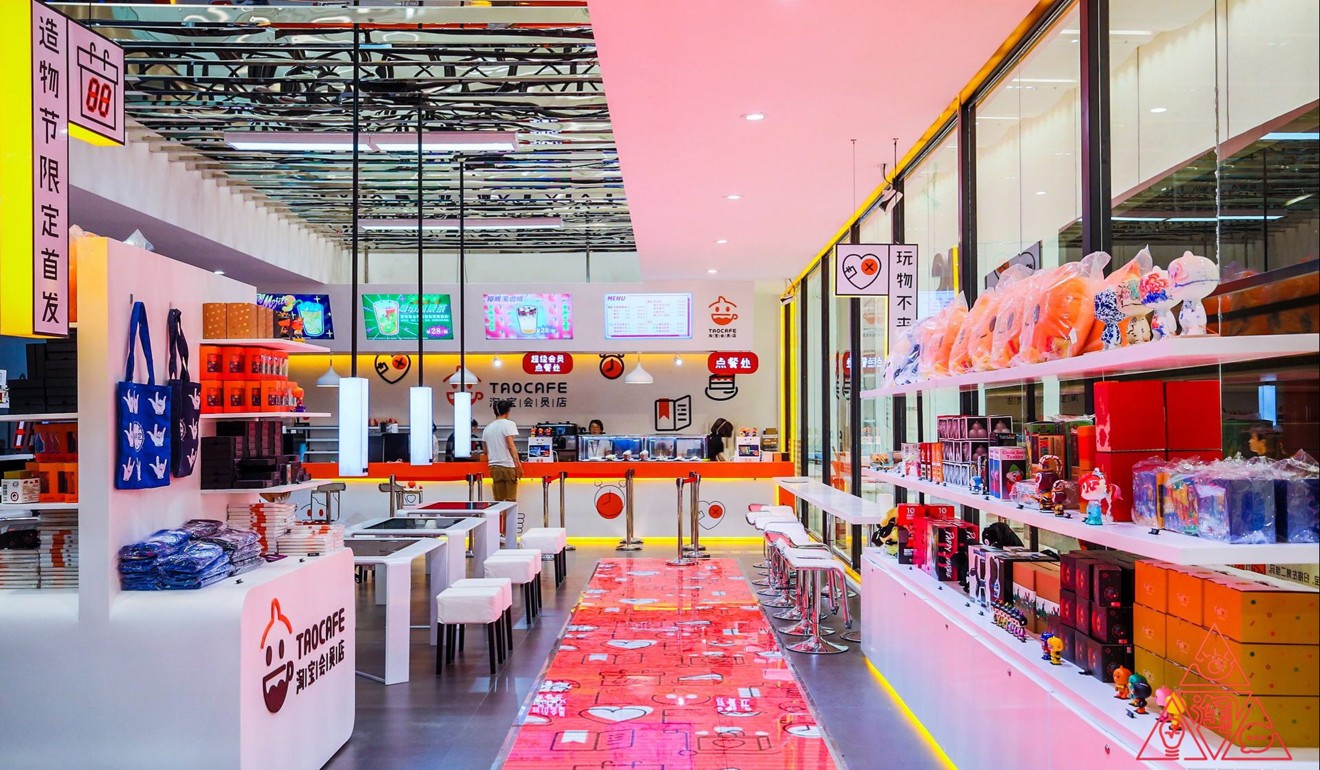 Earlier this month Alibaba unveiled its latest endeavour in new retail – the Hema grocery chain with a fully integrated online and offline experience. The chain, which already has 13 stores across China including in major cities like Beijing and Shanghai, allow customers to shop, eat in, and order groceries for delivery – all through their mobile phones.
"We believe the future of new retail will be a harmonious integration of online and offline and Hema is a prime example of this evolution that's taking place. Hema is a showcase of the new business opportunities that emerge from online-offline integration," said Alibaba Group chief executive Daniel Zhang Yong.
Despite enthusiasm from industry insiders, some analysts and investors question whether unmanned convenience stores are here to stay or are simply another fad.
There have been complaints from customers, who say such stores are neither smart nor convenient, due to tech glitches they have encountered. And BingboBox has halted its operations in Shanghai twice since June in order to find tune the service.
"The customer experience is key. Unmanned stores can only become a big thing when they can truly save customers' time and save labour cost. Generating more data and gaining better customer insights are also important for more retailers to adopt the unmanned model," said Wang Xiaofeng, senior analyst with Forrester Research.
This article appeared in the South China Morning Post print edition as: Mainland firms adopt unmanned stores concept