Lenovo
Get more with myNEWS
A personalised news feed of stories that matter to you
Learn more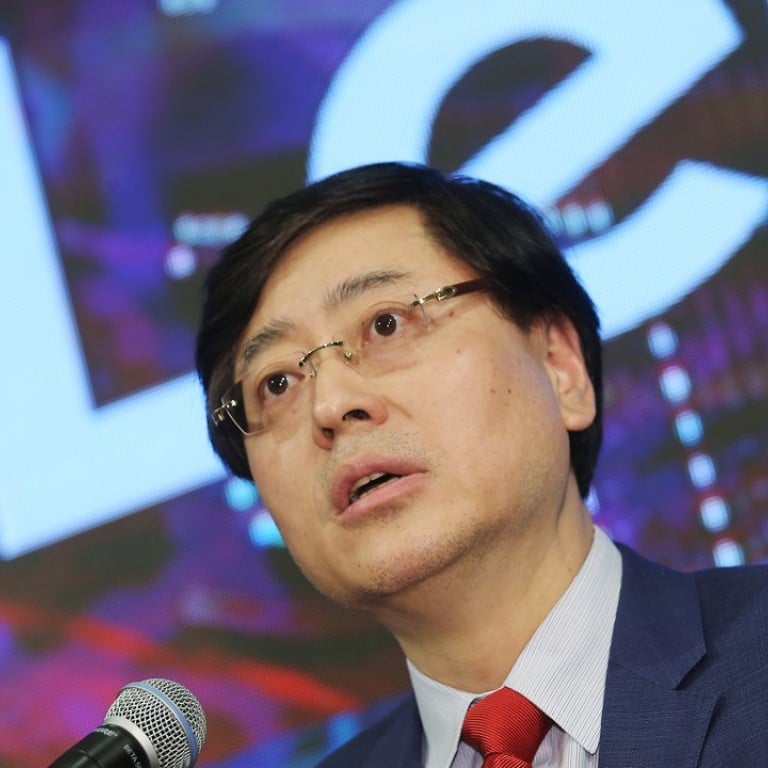 Lenovo stumbles in turnaround of smartphone business as it reports a quarterly net loss
The world's second-largest personal computer supplier recorded a US$289 million net loss for the quarter ended December
More than four years after making its biggest deal with the US$2.9 billion acquisition of Motorola Mobility, computer maker Lenovo Group is still struggling to revive its flagging smartphone business amid intense competition with other Chinese brands.
Lenovo may have reached a crossroads and could look to re-evaluate that business, which sells both Moto and Lenovo-brand smartphones, as profitability remains elusive.
Lenovo's mobile business was a sore spot in the company's results for the fiscal third quarter ended December 31, which it reported on Thursday. The world's second-largest personal computer supplier recorded a US$289 million net loss after booking a one-time write-off of US$400 million of deferred income tax assets during the quarter.
That compares with a US$98 million profit in the same period a year ago and a projected US$124.5 million profit based on the average of analysts' estimates compiled by Bloomberg.
The non-cash write-down stemmed from recent US tax reform legislation, which cut the US corporate tax rate to 21 per cent from 35 per cent.
Total revenue grew 6 per cent to US$12.9 billion, up from US$12.2 billion a year earlier and above a market forecast of US$12.5 billion.
Yang Yuanqing, the chairman and chief executive of Lenovo, said the company would miss its target of turning around the mobile business in the quarter to March, according to Reuters.
Lenovo's mobile business posted a 5 per cent year-on-year decrease in revenue to US$2.1 billion in the quarter to December, which accounted for 16 per cent of the company's total quarterly revenue.
The mobile business was expected to post revenue growth based on seasonal demand and efforts by Lenovo to push more mid-priced to high-end smartphone models, according to Daiwa Capital Markets analyst Steven Tseng in a recent report.
Wong Wai-ming, the chief financial officer at Lenovo, said on a media conference call on Thursday that the company has not considered a write-off of the mobile business even though it performed below expectations in the past quarter.
Efforts to revive the underperforming mobile business have been behind a series of restructurings at Lenovo. Last year, some 1,100 employees were laid off as part of initiatives to integrate Motorola and Lenovo's smartphone operations.
Lenovo, which operates in 160 countries, had also restructured its mobile operations in 2015, which included a US$327 million write-off of its smartphone inventories.
Still, Yang said on Thursday's conference call that Lenovo "remains committed to make this business profitable", citing strong demand for its smartphones in Latin America and wider distribution in the United States with the country's four largest mobile network operators.
Lenovo, however, has not kept pace with other major Chinese Android smartphone suppliers.
Huawei Technologies, Oppo and Xiaomi had a combined 26.1 per cent share of the worldwide smartphone market in the third quarter last year, just behind industry leaders Samsung Electronics and Apple, according to research firm IDC.
This article appeared in the South China Morning Post print edition as: Lenovo reports quarterly loss of US$289m, falters in smartphone revival