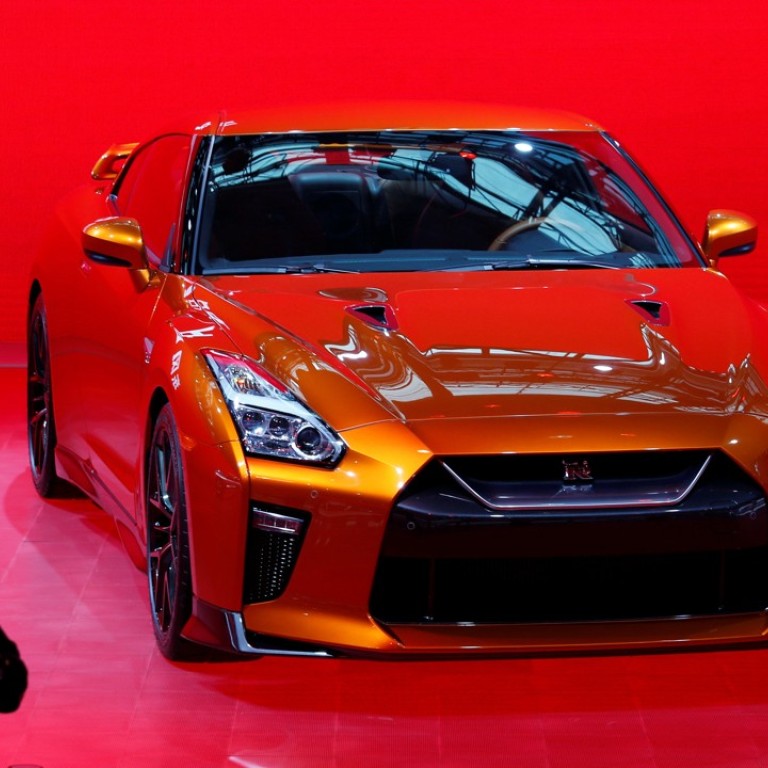 Japan's Nissan betting US$9.5 billion on China's growing eco-friendly car buyers
Half of the 40 new models planned for launch through 2022 will be full electric or hybrid models
Nissan Motor Co, the biggest-selling Japanese car brand in China, is betting heavily on environmentally-friendly mainland Chinese buyers with a plan to introduce more than 20 electric car models by 2022.
The ambitious plan will involve investment of 60 billion yuan (US$9.5 billion), making China the Japanese carmaker's biggest single market, the company said on Monday.
"We didn't know how the [electric vehicle] market would grow in China so therefore didn't capitalise much, but meanwhile local competitors' growth is much faster than our expectation," Jun Seki, president of Dongfeng Motor, a joint venture between Nissan and China's Dongfeng Group, told reporters.
Half of the 40 new models planned for launch through 2022 will be full electric or hybrid models, with "competitive" pricing, according to Seki.
Dedicated electric carmakers have emerged in China in recent years after the government began issuing EV manufacturing permits to companies outside the traditional car industry players.
Last year, a total of 777,000 new energy vehicles were sold in mainland China. Sales of fully electric and hybrid vehicles grew 82 per cent and 39 per cent respectively, according to China Association of Automobile Manufacturers.
The Nissan-Dongfeng joint venture expects EVs to account for 30 per cent of its sales by 2022. Infiniti, one of Nissan's luxury brands, will see one quarter of its output devoted to electric models by 2022 and 100 per cent by 2025.
Last year, Dongfeng Motor sold a record 1.52 million vehicles in China, compared with 1.59 million for Nissan in its top market of the US. Dongfeng Motor ranked No 3 in China after General Motors and Volkswagen, both of which sold about 4 million units each in 2017.
Nissan unveiled midterm goals to increase annual sales by about 1 million units in China over the next five years and to focus on so-called intelligent mobility, which involves the use of driver assistance systems and remote parking capability.
Dongfeng Motor plans to launch autonomous driving for single lane driving in China in 2019, and upgrade to multiple lane environments by 2021, while near fully automated ability will come around 2024 to 2025.
"Technically we are ready, but we still need government support," said Seki. "Intelligent mobility is key for growth."
Smart cars and EVs are seen as the future of mobility in China, with carmakers and other start-ups investing billions of dollars in the advanced technologies needed to make it happen.
This article appeared in the South China Morning Post print edition as: Nissan bets 60b yuan on China's drive for green cars