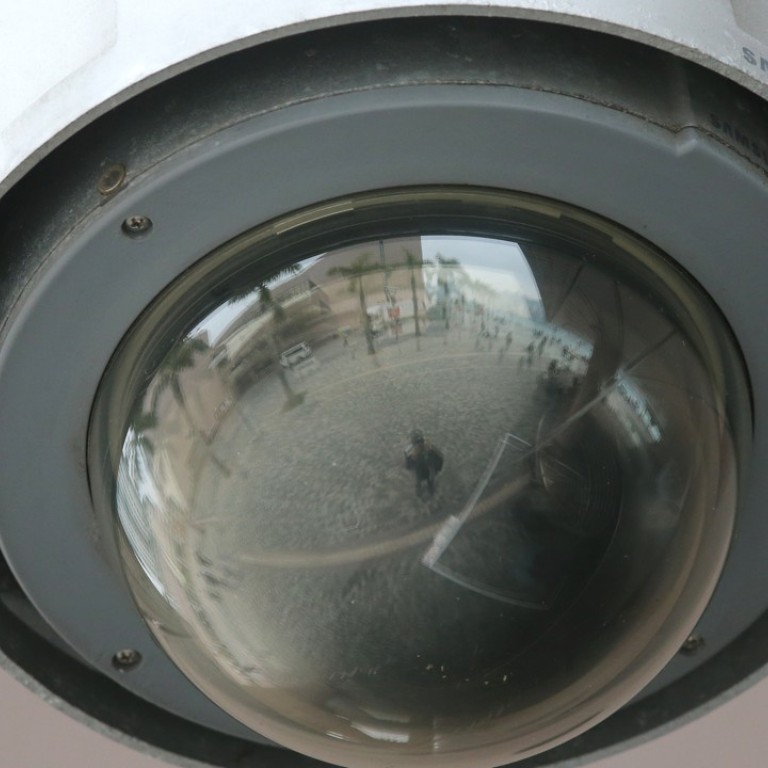 This Intel-backed China start-up is building 'brains' for self-driving cars, powering surveillance cams
Horizon Robotics founder Yu Kai is developing artificial intelligence chips that will be used in autonomous vehicles and power facial recognition 
If you have taken a ride on the Beijing subway or tried on a pair of shoes at a Belle boutique, there's a chance you have been monitored by surveillance cameras running facial recognition and 
artificial intelligence (AI)
algorithms developed by Horizon Robotics. 
Surveillance cameras powered by its AI chips have been deployed in some of the busiest subway stations in Beijing, with the ability to identify 200 different faces in real-time. Horizon's technology also enables Belle Holdings to track how many people enter its boutiques, their gender and age, and record how many people pick up a shoe and try it, and how many proceed to purchase the pair. The company is working with German luxury carmaker Audi and China's Chongqing Changan to develop autonomous vehicles. 
Founded in 2015 by Yu Kai, the Beijing-based start-up counts Intel Corp as an early investor. He is now pushing Horizon to develop AI chips to enable autonomous cars to "see". Unlike many competitors that are developing AI applications hosted on a network of remote servers, or cloud, Yu believes that embedded AI will carry the day because it is faster, less costly and consumes less power and bandwidth. 
"Our goal is to power more than 100 million smart cameras by 2020 and equip 30 million cars with our processors by 2025," Yu, 41, said in an interview in Beijing's tech hub Zhongguancun. "Chips are regarded as the holy grail for computing. But China has missed the game in the personal computer era. So when the era of AI comes, I think our chance to create chips and processors to power the brain of AI has arrived."
An AI wave is sweeping China's tech industry after the government identified it as a strategic sector to support. At the centre of that push is a national plan to build a 1 trillion yuan (US$152.5 billion) AI industry by 2030, and integral to that is developing home-grown companies able to produce enough processors to cut China's spending of more than US$200 billion on imported chips. 
As the world's largest market for semiconductors, China has so far failed to break the dominance of Intel and Qualcomm in making central processing units, which are brains of computers and smartphones.
A growing number of China chip start-ups, including Yu's Horizon, are emerging to challenge the incumbents.
Venture capitalists invested more than US$1.5 billion in chip start-ups globally last year, nearly double the investments made the year before, according to CB Insights, the research firm. Horizon is about to kick off a new round of fundraising targeting hundreds of millions of dollars in new funding, Yu said, taking advantage of investor interest in the sector.
"For us, the bubble in the industry is just like the foam on beer, it only makes the beer taste better," Yu said. "We don't need to work hard to educate investors the importance of AI chips to get funding, we can now simply focus on what we do the best".
Horizon is valued by investors at more than US$1 billion and aims to build itself into the "Intel in AI era" by developing processors that allow manufacturers to embed AI into many types of devices. 
A former executive at Baidu, Yu set up the Chinese search-engine giant's "deep learning" research institute in Silicon Valley and Beijing in 2013 and later, the company's autonomous driving unit. Yu also helped recruit Andrew Ng, the scientist behind Google Brain, to Baidu in 2014.
The start-up counts venture capital firms such as Morningside Venture Capital, Hillhouse Capital, Sequoia Capital among its investors and is on track to mass produce chips that enable cars to fully drive themselves under most circumstances. 
Li Jingwang, an analyst at Beijing-based market consultancy IT Juzi, said chips embedded with AI are critical for applications in which making speedy decisions is a high requirement.
"For drones or autonomous cars, a difference of even several milliseconds [in decision-making] could be fatal," said Li. "A built-in AI solution is very important because these applications cannot afford to take time in processing all the relevant data to a cloud-based AI platform. What if the internet is slow?"
The near-term goal for Horizon, Yu said, is to develop chips that not only enable devices like cars to see its surroundings, but to also make decisions based on what they see. 
Cars and smart cameras are the markets that hold the most commercial potential for Horizon, according to Yu, who is a member of a panel of experts convened by China's science and technology ministry on AI strategic planning.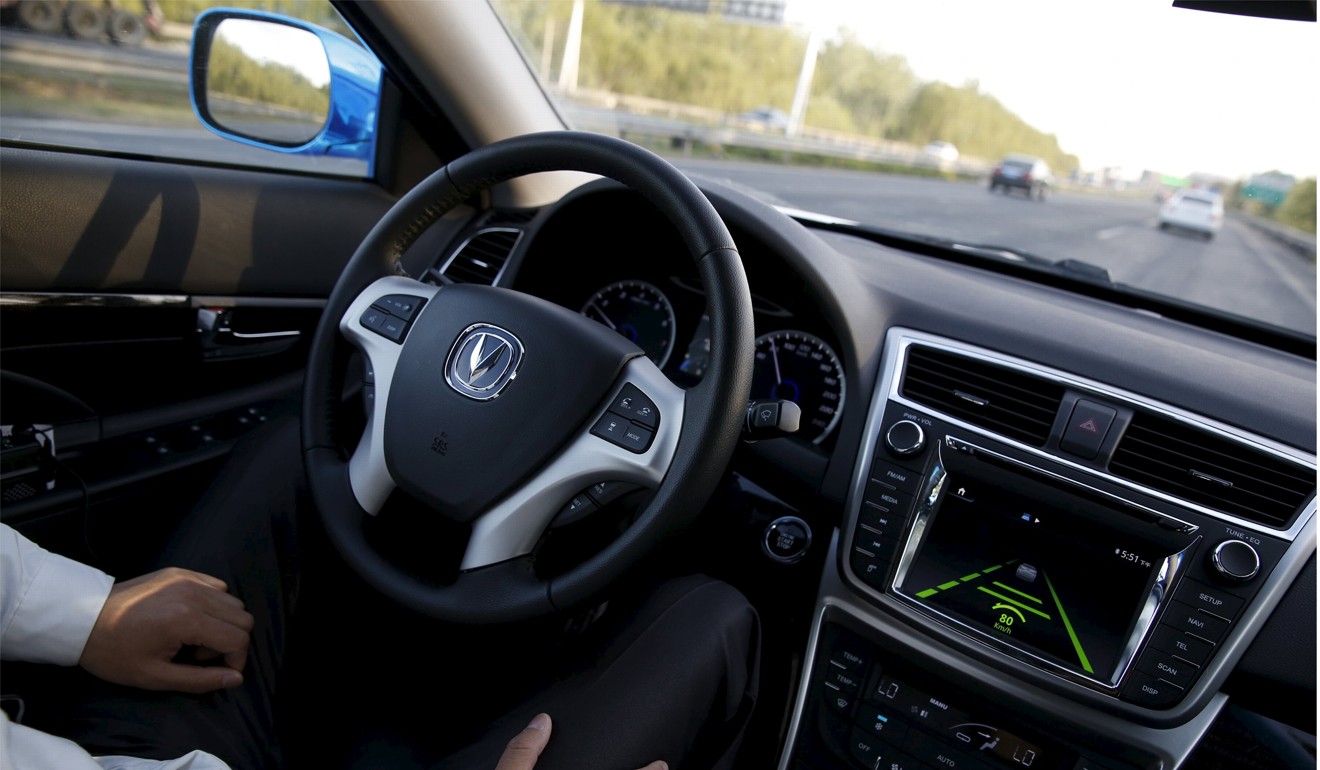 In a recent demonstration by Horizon, an SUV equipped with its so-called BPU (short for brain processing unit) chips are able to correctly identify cars, pedestrians, traffic signs, and other types of targets in real-time within a 200-metre radius using only one camera. That is in contrast to many car makers and tech companies that are developing laser-based systems that send out infrared pulses to build a 3D map of the surroundings. 
Horizon's chips cost 10 times cheaper than the equivalent laser-based system, Yu said.
Yu argues that most AI services are currently dependent on the cloud to answer even simple questions, citing smart assistants like Amazon's Alexa and Apple's Siri. The devices are there to just capture images and voices and pass all the data to the cloud, leading to high power consumption, high bandwidth costs and cloud storage, he said. 
"With our chips, which are already embedded with AI capacity, the devices can process what they see where they are, no need to send all the data back and wait for a result," he said. 
Since starting his own company, Yu's normal work day stretches 15 hours, every day, and he has spent half of last year on the road, logging in 230,000 kilometres (143,000 miles) in the air, or enough to circle the earth six times. He visits his other research base in Nanjing, and travels to meet with car makers and attends auto shows.
"I'm much busier now compared with my time at Baidu," he said. "But I'm doing something I'm passionate about so, no, there's no regret."
This article appeared in the South China Morning Post print edition as: Horizon pushes for A.I. chips to power driverless carsHorizon in AI push for driverless vehicles