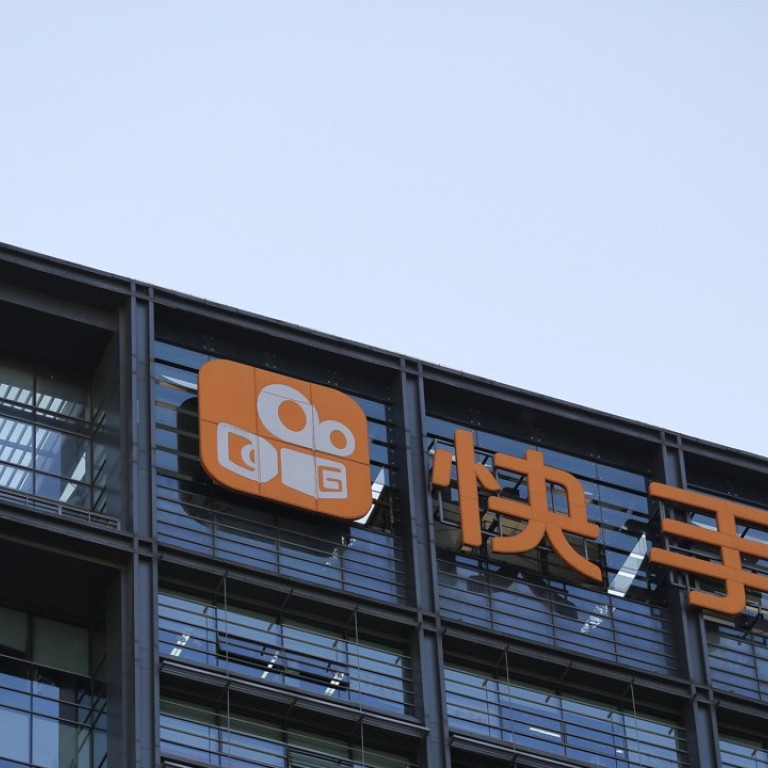 Tencent-backed video app Kuaishou in overseas push amid increased China scrutiny
Kuaishou app ranked No 1 in App Stores in Russia and Belarus in late April and recently became the most downloaded app in a day in South Korea, App Annie Data shows.
A major Chinese social video site, known for clips of stunts and pranks by users in small Chinese towns along the lines of those featured in US reality television show Jackass, has gained a new legion of fans in overseas markets. 
Beijing-based Kuaishou, a video-sharing and live-streaming platform backed by Chinese internet giant Tencent Holdings, has recently gone from a relative unknown to a rock star in overseas markets, climbing to the top of Apple's App Stores in eight countries outside mainland China by number of downloads since mid-March.
It became the most downloaded app among iPhone users in Vietnam on March 15, before achieving the same feat in Indonesia, Ukraine, Turkey and Taiwan, according to data from analytics company App Annie. The app then topped the rankings in App Stores in Russia and Belarus in late April and became the most downloaded app in South Korea on May 1, App Annie Data shows. 
Kuaishou said in an e-mailed reply to questions on Wednesday that it has started to test the water in markets outside China since August 2017, prioritising countries along the route of the country's "One Belt, One Road" initiative. It said it has more than 10 million daily active users from overseas markets. "We want to provide users with a social platform that not only records their daily lives but also gives them a chance to perform,"said the company. For example, Russian people are very good at singing and dancing, which makes them ideal Kuaishou users, it said.
Kuaishou's increased overseas expansion comes amid greater scrutiny by Chinese authorities of content posted on social media and online video platforms, such as Kuaishou and Beijing Bytedance Technology. In mid-April, Kuaishou was ordered by China's State Administration of Press, Publication, Radio, Film and Television to remove content that was "vulgar, violent, gory, pornographic and harmful" from its sites, and was banned from letting new users register until checks of content posted by existing users were completed.
Ma Shicong, an analyst with the Beijing-based internet consultancy Analysys International, said the cut-throat competition in China's online video industry and the slower growth of mobile internet has encouraged app-developers to tap overseas markets. "There's only one billion mobile internet users in China, that's the ceiling, so these companies need to go overseas for growth and be more careful that posted content is in line with the culture and social values of those markets," said Ma.

Chinese live-streaming app Kuaishou cracks down on teenage mum videos following state media criticism
Kuaishou previously said it plans to more than double its review team to 5,000 people to better police online content. The social video platform says it has 120 million daily active users users who spend an average of an hour per day on the app, which features zany stunts of people eating sharp objects and playing around with fireworks. And the app, which translates into English as "quick hand", has a bigger following among young users in smaller Chinese towns and villages rather than the affluent urban elite. 
According to an April report from Questmobile, more than 88 million people among Kuaishou's active users can be described as "typical small town youth", who live in China's tier three and tier four cites, aged between 18 and 28. However, this group is seen as the new powerhouse of China's internet economy, as the slower pace of life and smaller financial burdens enables them to spend more time and money on smartphones and online activity.