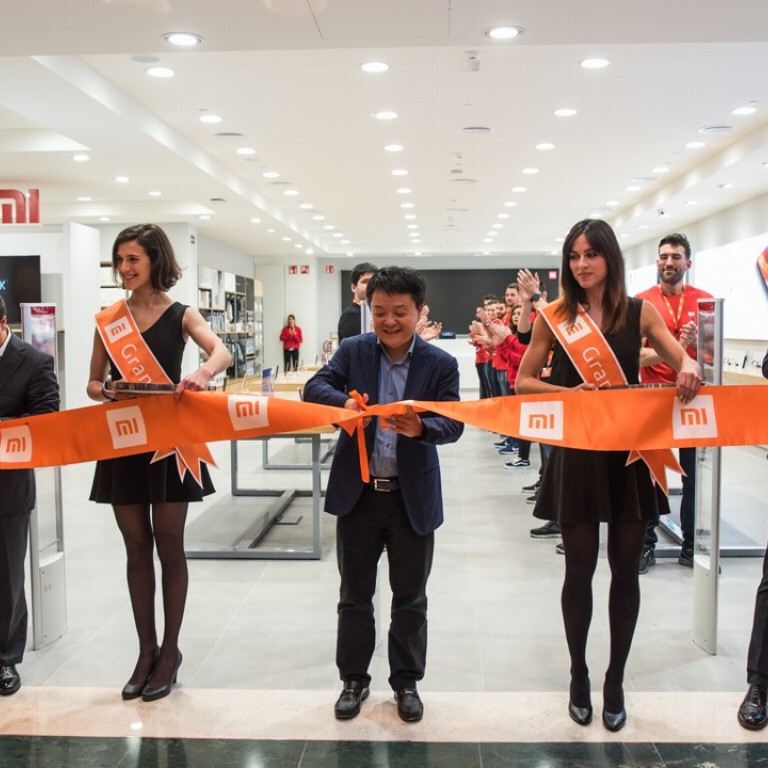 China's Xiaomi expands into France and Italy, bucking slow smartphone growth in region
Chinese smartphone maker Xiaomi Corp, which is planning to raise US$10 billion in a Hong Kong public listing this summer, said it launched sales in France on Tuesday and will enter the Italian market two days from now, furthering its reach into western Europe which has seen a slowdown in handset shipments this year.
In France Xiaomi will sell products through its first Mi Store in Paris, via its own e-commerce platform mi.com, and on other online and offline platforms including Amazon and Cdiscount. To date the company has established a presence in 74 markets around the world.
The Beijing-based smartphone brand has established agreements with telecoms carriers in France, including Orange, SFR, Bouygues and Free.
Smartphone shipments in western Europe slowed in the first quarter, declining 13.9 per cent year on year compared to a 6.3 per cent drop for all of Europe, according to market research firm Canalys. The French market saw one of the biggest declines, with shipments down 23.2 per cent in the quarter over the same period a year ago.
However,
Xiaomi and fellow Chinese smartphone brand Huawei Technologies bucked the trend to post solid growth in Europe in the first quarter, boosting shipments by more than 999 per cent and 38.6 per cent respectively, while leading brands Samsung and Apple saw 15.4 per cent and 5.4 per cent declines respectively.
Six months ago Xiaomi entered Spain, its first stop in western Europe, reaching No 3 spot in that country in the first quarter. In the same period Xiaomi was ranked No 1 smartphone vendor in India, accounting for about 30 per cent of the market, and was the second largest smartphone maker in Indonesia.