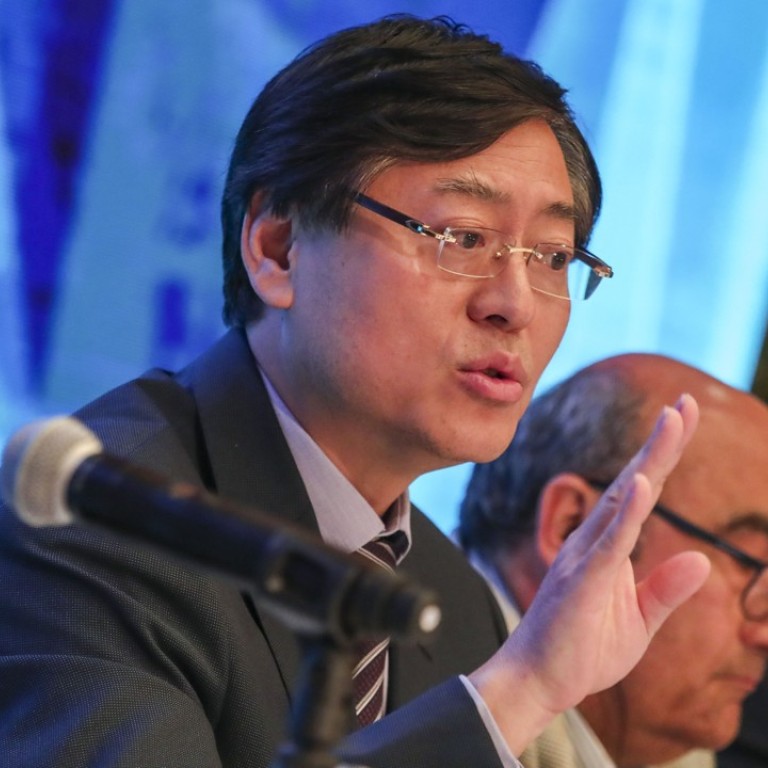 Lenovo launches flagship smartphones below US$200 for a turnaround destiny in China
Lenovo Group, the PC giant and phone minnow, has launched a new series of low-priced smartphones to lead the sales revival in its home market, the world's largest and most competitive for intelligent mobile devices.
The Z5 model, which is priced from 1,299 yuan (US$200) to 1,799 yuan based on variants in memory size and storage capacity, comes in at the low end compared with the flagship model of Huawei Technologies, which sells at up to 5,000 yuan.
Tuesday's launch in the Chinese capital city marked Lenovo's homecoming, during a year dubbed the "rebirth" of its smartphone brand, as the company that successfully invigorated the Thinkpad laptop finds a niche for its devices amid competing model by Huawei, Oppo, Vivo and Xiaomi.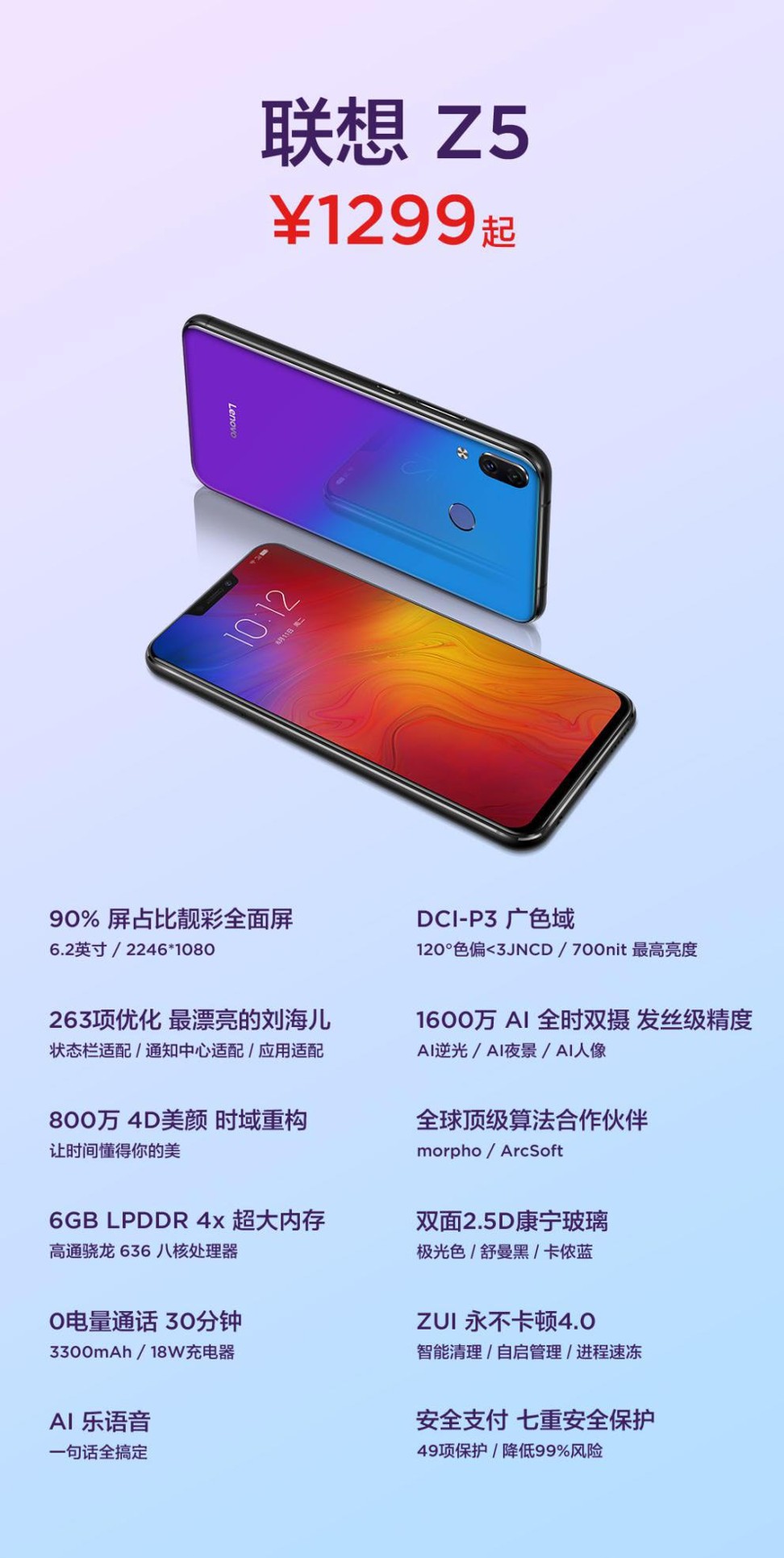 "It is a very challenging market and we are not even sure whether we can survive or not … But we are determined to reshuffle Lenovo's smartphones into a national brand, to provide most affordable and good to use to the consumers," said Chang Cheng, Lenovo's smartphone segment chief in China. Lenovo announced last month that it would combine its Personal Computer and Smart Devices Group unit with its Mobile Business Group, in what the company calls its Intelligent Devices Group (IDG) to spur sales across the full spectrum of smart devices.
The Chinese company had been trying to revive its flagging smartphone business amid intense competition, four years after buying Motorola Mobility for US$2.9 billion, its biggest acquisition.
The refocus on China comes at a time when the market is already saturated with some of the planet's most advanced and competitively priced devices, which have even eaten into the premium ends of the market traditionally enjoyed by Apple and Samsung.
Smartphone shipments in China fell below 100 million units in the first quarter of 2018, the first decline in 17 quarters, according to IDC's data last month.
Despite its leading position in global PC sales, Lenovo remains a small smartphone brand both at home and abroad, shipping 8.1 million handsets in the first quarter in the eighth position globally. Its market share shrank to 2.4 per cent in the first quarter, down from 3.1 per cent last year, according to Counterpoint's global smartphone sales ranking released in May.
In China, local smartphone vendors sold 360 million smartphone last year, accounting for 87 per cent of overall sales, with Lenovo at 10th place, selling a total of 1.79 million phones in China, according to another research agency GFK.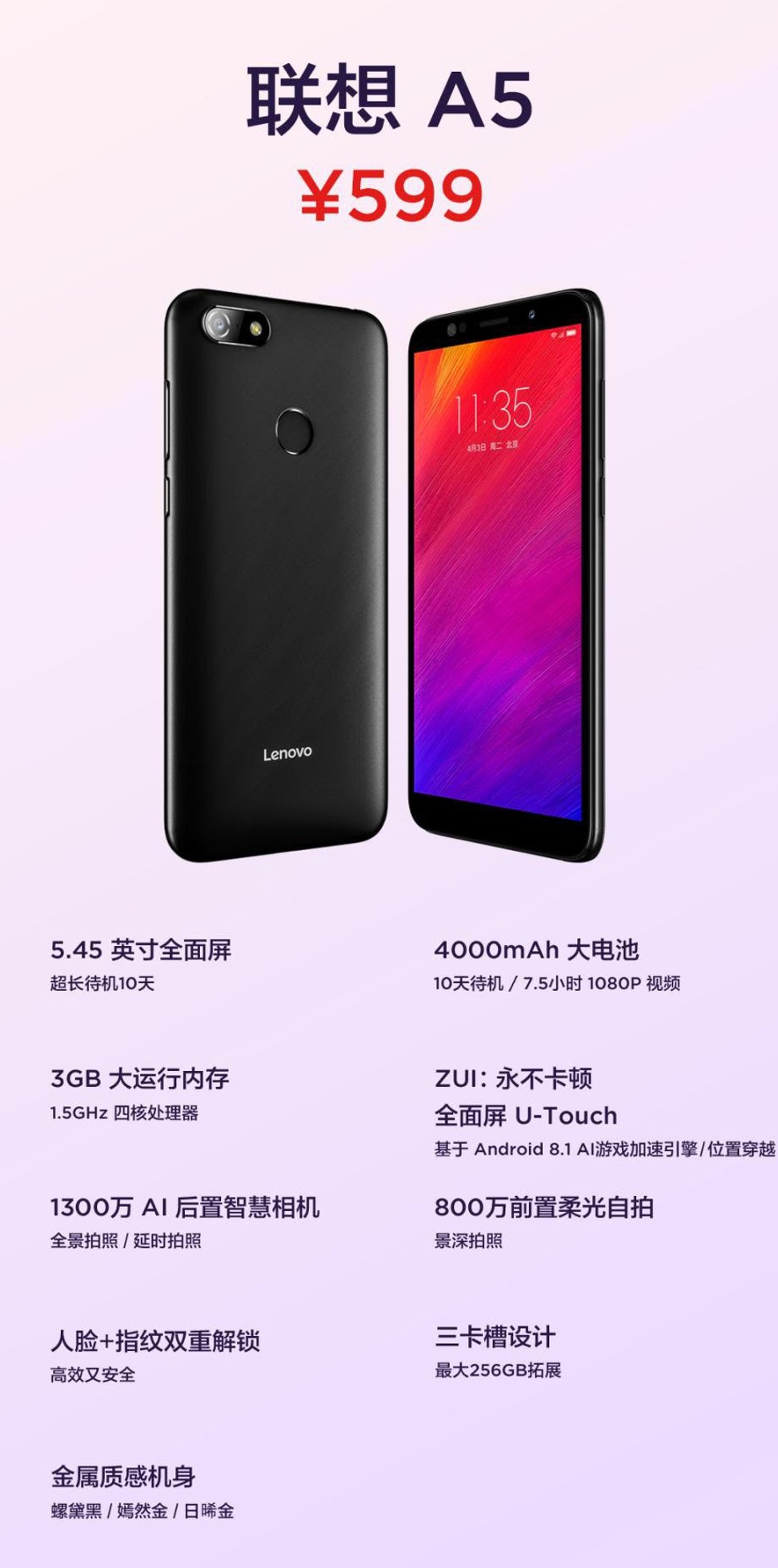 Apart from its flagship Z5 models, Lenovo on Tuesday also launched two budget phones, the Lenovo A5 and K5 Note, priced at 599 yuan and 799 yuan, respectively. The two budget phones are also priced cheaper than similar handsets offered by other Chinese brands.
Lenovo's smartphone segment will also take advantage of its vast PC sales channels and resources, according to Chang. The company has initiated a "blind sale" on JD.com, which has drawn nearly 40,000 reservations for the Z5 handsets from consumers by noon of Tuesday, even before the official launch of the product.