LGBTQ
Get more with myNEWS
A personalised news feed of stories that matter to you
Learn more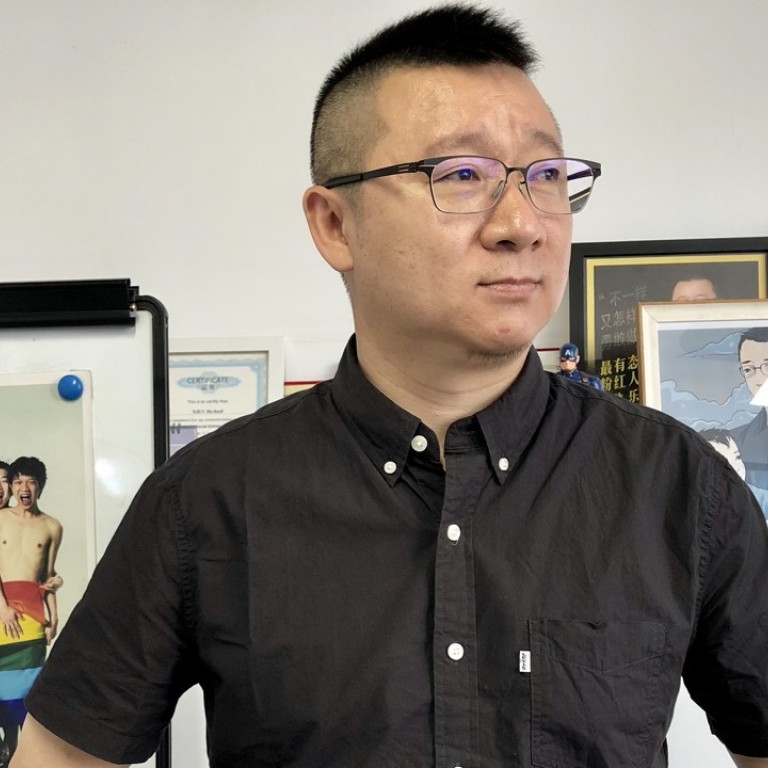 Meet the ex-cop behind China's largest Grindr-style gay dating app
The founder and chief executive of Blued is working to make the China based-app a global business empire by providing gay men an array of services, from social networking and health care to surrogacy consulting and e-commerce
In 1998, young police officer Ma Baoli desperately wanted to find love, but didn't know how.
It was not because of China's gender imbalance, where there are more men than women. Ma was gay and kept it a secret because in China at that time, most people, even the criminal psychology teachers at the police academy, classified homosexuality as a mental disorder.
Worried over whether he was indeed sick, Ma turned to the brand new technology of the time – the internet – hoping to find someone just like him to talk to.
"After a long and difficult search, I finally found one web-based chat room for gays with only one person that appeared online," he said.
"I was just about to start chatting when the guy logged off. I waited and waited but he didn't come back online. That was the moment I felt extremely depressed and lonely."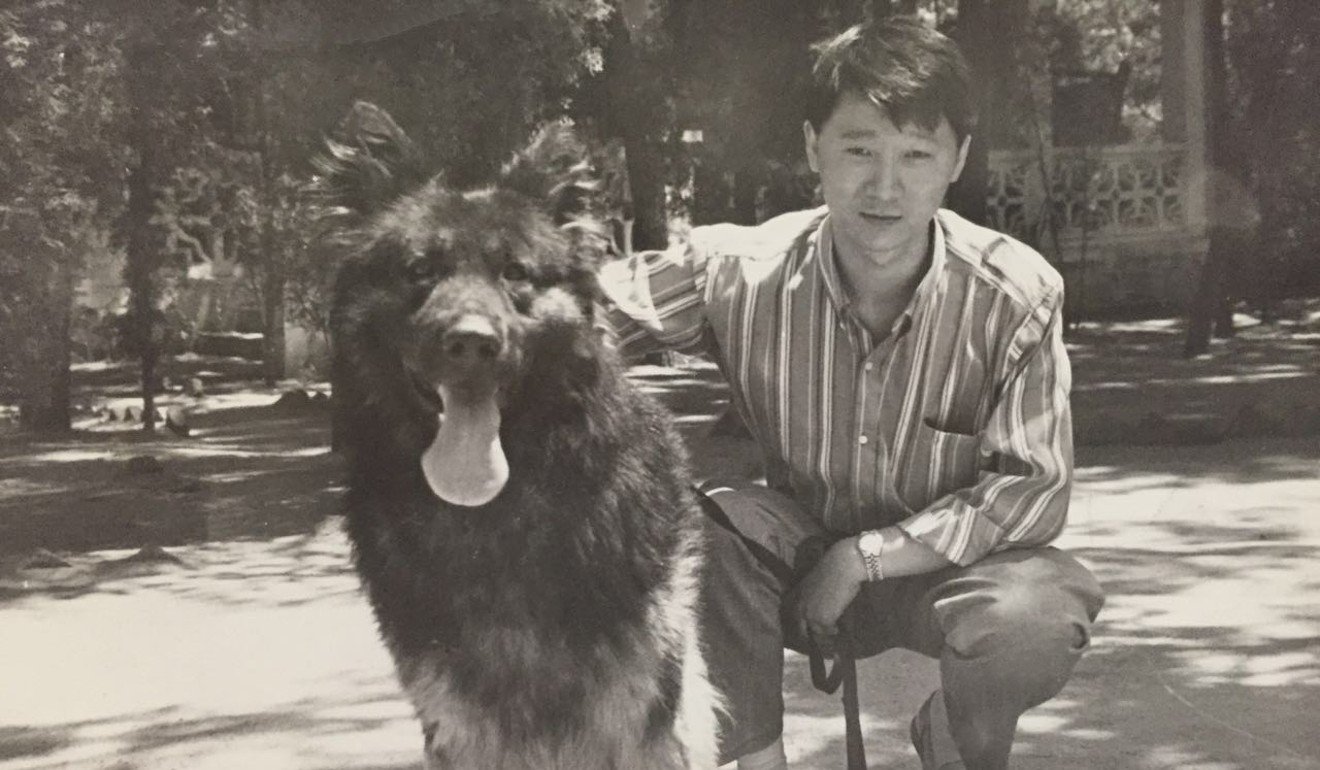 The frustration of not being able to connect to other gay men motivated Ma to start one of the country's earliest social networking sites for gay people, and eventually led to the creation of Blued, now China's most widely used gay dating app with 40 million registered users – which the company claims is bigger than its US counterpart Grindr.
The location-based app, launched in late 2012 in Beijing, earlier this year raised US$100 million in a Series D funding round led by Hong Kong-based CDH Investments. Since then investors have been urging Ma to raise more money for the start-up, which is likely to result in another funding round within the year.
However, Ma says financial success has never been his top priority or the motivation to further expand his gay social network. In China, where same-sex relationships are still in a grey area legally speaking, a service like Blued helps improve the lives of gay people because social interaction is the fundamental need of this group, according to Ma.
"I see our business as a public welfare project. It offers a space for people like me. Without [Blued], it would be difficult for gays to find friends, let alone be able to feel close to being part of the mainstream of society," the 41-year-old said in a recent interview in Beijing.
While the global LGBT community celebrates Pride Month in June, homosexuality is still a sensitive topic in China, even in the country's more open cyberspace where non-traditional views can still be expressed. In mid-April, Sina Weibo – the Chinese equivalent to Twitter – banned gay content as part of a "clean-up" targeting videos, images and cartoons featuring pornography and violence. The social networking giant later
reversed the ban after a public outcry online
.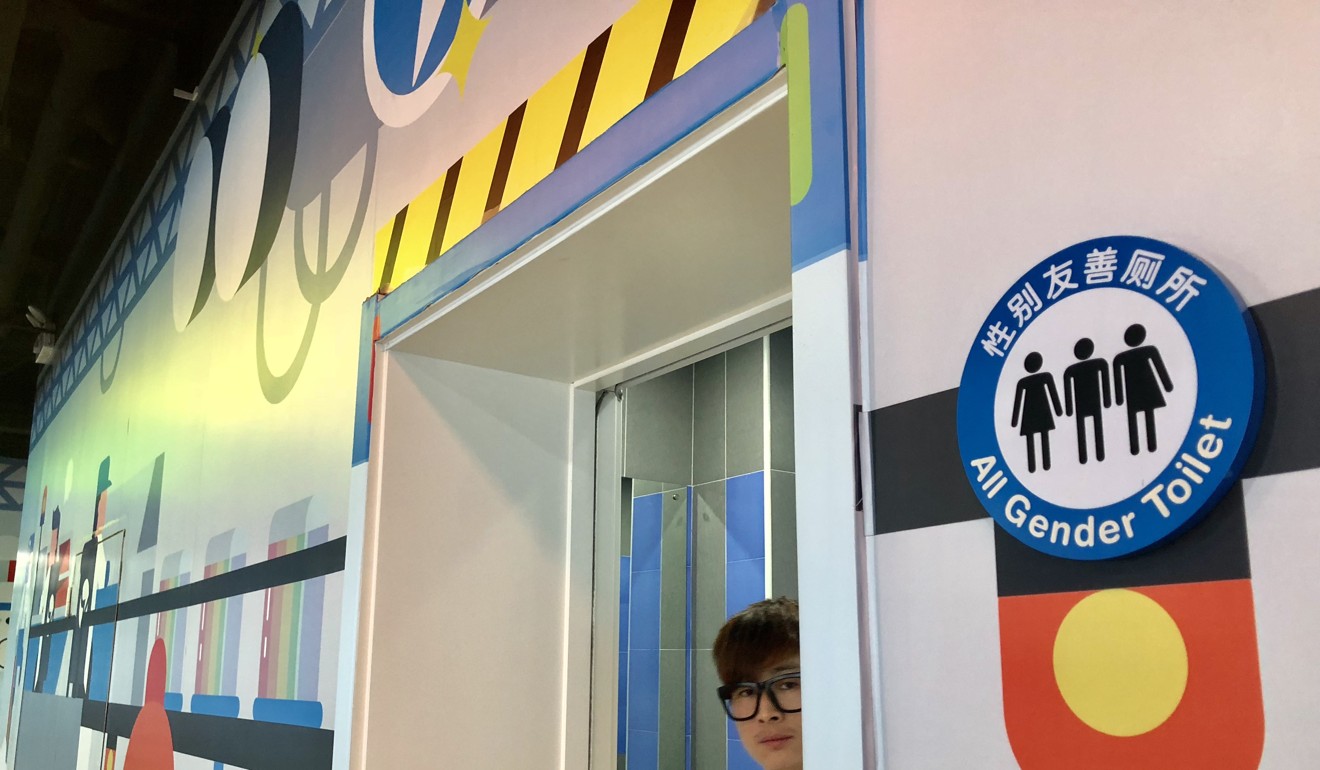 While the Weibo incident highlighted intolerance towards the gay community in China, Ma – who has seen much worse in his youth – sees the bright side of the incident: People's Daily, the official paper of China's ruling Communist Party, ran its first ever opinion editorial on homosexuality.
"There should be a consensus around respecting other people's sexual orientation," the editorial said, adding that comparing homosexuality to pornography and violence, and regarding it as "abnormal", would not be accepted by the public.
Growing up in a traditional family in the coastal city Beidaihe, about three hours drive from Beijing, Ma realised he was different when he was a 16-year-old cadet at a local police academy.
"We were taught at school that being gay was a kind of sexual abnormality. So I kept my sexual orientation to myself," he said.
After graduation in around 2000, he lived a double life. By day, he was a married police officer with a promising civil service career that made his parents proud.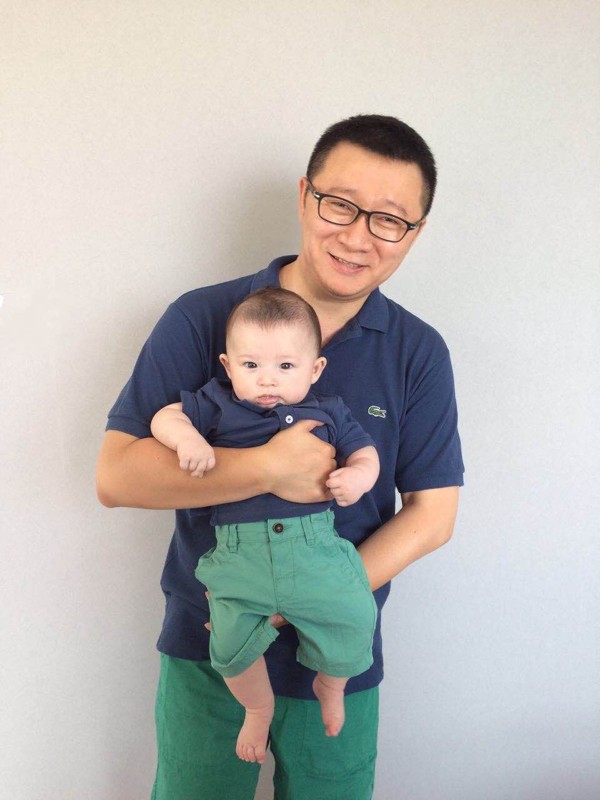 By night, he ran an online forum called Danlan.com, which offered gay people the opportunity to express their frustration at a time when most people believed they were, in Ma's words, "freaks with moral flaws". Ma posted under the pen name of Geng Le, which is still the name he is more widely known as even today, even using it on his Blued business cards.
He felt depressed about living such a secretive life for many years until his police colleagues accidentally found out about the website in 2012. This "coming out" ended his civil service career. Ma was forced to resign and he said it created "an earthquake" within his family, with his wife divorcing him and his parents devastated. There was no turning back, so Ma decided to move to Beijing to fully focus on his business venture.
From the very beginning of his new life as CEO of a start-up, Ma understood the importance of working with all kinds of government organisations to help their efforts on educating the gay community about sexually transmitted diseases and reducing the risk of HIV. Ma's efforts with the government culminated in an opportunity to meet Premier Li Keqiang in 2012. A photo of Li shaking hands with Ma hangs in the latter's office in Blued's Beijing headquarters, where a team of 300 people work to expand its services from dating to online entertainment such as live-streaming, and even consulting services to help Chinese gay couples to have children via overseas surrogates.
In one meeting room named after the gay-themed movie Brokeback Mountain, his employees meet business partners to discuss how to better improve health-related education and services for gay people. In another corner of the office, other employees monitor uploaded videos from live-streaming hosts to make sure their "ecosystem is healthy".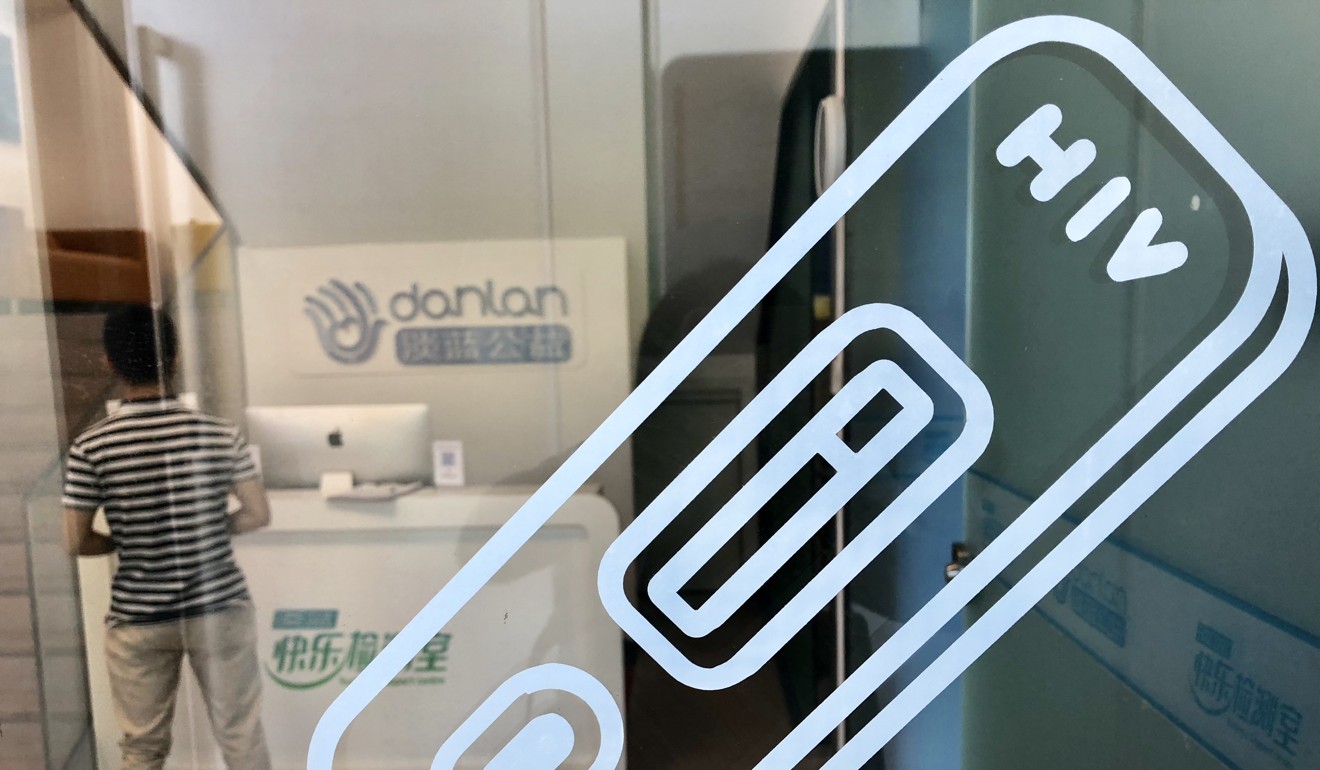 Ma, who was personally involved in many events that advocated gay rights when he was younger, said that after heading an organisation that has millions of users, hundreds of employees and plenty of venture capital money, he has begun to adjust the company's strategy. "We have started to get closer to culture-related issues but stay away from advocating rights," he said, adding that the US model of advocating and protesting doesn't work in China.
Ma hopes to better serve the gay community in other ways by expanding his business into new fields, such as e-commerce, insurance and finance.
The company, which is eyeing an IPO in the US within three years, is also working on expanding to markets outside China, mainly in Southeast Asia, since turning a profit in its home market last year.
To equip himself with business skills and resources to better compete in China's highly competitive tech industry, Ma himself went through fierce competition earlier this year to qualify as a student of Hupan University, a high-profile school for entrepreneurs established by Jack Ma Yun, founder of Chinese e-commerce giant Alibaba Group Holding, which is the parent company of the South China Morning Post.
To get into the course, all candidates had to give a speech on the topic "how the world has been changed because of you".
Ma ended his speech by saying; "I think because of me, my hundreds of colleagues and millions of users, the world will be more colourful, diversified and comprehensive, filled with rainbow colours".