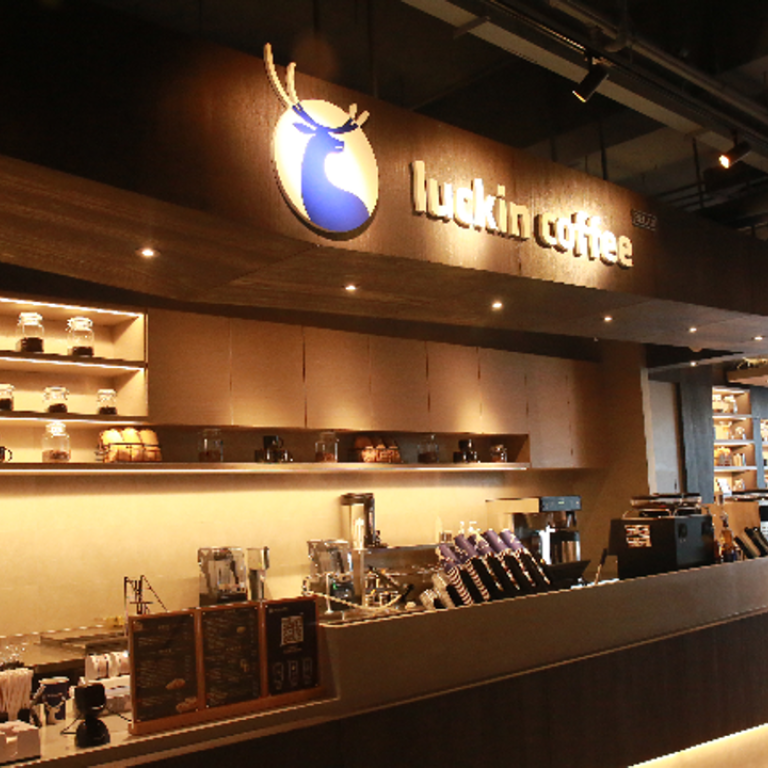 Coffee start-up Luckin is China's latest unicorn after first funding round
Chinese coffee start-up Luckin has become the latest member of the unicorn club with a reported US$200 million to US$300 million Series A funding round that values the company at over US$1 billion, according to mainland tech news site 36kr.com, citing people with knowledge of the matter.
A spokesperson for Luckin said the company had no comment on the report, but last month its top executive indicated that early stage funding was in the works.
"Our initial [funding] investment will likely exceed one billion yuan (US$156 million)," Jenny Qian Zhiya, chief executive of Luckin Coffee, said in a press briefing in Beijing last month. "We have plenty of cash," she added, declining to specify exactly how much.
Beijing-based Luckin Coffee, seen as an up-and-coming challenger to Starbucks in China, is banking on the "new retail" model to achieve success.
Starbucks is currently China's dominant coffee provider with a market share of about 58.6 per cent, according to Euromonitor International. It also estimated the coffee shop market in China was worth over US$4.5 billion last year.

With five million cups sold in the four months since its founding, Luckin Coffee has adopted an on-demand service model and heavy subsidies for its roll-out in China.
Qian, the former chief operating officer of China's car rental giant CAR Inc and its ride-hailing affiliate UCAR, founded Luckin with a "soft launch" in Beijing and Shanghai at the start of the year, offering American-style coffee and a range of bakery items.
Of the 525 stores opened so far, 231 or 44 per cent operate like "takeaway kitchens", according to the company, where coffee is delivered mainly by courier – with a free drink if the order doesn't arrive within half an hour.
Luckin has stores in 13 cities serving 1.3 million customers, says the company. It outsources deliveries to SF Express, one of China's largest logistics service providers.
Qian is adamant the company will not just be a "coffee delivery brand". "We hope to achieve full coverage of targeted areas with delivery kitchens in the first instance, so customers can order our coffee," she said, adding that the takeaway kitchens will only comprise 15 per cent of its network, with sit-down cafes making up the rest.
Qian said an attractive new retail model should "combine online with offline" where customers have the choice of enjoying their coffee at a cafe, purchasing via an app for later pickup, or placing direct delivery orders. "New retail" was a term coined by Alibaba Group founder Jack Ma. Alibaba is owner of the South China Morning Post.

With a large latte priced at 24 yuan (US$3.70), about 20 per cent cheaper than what it costs at a local Starbucks, Luckin is very competitive on price. It is also offering "unlimited" specials including "buy two, get one free" and "buy five, get five free".
Seattle-based Starbucks said in May that it plans to build about 3,000 new stores in mainland China by 2022, double its current number of 3,300 stores.
Additional reporting by Sarah Dai
This article appeared in the South China Morning Post print edition as: Mainland start-up Luckin coffee joins unicorn club