Tencent
Get more with myNEWS
A personalised news feed of stories that matter to you
Learn more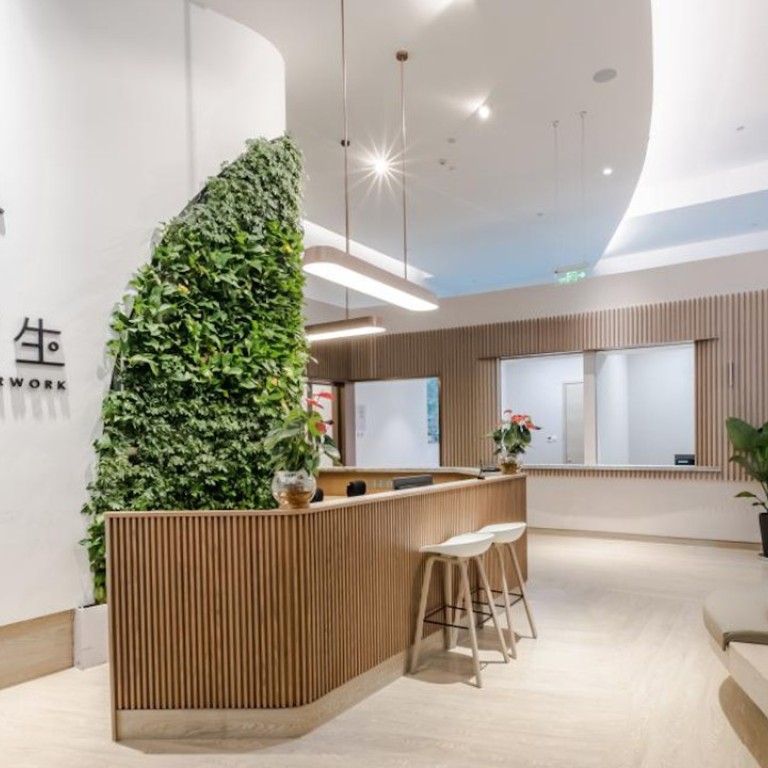 Tencent to merge Doctorwork with Trusted Doctors to build its online and offline medical network in China
Tencent Doctorwork has been developing its AI and big data capabilities in partnership with hospitals and clinics across the country
Tencent Doctorwork, a medical unit of China internet giant Tencent Holdings, is merging with Shanghai-based network start-up Trusted Doctors, to create a bigger private health care network that offers an ecosystem of both online and offline services in a country where gaining access to medical care can be difficult.
The newly formed venture, Tencent Trusted Doctors, will have 33 clinics in eight cities in China and become the biggest private medical care network, according to an internal letter sent by Trusted Doctor CEO Martin Shen to employees and confirmed by the company.
Tencent Trusted Doctors will be led by Tencent Doctorwork founder Wang Renrui as CEO, and Trusted Doctor's Shen will be president of the new group, although both units will continue to operate under their existing names for the time being, according to a statement from Trusted Doctors on Thursday.
Trusted Doctors, launched in 2014, is a professional platform for over 430,000 registered doctors in China and had planned to expand its network to 31 clinics and 10 surgery centres by the end of 2018. Tencent Doctorwork, a joint venture established by Tencent, GAW capital, Medlinker, and Sequoia Capital China in 2016, is one of many Tencent-backed medical services ventures, with online management systems and 23 bricks-and-mortar clinics across the country.
Tencent did not immediately respond to a request for comment.
China's primary care system is often underused due to an uneven distribution of resources and lack of quality general practitioners, leaving hospitals to bear the brunt of treating patients. China also suffers a shortage of doctors relative to many countries – the OECD average is 3.19 doctors for every 1,000 people, whereas China only has 2.22 doctors per 1,000.

Technology companies have spotted an opportunity to help bridge the gap, and Tencent Doctorwork is developing its artificial intelligence (AI) and big data capabilities in partnership with hospitals and clinics across the country.
China's leading search engine Baidu has moved to open source AI technologies that can help pathologists detect breast cancer, while Alibaba Group, China's No 1 e-commerce company and owner of the South China Morning Post, has announced tie-ups with hospitals for smart diagnosis platforms. In October Alibaba Health launched its first AI medical lab in cooperation with affiliate hospitals of Zhejiang University and Xinhua Hospital. It has also announced a blockchain-enabled public platform to serve as a secure data sharing network for hospitals.

"Tencent has done a lot of thinking and exploration on how to improve the quality and accessibility of the entire medical industry through internet technologies and platforms, to make medical services more equal, popularised and convenient," Mu Yifei, executive director of Tencent Investment said in an announcement released by Trusted Doctors on Thursday.
Tencent recently announced a partnership with New York medical content platform WebMD last week, in which Tencent will introduce WebMD content to Tencent's social media platforms to help fill the gap for more reliable sources of online medical information in China.
Tencent has also made a string of investments in Chinese health tech players in recent years, including a 2014 investment in Hangzhou-based DXY, a medical information platform similar to WebMD. Another investee company WeDoctor Group, a Hangzhou-based online health care services firm valued at US$5.5 billion, is currently seeking an IPO in Hong Kong.
The company also launched its first AI-driven medical product Miying in 2017, which is used for speedy endoscopic examinations and disease and cancer detection in more than 100 hospitals across China.
"The application of technology will contribute to more balanced development of medical resources and service capabilities," said Tencent CEO Pony Ma at China's Two Sessions 2018 policy meeting in March. Technologies including AI, augmented reality, virtual reality and live streaming could be tested out in the less developed areas of the country to compensate for shortages of medical resources, he said.
China has the fastest-growing health care market among the world's major economies, which is projected to grow at 12 per cent annually to reach US$1 trillion by 2020, and US$2.3 trillion by 2030 according to a 2017 report by McKinsey & Company.