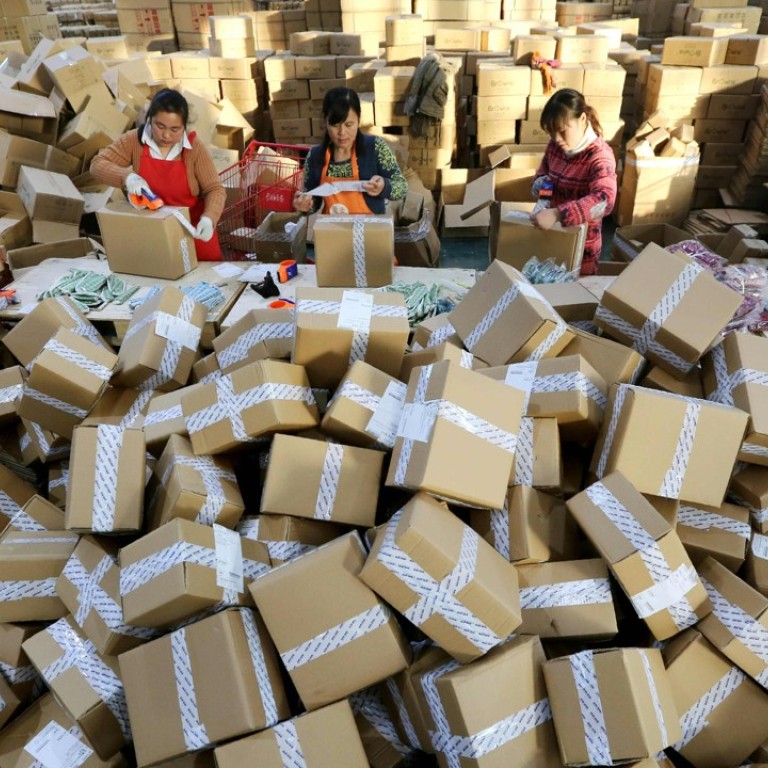 JD.com posted first quarterly profit since its Nasdaq listing
The e-commerce player recorded a net profit of 239 million yuan in the quarter ended March, boosted by strong consumption in China and its partnership with Wal-Mart
JD.com Inc, China's second-largest e-commerce player is focused on capitalising on Chinese consumers' demand for quality products and its partnership with Wal-Mart to drive further growth after it posted its first quarterly profit since its Nasdaq listing in 2014.
The company reported on Monday sales of 76.2 billion yuan (US$11 billion) for quarter ended March, beating analysts' consensus at 73.5 billion yuan.
The Beijing-based company, which has become an alliance of Wal-Mart since acquiring its online operation in China in 2016, earned a net profit of 239 million yuan for the quarter ended March, contrary to an estimated loss of 851 million yuan by analysts.
"The strong results across the board reflect that the Chinese market is embracing our model of a high-quality online shopping experience," said Richard Liu, Chairman and CEO of JD.com in a statement.
Walmart increased its own stake in JD.com to 12.1 per cent after selling its own China e-commerce operation to JD.com in exchange for a 5 per cent stake in the Chinese e-commerce operator in June 2016.
"In particular, JD posted net profit for the first time and whilst it may slip back into losses in later quarters, the solid report today lends confidence that long-term margin targets are achievable," said Kirk Boodry, analyst with New Street Research.
JD.com has since geared up its effort to integrate with Wal-Mart's business in China and resources around the world.
In the first quarter, JD Worldwide, the company's cross-border shopping site, partnered with ASDA, a leading UK retailer under Walmart, to bring high-quality British products from tea to biscuit to China's increasingly sophisticated consumers.
JD.com is also spinning off its unprofitable internet finance unit and expanding its delivery systems in China, going as far as deploying drones to battle against larger e-commerce player Alibaba Group Holding. Alibaba owns the South China Morning Post.
Sidney Huang, JD.com's Chief Financial Officer said the company will continue to invest in innovative technologies to ensure long-term growth across its platform in the quarter ahead.
The company is also reportedly considering increasing its investment in Indonesia after setting up a small branch in the country in 2015.
According to an earilier Bloomberg report, JD.com is in talks to inject "hundreds of millions of dollars" into PT Tokopedia, ono of Indonesia's largest e-commerce operators.
While the company said it was looking at various opportunities in the South-east Asia region, it refused to comment on market rumours.
"For the next five years, we will focus on building on our basic infrastructures, including warehouses and last mile delivery system in Indonesia," said Liu in a conference call following the release of the first quarter earnings.
This article appeared in the South China Morning Post print edition as: JD.com posts first profit since listing