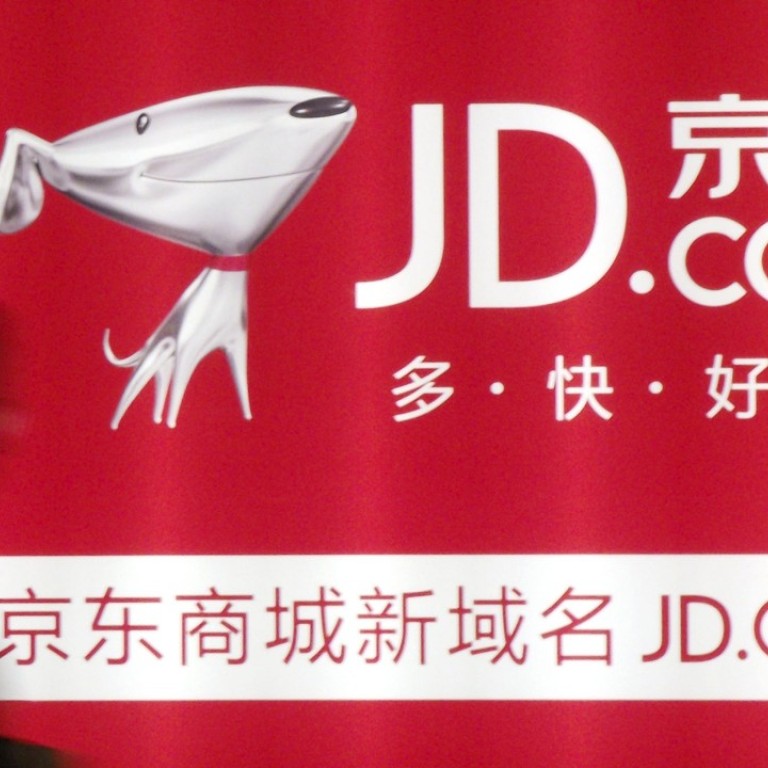 Late to the race, Chinese retailer JD.com sees artificial intelligence as central to its expansion
Company to recruit more personnel and focus on improving core technologies
A woman walks into a store in the lobby of JD.com's south Beijing headquarters. After selecting some snacks and a drink she leaves the store.
And while it might have seemed as if no one paid for the items she took, Lily Shen did by looking up at the camera while she was walking out. Shen had just finished a typical day at China's second-largest online retailer and paid for a bottle of green tea with facial recognition.
"No one can enter our unmanned stores without having their faces scanned," said Zhou Bowen, who is heading JD.com's artificial intelligence efforts. "A person's credit scores will be hurt if he or she behaves improperly."
Zhou joined the e-commerce operator in September from IBM and reports directly to JD.com founder Richard Liu, who said last year that AI was a core component in the company's business strategy.
"This year, I will focus on AI talent recruitment," said Zhou, who was chief scientist at IBM's AI platform for businesses. "We will see more and more AI talent joining JD.com in the future, but it is not an easy job to find AI talent."
He said JD.com would test AI applications such as a recommendation engine and smart warehouse and logistics, including unstaffed vehicles, within the company. The company may also set up AI research centres, he said.
JD.com has been on an AI hiring spree in the past few months, recruiting Pei Jian, a leading big data researcher and computer science professor at Simon Fraser University in Canada, former Amazon chief scientist Bo Liefeng and former Microsoft Asia-Pacific technology chairman Shen Yuanqing.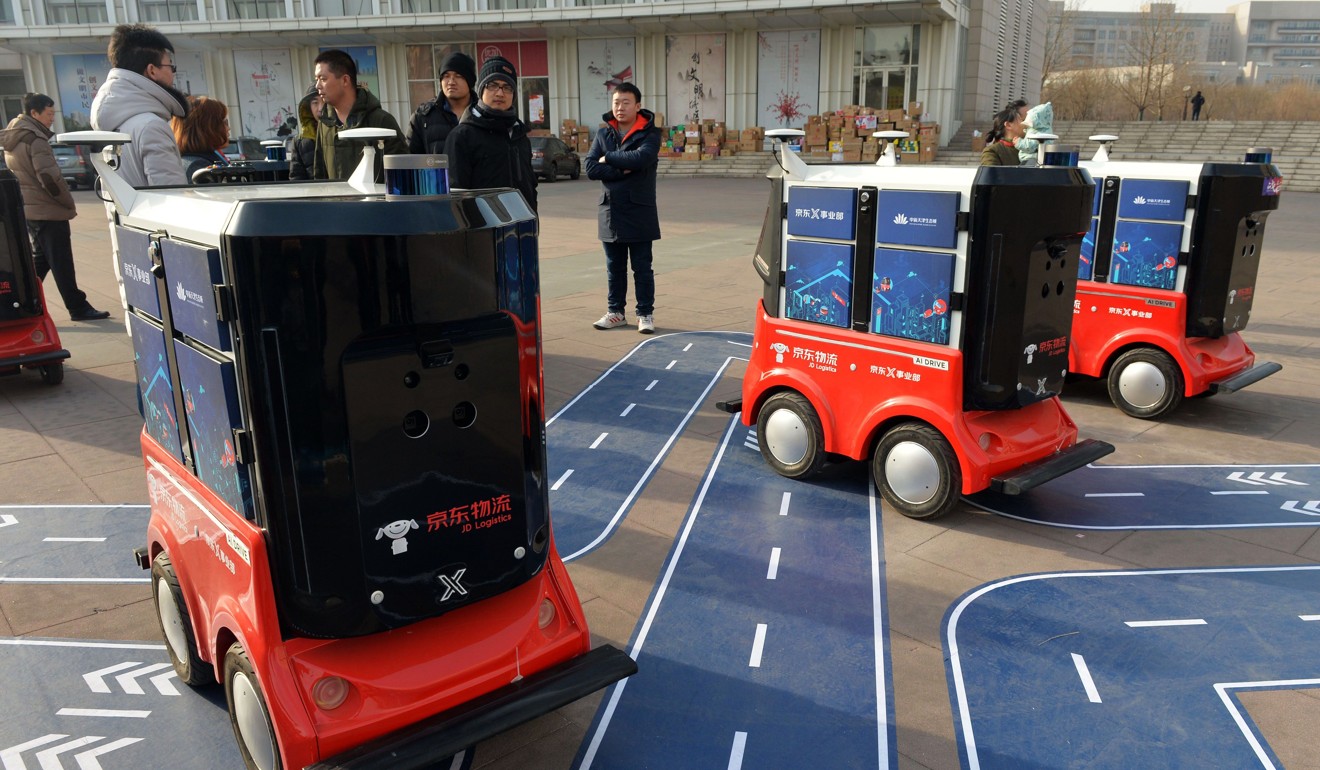 The company is relatively late to the game and has to compete globally for talent with the likes of Alphabet Inc. to Baidu Inc.
Last month, Baidu announced the hiring of three world-renowned artificial intelligence scientists, Dr. Kenneth Church, Dr. Jun Huan and Dr. Hui Xiong, and the establishment of two additional AI labs, one delving into business intelligence and the other into robotics and self-driving vehicles, as part of the company's push to strengthen fundamental AI research and development.
Alibaba Group, which owns the South China Morning Post, developed AI software that outscored humans in a reading test and is rolling out its AI-powered City Brain to help with traffic control and emergency response in cities in China and overseas. Alibaba's Tmall selection, an AI-powered recommendation algorithm, helps buyers to make a decision, and its AI-powered customer service chatbot, Dianxiaomi, answers customers' enquiries.
In April 2016, Chinese social media and gaming giant Tencent Holdings set up its AI Lab in Shenzhen and opened a research centre in Seattle in May 2017, led by former Microsoft scientist Yu Dong.
Overseas, Amazon operates a checkout-free store called Amazon Go, and 7-Eleven opened its first unstaffed store in Seoul called Signature.
At JD.com's headquarters, smart retail is being tested everywhere: including the experience centre for smart home applications, controlled by its smart speaker, DingDong Play; vending machines for electronic products and medicals sales; as well as an exhibition hall for automatic vehicles and drones.
In December, JD.com announced it had invested 10 billion yuan (US$1.5 billion) in a project covering all aspects of self-driving and automated delivery in China's central Changsha city. The company aims to build 10,000 "airports" for a drone delivery service that will guarantee that all its products can be delivered to customers within 24 hours.
JD.com plans to export these technologies once it has fully adopted them, its collaboration with Hong Kong' Fung Retailing on an AI retail centre being an example.
JD.com also plans to enter the US market by the end of this year, expand into Europe as early as 2019, and aims to sell £2 billion (US$2.83 billion) worth of UK goods to Chinese consumers in the next two to three years.
With additional reporting by Meng Jing in Beijing