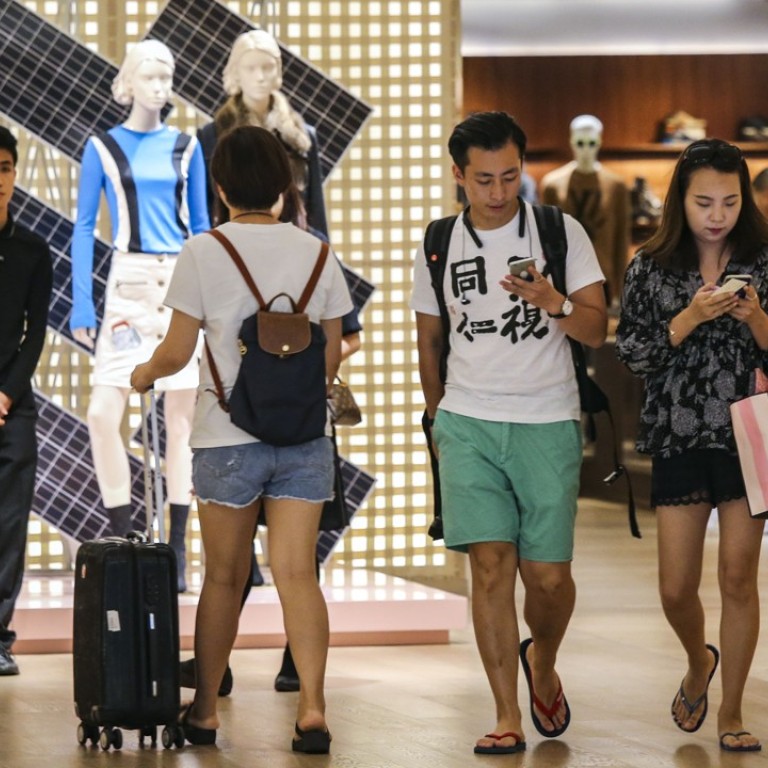 Why small Chinese cities like Hohhot are the future of global luxury goods consumption
More than half of all luxury consumers in China live outside the top 15 cities, and they are young and well educated, report finds
In China, luxury goods are no longer exclusively for well-heeled city folk. In fact, the future of brands like Louis Vuitton, Chanel, Gucci and Prada may lie in smaller cities like northern China's Hohhot, which is 10 hours by rail to the capital of Beijing and has a population of three million.
More than half of all luxury consumers in China live outside the top 15 cities, in so-called second- and third-tier cities and other less developed ones, according to a report jointly released last week by Boston Consulting Group and Chinese internet giant
Tencent
.
Luxury goods, more often associated with sophisticated city dwellers, have become commodities to be bought by the aspirational classes and strivers from the boondocks.
Such a fragmentation was made possible after brands digitised the marketing and purchasing process, and as Chinese consumers increasingly obtained information about luxury goods online, especially via smartphones. Mobile apps and content take up more than half the online attention of luxury buyers, through engagement by social media accounts of key opinion leaders and the brands themselves, and via apps, advertisements and third party e-commerce platforms, the report shows.
However, 58 per cent of consumers still prefer the old-fashioned way of buying in bricks-and-mortar stores after doing the research online, and around half choose to make their purchases while travelling overseas. 
"The battle for luxury consumers will shift swiftly from offline to online, and in five years, we will enter the age of Luxury Digitisation 2.0 where online and offline [marketing and sales] will knit together closely," BCG partner Wang Jiaqian said in a statement.

In tier-three and lower-tier cities that do not have physical luxury stores, buyers are twice as likely to make purchases online as those in the top 15 cities, but nearly 80 per cent of them said they would not mind making the trip to a physical store to shop.
Chinese consumers have been the key target for global luxury brands for their deep pockets and the sheer size of the country's market. China's personal luxury goods market, worth €105 billion (US$122 billion) in 2017, is expanding at 6 per cent annually, and is expected to reach €162 billion in 2024, according to the report. By then, 70 per cent of all new growth in the world's luxury market will be driven by China, which will account for 40 per cent of the global market.
Chinese luxury goods buyers are mostly young and well educated – and 70 per cent are female. The average age among both genders is 28 years, and two out of three are aged 18 to 30 with a bachelor's degree or above, the report found.

Chinese e-commerce platforms account for half of the country's online luxury purchases, driven by the launch of Luxury Pavilion by Alibaba Group Holding's Tmall and Top Life by JD.com.
However, social commerce – a new form of e-commerce that incorporates social interactions among consumers via social media such as Tencent Holdings' WeChat – is also on the rise and currently accounts for 11 per cent of all luxury online purchase.
The concept of social commerce has exploded in popularity over the past two years, especially among young consumers. The new model gamifies shopping so that the more friends you share the deal with, the deeper the discount. It also involves creating a platform where users share photos and videos, write posts and tag items in their pictures that link to e-commerce listings.
The pervasive use of smartphones among mainland China's population is a key factor enabling social commerce. Research firm eMarketer forecasts that the total number of smartphone-based online shoppers in the country will reach 443.3 million this year, making up more than three quarters of China's online retail sales.
The BCG/Tencent report was based on data collected from 1.8 million Chinese luxury consumers identified by BCG and Tencent, as well as a poll of 2,620 consumers who bought luxury goods in the past 12 months.
Alibaba is the parent company of South China Morning Post.