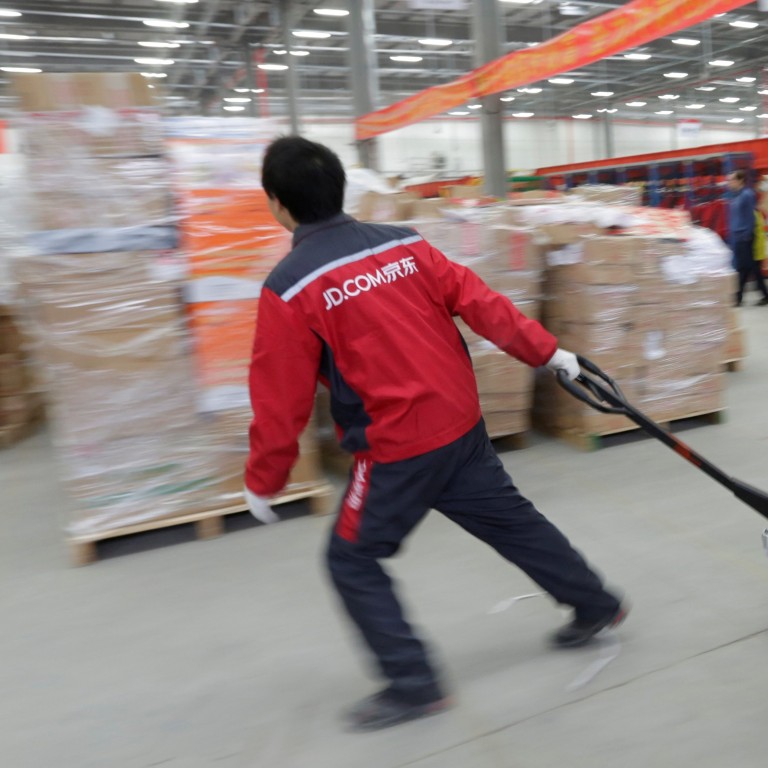 E-commerce player JD.com allows users to tailor-make clothes, pushing boundaries of mass customisation
As a JD.com user, you can provide your measurements and preferences for garment details including which type of fabric
China's e-commerce platform JD.com has started to allow its users to order tailor-made clothes, moving beyond offering only ready-to-wear garments, according to a company statement.
As a JD.com user, you can provide your measurements and preferences for garment details including which type of fabric, the types of cuffs and pockets and then wait for seven to 10 days to get your customised clothes. If you want to take tailor-made clothes one step further, you can also order a human tailor to stop by to take your measurements. JD offers this service via its J. Zao flagship store. That is the company's own brand for various goods such as clothes and kitchenware.
It's another attempt by JD.com to push the boundaries on what it can offer its users. In its tough competition with Alibaba's Tmall, JD has to find ways to stand out.
In the eyes of Zhou Ting, the dean of Yaok Research Institute, a firm that focuses on luxury industry insights, JD is leading a trend called 'mass customisation' which has become possible in the internet era.
She had written about this trend in a report in 2015, predicting that customisation could be a "big" industry. Today she told KrASIA that she believes e-commerce platforms can "shoulder the responsibility" of scaling up customisation.
JD.com is visionary in catching this trend, she said, but cautioned that this model can be easily duplicated by other e-commerce sites.
To provide a stand-out product, JD could differentiate itself by offering a sophisticated and smooth customer experience across its customisation process, which will require store operators and suppliers to cooperate closely.
For more insights into China tech, join our  Facebook group, subscribe to our   Inside China Tech podcast, and download the comprehensive  2019 China Internet Report. Also roam  China Tech City, an interactive digital map at our sister site  Abacus