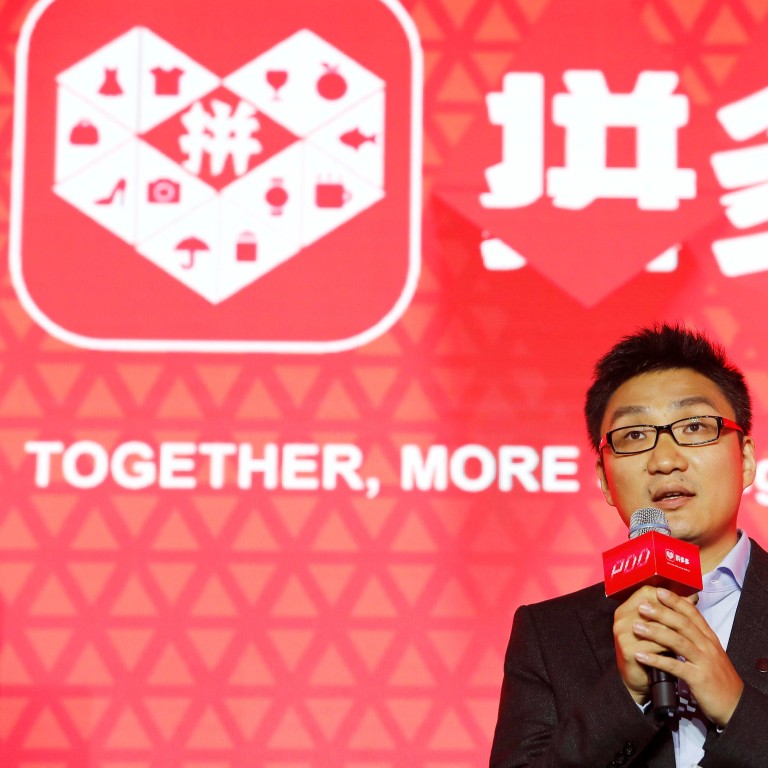 Pinduoduo founder Huang says e-commerce player has surpassed JD.com on GMV two years ahead of plan
Huang reportedly made the remarks earlier this month, without disclosing actual numbers
Chinese social e-commerce company Pinduoduo's founder and chairman Colin Huang said that Gross Merchandise Volume (GMV) on its platform, which measures the overall volume of transactions in a given period, has actually surpassed that of JD.com, local media reported on Monday.
Huang made the remarks earlier this month, without disclosing actual numbers, in a speech to all of Pinduoduo's employees that was also live-streamed online internally, according to a Late Post report.
Pinduoduo declined to comment when contacted by KrASIA on Monday. In 2018, Huang once said his company planned to surpass JD.com in terms of GMV in three years.
The company disclosed in its second-quarter earnings release that GMV in the twelve-month period ended June 30, 2019, was 709.1 billion yuan (US$103.3 billion), an increase of 171 per cent year-on-year.
It is hard to verify Huang's remarks as JD.com has stopped providing data on its GMV since the first quarter of this year. JD.com's 2018 financial report, in which GMV appeared for the last time, shows that transaction volumes on the platform ceased growing continually and actually fluctuated quarter by quarter.
In the fourth quarter of 2018, JD.com's GMV was 514.4 billion yuan, while in the third quarter, the indicator was 394.8 billion yuan, down from 437.4 billion yuan in the second quarter. In the first quarter of 2018, its GMV was 330.2 billion yuan, down from 403.4 billion in the fourth quarter of 2017.
Data disclosed by both companies have shown that Pinduoduo is now China's second-largest e-commerce platform by annual active users.
Pinduoduo had 483.2 million active buyers in the twelve-month period ended June 30, 2019 while JD.com had 321.3 million over the same time frame.
Huang also told Pinduoduo's employees that it is still too early for the company to expand overseas and to invest downstream and upstream. He added that the two urgent priorities for Pinduoduo are strengthening its merchant's network to reframe Pinduoduo as a marketplace for branded merchandise, as well as attracting and retaining talents, Late Post reported.