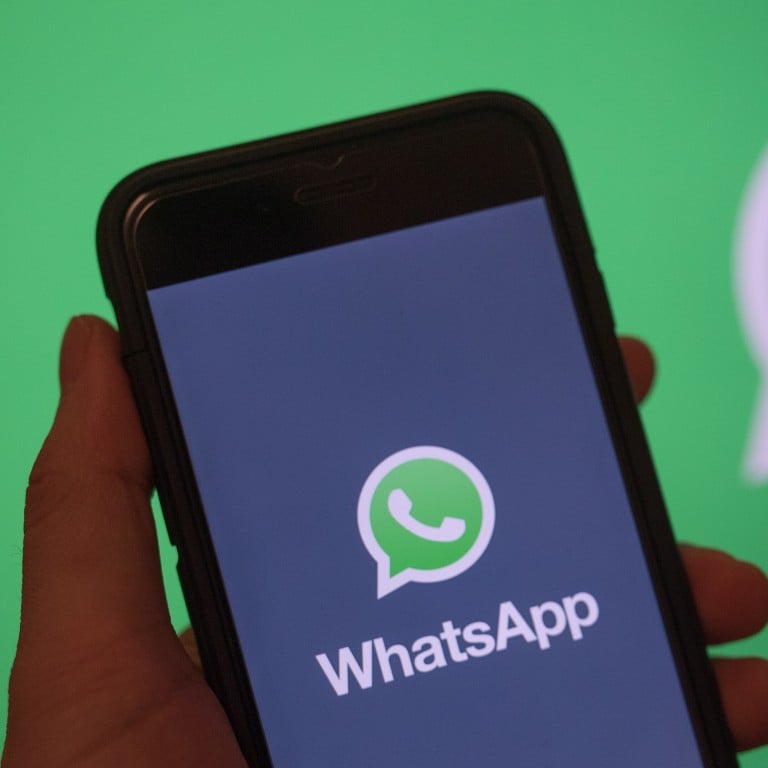 Mukesh Ambani, Asia's richest man, tests WhatsApp-backed online store in locked down India
The JioMart portal puts Reliance Industries' billionaire chairman a step closer to his goal of taking on Amazon.com and Walmart's Flipkart in India
Facebook expects the partnership with JioMart will help make WhatsApp the primary way small businesses connect with customers
Reliance Industries started testing its online shopping portal days after Facebook said it would invest US$5.7 billion in digital assets controlled by the company's billionaire chairman,
Mukesh Ambani
.
JioMart, an e-commerce venture of Reliance Retail, is serving users in three neighbourhoods surrounding Mumbai, according to the JioMartLite website. The shopping app is available via Facebook's WhatsApp in India, which is under the world's most expansive lockdown. The popular messaging app has about 400 million users in the country.
The portal's operation takes Ambani, Asia's richest man, a step closer to his goal of setting up a digital platform to take on Amazon.com and Walmart's Flipkart Online Services in an e-commerce market that KPMG said is likely to grow to US$200 billion by 2027. Facebook has said it expects the partnership with JioMart will help make WhatsApp the primary way small businesses connect with customers.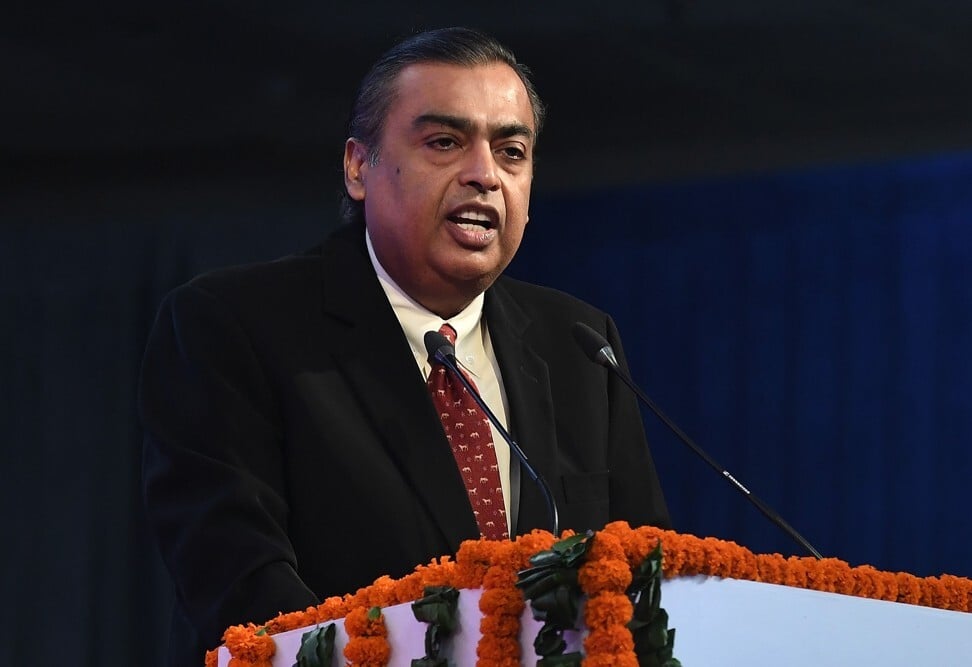 "The roll-out is happening during the toughest of times considering the supply chain constraints," said Vikraman P N, senior consulting partner of Finnoviti Consulting. "But Reliance will spread the pilot run in various states following its deal with Facebook. And WhatsApp will play a critical role in JioMart's expansion."
By adding JioMart's WhatsApp number 8850008000, customers can get a JioMart link to place an order that will be shared with a local grocer. The customer is then notified via WhatsApp when and where to pick up the items, according to JioMartLite's website.
The platform intends to deploy the tiny family-run retail outlets, known as kirana, as delivery points. Amid restrictions on movements aimed at containing the spread of the new coronavirus, these stores have been thriving, according to consultant McKinsey & Co.
Grocery purchase frequency at such shops has jumped 39 per cent since the outbreak began earlier this year, the most among India's food retailers, McKinsey said.
A Reliance representative declined to comment.
In a statement delivered by video on April 22, Ambani said the tie-up with WhatsApp will help almost 30 million Indian family-run store owners to take digital payments from customers in their neighbourhoods.
"This means all of you can order and get faster delivery of day-to-day items from nearby local shops," he said.
Reliance Industries' shares jumped as much as 4.1 per cent on Monday in Mumbai. The stock has fallen about 3.2 per cent this year, compared with a 23 per cent slump in the benchmark S&P BSE Sensex index.
JioMart's model has some key advantages over its biggest competitors, according to analysts at Sanford C Bernstein, in a country where the law effectively blocks e-commerce platforms from owning their inventory.
Reliance "has inventory control driving better pricing, customer experience and stronger control on logistics", Bernstein analysts including Rahul Malhotra wrote in an April 23 note to clients. "The recent launch of the grocery app JioMart is built on the strengths of its inventory-led model."