JD boosts logistics network as China's e-commerce players prepare for spending frenzy at 618 festival
E-commerce players in China have all been expanding their infrastructure to fulfil the needs of millions of online consumers as 618 approaches
Chinese e-commerce giant JD.com has expanded its logistics network to support growth in online consumption in the wake of the Covid-19 pandemic and as more traditional merchants move online.
The Beijing-based company has added three more automated Asia No. 1 logistics parks in Langfang, Hebei province, Dezhou, Shandong province and Zhengzhou, Henan province to increase its same or next day delivery service coverage for lower-tier cities ahead of China's midyear shopping festival. This brings JD's total number of automated parks to 28.
"By leveraging big data forecasting for popular products, we are able to put the products closest to customers, so that customers can receive their parcels as fast as several minutes from when they placed the orders," said a JD spokesman.
E-commerce players in China have all been expanding their infrastructure to fulfil the needs of millions of online consumers, who typically go on a spending frenzy during the country's annual midyear 618 online shopping festival, which denotes June 18, with weeks of presale promotions beforehand. This year's event will be the first major shopping event since the end of lockdowns in China after the containment of Covid-19.
Alibaba's logistics arm Cainiao said it plans to increase overall shipping speed with some products delivered in under an hour to support the expected surge in online shopping demand during the 618 festival. The logistics company is deploying pick-up stations and fleets of self-driving delivery carts in regions and universities to increase delivery efficiency. Alibaba is the parent company of the South China Morning Post.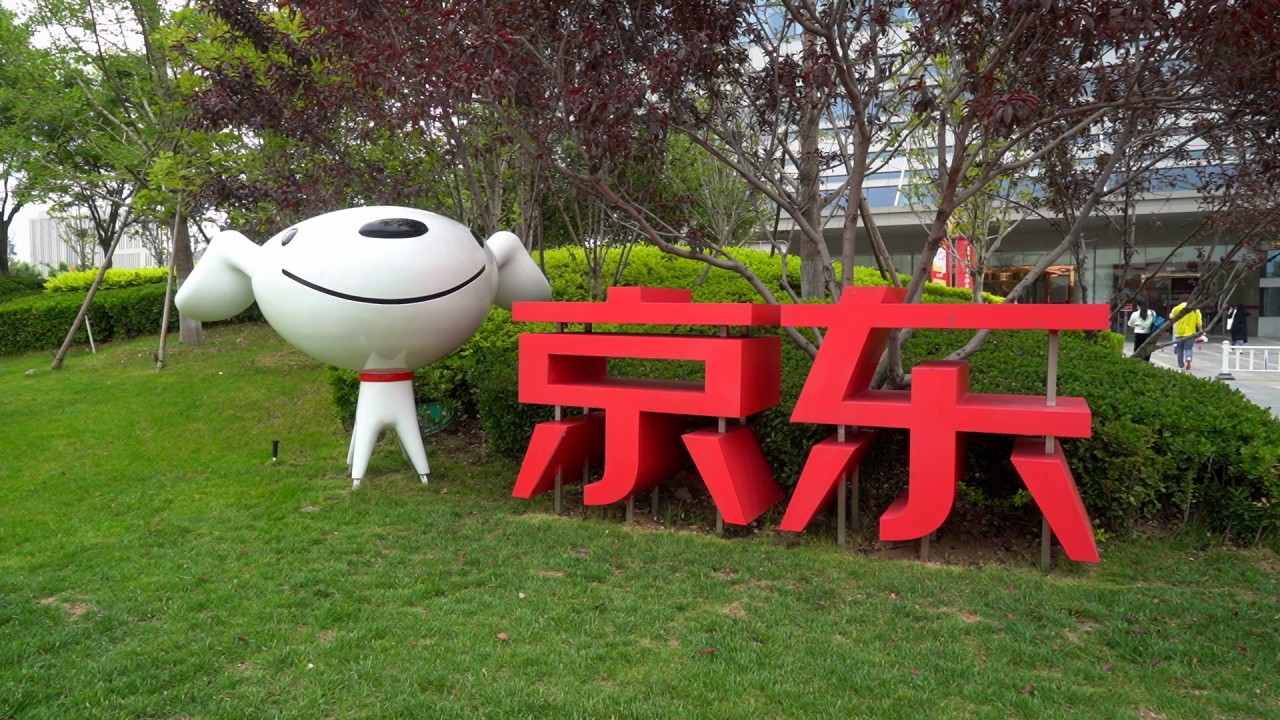 04:20
How Chinese e-commerce giant JD.com is keeping employees safe during Covid-19 pandemic
How Chinese e-commerce giant JD.com is keeping employees safe during Covid-19 pandemic
Cainiao also plans to deploy over 100 dedicated charter flights and more than 20 freight trains between China and Europe to support cross-border shipping during the sales campaign.
According to Tmall, Alibaba's online shopping platform, more than 100,000 brands have signed up for this year's Tmall 618, double the number last year, as the country's domestic consumption recovers from the disruption caused by the coronavirus pandemic and more bricks-and-mortar businesses flock to join the digital shopping spree.
Xu Lei, chief executive of JD Retail, said in a conference call earlier this month that engagement from merchants and brands will be unprecedented in this year's festival because of the pandemic.
"Because of the pandemic, brands, merchants and retailers will be highly active in participating in this years' 618 shopping event, and it will be the most popular one among the industry and suppliers in 17 years [since it was initiated]," Xu said.
JD.com is expected to help more than 150 brands sell over 100 million yuan in products through innovative initiatives and subsidy support, Han Rui, JD's vice-president and head of retail said yesterday in a press conference.
The fast-growing digital economy in China has enjoyed a boom during the pandemic, and e-commerce was highlighted in last Friday's government work report at the country's annual Two Sessions policymaking gathering. Together with online services, it "has played an important role during the Covid-19 response" according to the report.
Over last month's Labour Day holiday, online sales of physical goods surged 36.3 per cent year-on-year, according to China's Ministry of Commerce. Online shopping is being seen as a key tool to help stimulate economic growth in the wake of the Covid-19 crisis and as the US continues to apply trade pressure.