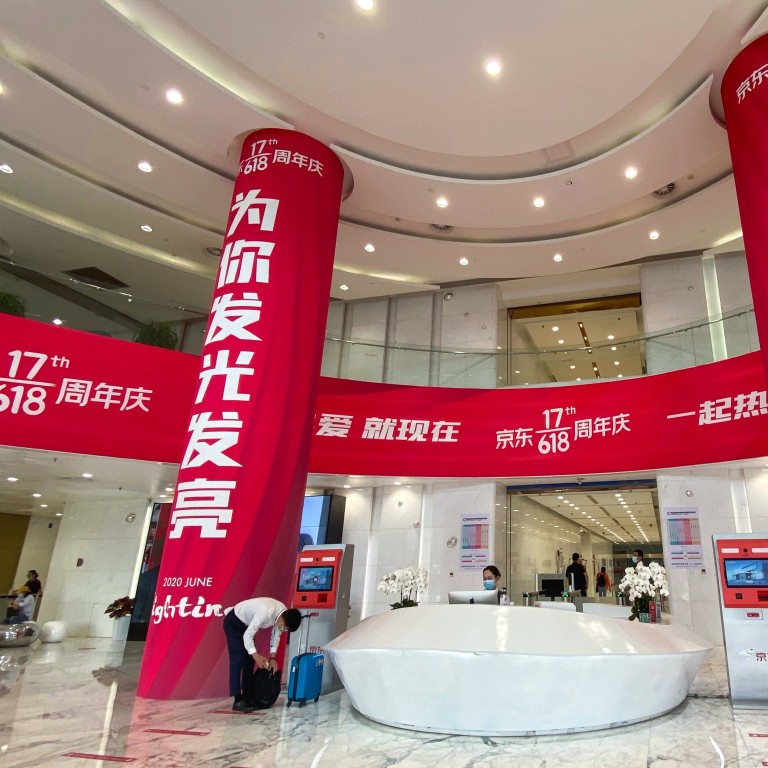 Inside China Tech: Online shopping alive and kicking in China
JD.com, the country's second-largest e-commerce platform, said transaction volume rose 33.6 per cent from last year to US$38 billion
In 2012, two years before China Mobile launched 4G services on the mainland, various Chinese entities joined an international initiative to research and develop 5G
Hello from the SCMP technology desk in Hong Kong. Here is a wrap up of our leading stories from the past week.
Midyear sales boom
Chinese e-commerce giants JD.com and Alibaba saw a boom in sales during the first big shopping festival since the Covid-19 pandemic hit the country, indicating that online shopping is alive and kicking despite a wider slowdown in the economy.
JD.com, the country's second-largest e-commerce platform, said transaction volume rose 33.6 per cent from last year to 269 billion yuan (US$38 billion) during the 618 midyear shopping festival which ended Thursday.
Transactions on Alibaba's e-commerce platform Tmall marketplace were also up 100 per cent year-on-year during the first hour of business on Thursday, according to China's biggest e-commerce player.
"The FMCG (fast-moving consumer goods) category and fresh produce have experienced continuous growth from the beginning of the pandemic until today," Xu Lei, chief executive of JD Retail, said in Beijing on Thursday.
Sales of Apple products surpassed 100 million yuan in just the first five seconds, indicating that demand for the US tech giant's iPhones and devices remains strong in China. The first order only took about 8 minutes to deliver to the customer in Urumqi, in north-western Xinjiang province.
China's economy has been slowly recovering from the first coronavirus lockdown imposed between January and March, with industrial output growing steadily and consumption indicators slowly edging towards growth. China's economy contracted an unprecedented 6.8 per cent in the first three months of the year.
The 618 annual sales gala, which ran from June 1-18, was first created by JD.com on June 18, 2004. It is similar to the Singles' Day shopping festival run by its rival Alibaba. The country's two biggest shopping sprees now serve as a barometer of broad consumer sentiment and retail health in the world's second-largest economy.
"Online consumption has seen a post-pandemic revival since March and the sales rebound that we have observed on Taobao and Tmall has been very encouraging," Liu Bo, vice-president of Alibaba Group and general manager of Tmall and Taobao marketing and operations, said in a company statement. Alibaba is the parent company of the South China Morning Post, which publishes the Inside China Tech newsletter.
Still in the game
Major US companies will remain engaged in developing a global 5G mobile standard, as Washington seeks to keep them in the same room as Huawei Technologies, which is already ahead in drawing up the specifications.
The US Commerce Department and other agencies signed off on a rule change on Monday that ensures Huawei's inclusion in a US trade blacklist will not prevent American companies from international 5G standards-development activities.
"This is not a friendly gesture by the US, but simply a reflection on its part that it is too late and too expensive for any country to develop its own 5G standard," Jefferies equity analyst Edison Lee said on Tuesday.
Lee said feedback from US tech companies likely convinced the Trump administration that it is not realistic for the US to create its own version of 5G. Large US firms, including Intel Corp and Qualcomm, have already contributed plenty to 5G standards under the 3rd Generation Partnership Project (3GPP), an international collaboration of seven telecoms standard development organisations that draw up complete mobile system specifications.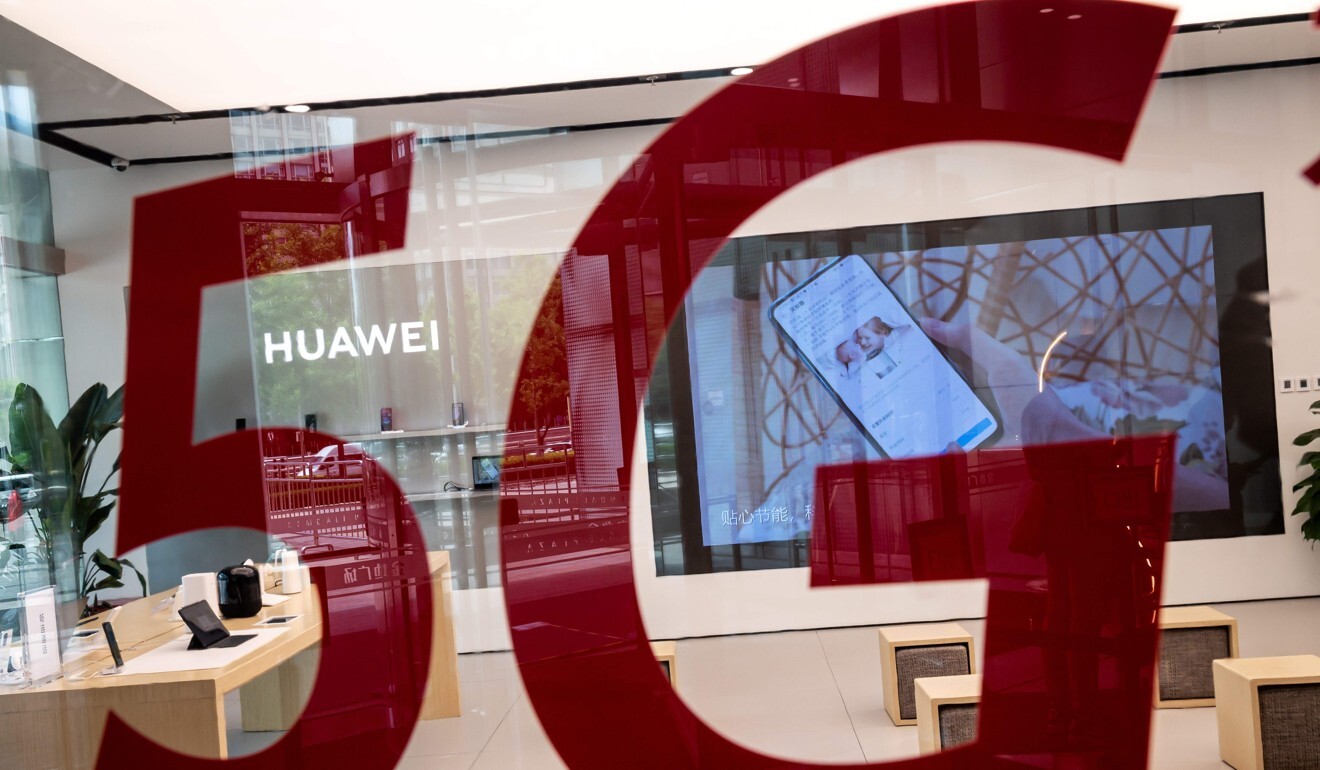 In a statement released late on Tuesday, Huawei said it wants "to continue holding sincere discussions in relation to standards for new technologies with our counterparts, including those in the US".
The stakes are high for US companies to remain in these standards discussions because 3GPP is now at work on introducing Release 16 of the next-generation mobile technology's global standard. This involves support for new applications such as autonomous driving, smart factories and remote surgeries in the health care sector – among a range of innovations that are expected to help fuel economic growth for countries over the next decade.
"The US has more to lose if their companies are cut off from further participation in that process," Jefferies' Lee said. "Huawei has leading patent shares in 5G, which could rise further if US companies stop contributing."
China's road to 5G has been well planned. In 2012, two years before China Mobile launched 4G services on the mainland, various Chinese entities joined an international initiative to research and develop 5G.
The world's second largest economy is now estimated to account for 35 per cent of 5G standard-essential patent declarations, about 15 per cent of which come from Shenzhen-based Huawei, according to Lee, citing data from German research firm IPlytics. By comparison, US companies' share is estimated at roughly 13 per cent, he said.
Quantum leap in security
Physicists have extended the capabilities of secure quantum communication tenfold, marking a step forward in efforts to establish hack-proof network communications, according to a study published by scientific journal Nature.
The latest research used China's Micius satellite, a quantum communication satellite launched in 2016, to conduct so-called entanglement-based distribution of quantum secret keys – a secure communications method that implements a cryptographic protocol – between two sites 1,000 km apart in China, at a rate of 0.12 bits per second.
Entanglement is a phenomenon in quantum physics in which a pair of entangled particles remain connected and affect each other even when separated by great distances.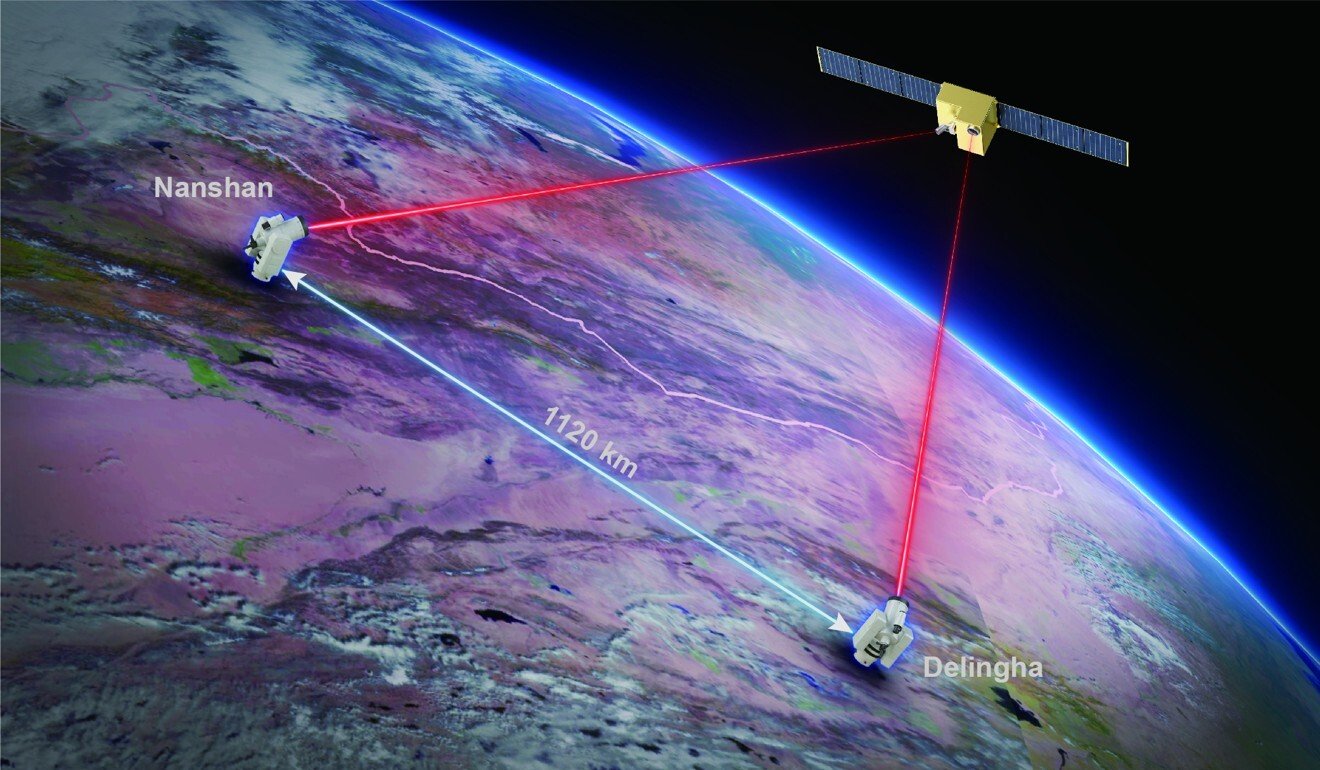 "Our method not only increases the secure distance on the ground tenfold, but also increases the practical security of quantum key distribution to an unprecedented level," the study, co-authored by scientists from China and the University of Oxford in Britain, said.
Those involved in the study include Artur Ekert, a professor of quantum physics at Oxford's Mathematical Institute; Wang Jianyu, a researcher who leads the Shanghai branch of the Chinese Academy of Sciences (CAS); and Pan Jianwei, who is lead scientist of Quantum Experiments at Space Scale – the government-backed research project in the field.
Unlike traditional encryption methods based on mathematics, which can be theoretically cracked by the sheer force of faster and more powerful computers, quantum keys are known to remain intact in the face of such advanced computing capability.
Wang said the rate of 0.12 bits per second achieved in their study was "relatively very fast using this method", but indicated that "it will be improved in the future".
Further advances made by China in quantum communication, however, could raise tensions between Washington and Beijing. In December last year, US security company Strider identified Chinese-language documents that connect Pan, the head of China's quantum technology programme, to large Chinese defence contractors.
"We are focused on the development of quantum information technology itself," Pan said in response. "Whether these technologies would be used in the military field is not my business and out of our control."