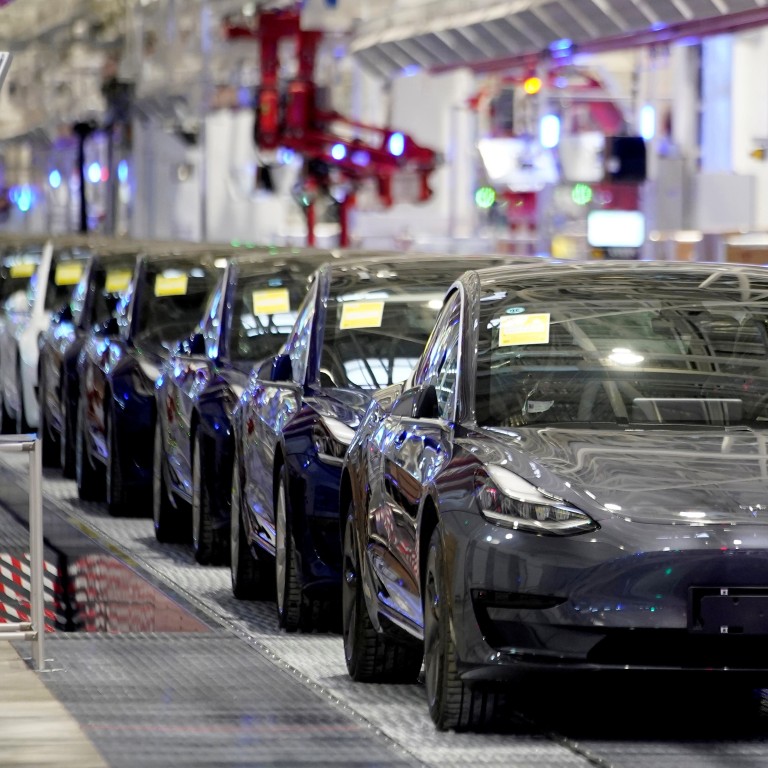 Tesla locked in group buying dispute with Pinduoduo over discounted Model 3 cars
E-commerce site Pinduoduo and car dealer Yiauto offered buyers subsidies to purchase Tesla Model 3 cars as part of a promotional campaign
Tesla, upon finding out that one buyer's purchase had gone through Pinduoduo, refused to deliver the order, saying its reselling terms were breached
US electric carmaker
Tesla
and Chinese e-commerce site
Pinduoduo
are clashing over group buying promotions, after Tesla refused to deliver a Model 3 vehicle to a buyer who had received a subsidy through a promotion on Pinduoduo's platform.
In July, Pinduoduo started teasing a group buying flash sale with Chinese car dealer group Yiauto, which would give five random buyers the chance to purchase Tesla's China-made Model 3 vehicles at a price of 251,800 yuan (US$36,270) – 40,000 yuan cheaper than the vehicle's regular retail price – if at least 10,000 people sign up.
Tesla said
in a post
on Chinese microblogging site Weibo on July 21 that it was not involved in Pinduoduo and Yiauto's promotion, and did not sell vehicles to either company for the event. "If consumers have any disputes or damages to their rights due to the above group buying activities, our company will not bear any responsibility," it added in the post.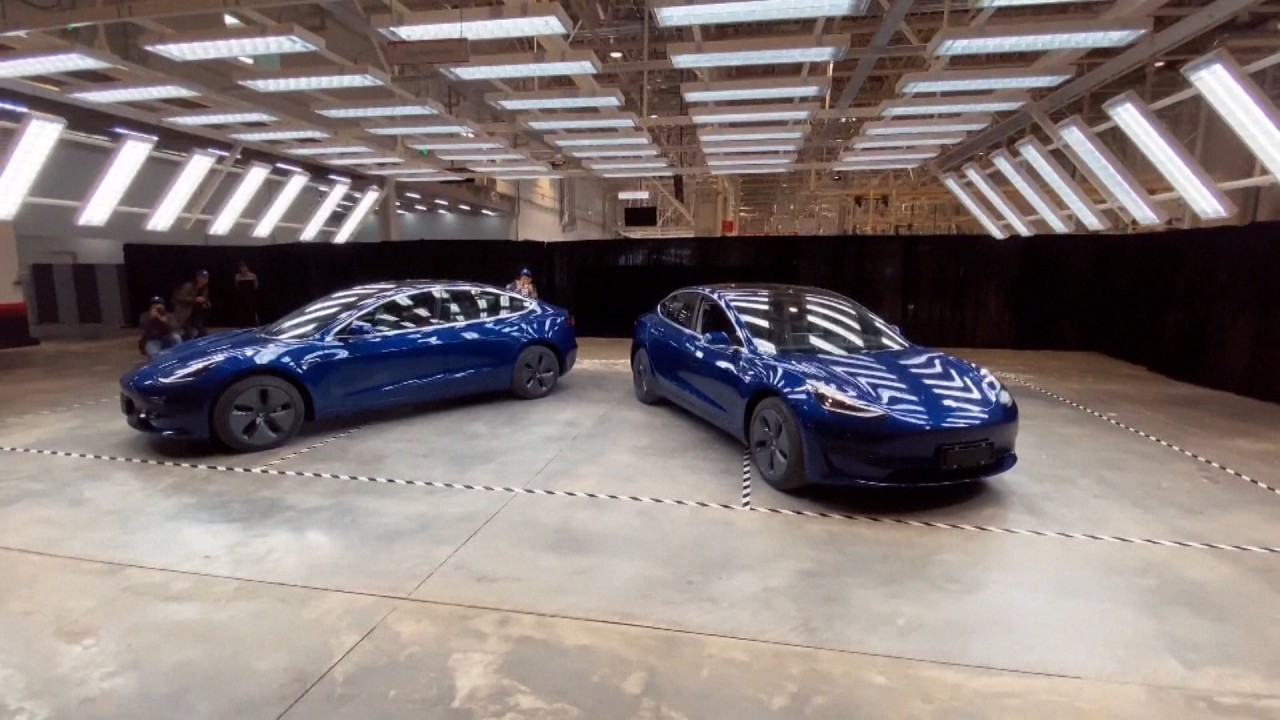 01:20
Tesla starts delivery of made-in-China cars
Tesla starts delivery of made-in-China cars
The promotion, nonetheless, went live on July 26 and appeared to have hit its target number of sign-ups. However, last week, a screengrab reportedly showing a Tesla sales representative refusing to deliver a Model 3 vehicle to one Wuhan-based buyer who bought the discounted vehicle through Pinduoduo's promotion started circulating online. Local media outlets reported that another buyer from Shanghai had received the vehicle after taking part in the same flash sale.
"Tesla China has publicly stated on multiple channels that the official Tesla website is the only formal purchase channel for new cars, and it has never commissioned other platforms or merchants to conduct sales activities," Tesla said in a statement sent to the Post on Monday, in response to queries about the Pinduoduo promotion.
"Tesla's actions are not aimed at the buyer but at third parties that offered subsidies," said Zhang Yanlai, a patent lawyer with Hangzhou-based Zhejiang Kending Law Office. "Tesla has always insisted on a direct sales model, but the intervention of third parties has affected its one-to-one sales channel and diverted its user traffic."
The carmaker's insistence on control over the supply of its vehicles puts it at odds with Chinese online consumer culture, where it is common practice for sellers to offer discounts to buyers as a marketing tactic.
In group buying events such as Yiauto's Model 3 promotion, customers who sign up but are not chosen to receive the discount vouchers get refunds instead, and if the target is not met, all of those who signed up get their money back.
For the Tesla campaign, neither Pinduoduo nor Yiauto had the vehicles on hand. Instead, they helped the five selected buyers – who had paid subsidised prices through the campaign – order their cars at full price from Tesla using the personal information they provided, according to local reports.
"We found that the customer's car purchase order on the official website was not operated by himself/herself, but by Pinduoduo which used the customer's personal information to place the order," Tesla said in its statement to the Post on Monday.
The California-based electric vehicle maker said after confirmation with the buyer, it realised that the payment was conducted by Pinduoduo, which Tesla considered a violation of its terms prohibiting the resale of its vehicles, giving it the right to unilaterally terminate the order.
"We are disappointed that Tesla has made it difficult for some of their fans to get their dream car," Pinduoduo said in a statement on Monday. "We appreciate the trust that our users put in our platform and will do everything we can do protect their rights. We put our consumers' interests first and stand by them."
A Weibo post attributed to the group-buying platform's representative, which was widely cited by Chinese media, said the buyer had taken the initiative to inform Tesla that he had received a subsidy from Pinduoduo, but that the contract for the purchase was between Tesla and the buyer.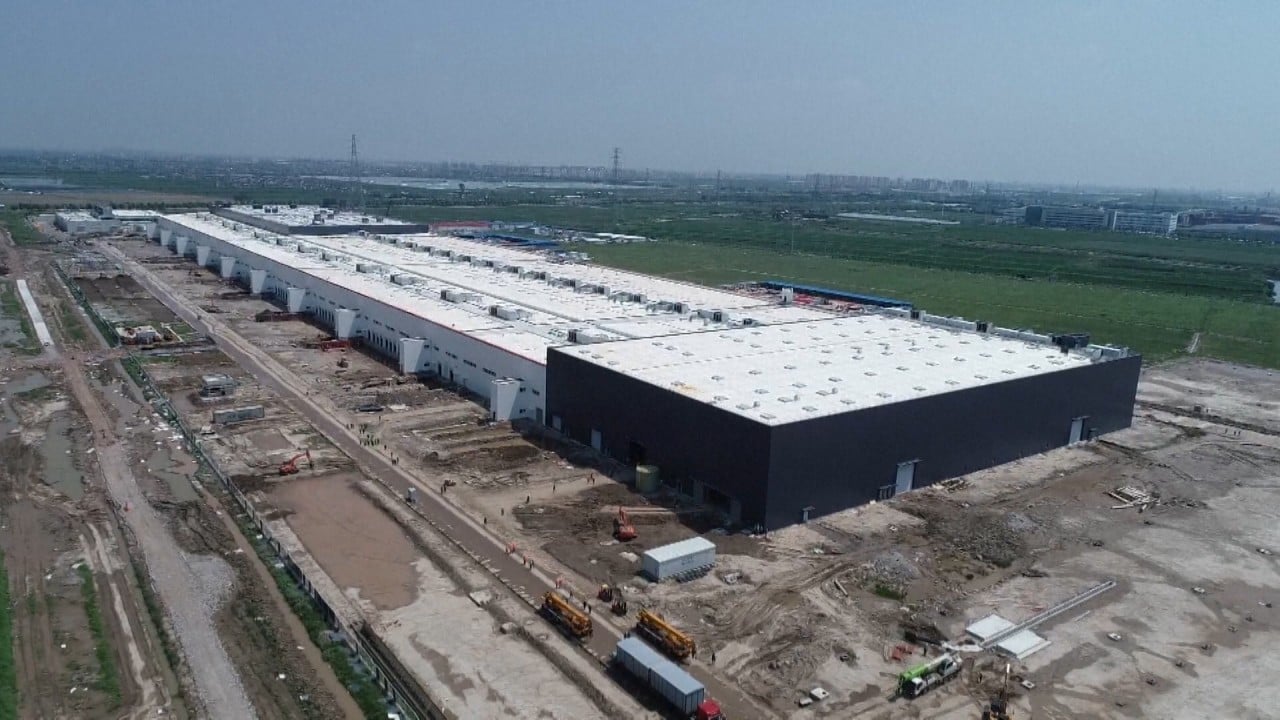 01:14
Tesla's first overseas car plant nears completion in Shanghai, outdoing US-China trade war tariffs
Tesla's first overseas car plant nears completion in Shanghai, outdoing US-China trade war tariffs
"Tesla rejected the order from the customer who had no intention to resell the vehicle, and had meant it for personal use … it was Tesla that refused to deliver on an order contract with a consumer," the post said, adding that Pinduoduo had held up its end of the deal by providing the subsidy, and would support the buyer in obtaining the vehicle promised in accordance with the law.
According to Chinese news site iFeng, the Wuhan buyer is considering filing a lawsuit against Tesla.
"It is difficult to say the deal constituted a violation," said Zhang. "The order was placed using the buyer's information and meant to be delivered to the buyer for personal use afterwards. [Pinduoduo] also didn't show malicious intent to raise the price and gain a profit."
Known for its deep subsidies and group buying model, Shanghai-based Pinduoduo has over 628 million active buyers and has become one of China's largest e-commerce platforms, along with
Alibaba Group Holding
's Taobao and
JD.com
, since its debut on the Nasdaq only three years ago. Alibaba is the parent company of the
Post
.
While it has been typically more popular among users in second- and third-tier Chinese cities, Pinduoduo started a 10 billion yuan subsidy programme last year in an effort to attract more users, especially in the premium segment.
However, its aggressive discounts on high-end products from brands such as Apple or Dyson have rubbed some the wrong way. Last October, French luxury cosmetic brand La Mer excluded Pinduoduo from a list of authorised sales channels in a Weibo statement, after the e-commerce platform offered discounts on La Mer facial creams in one of its subsidy campaigns.
Additional reporting by Che Pan
This article appeared in the South China Morning Post print edition as: Pinduoduo, Tesla at odds over car offer