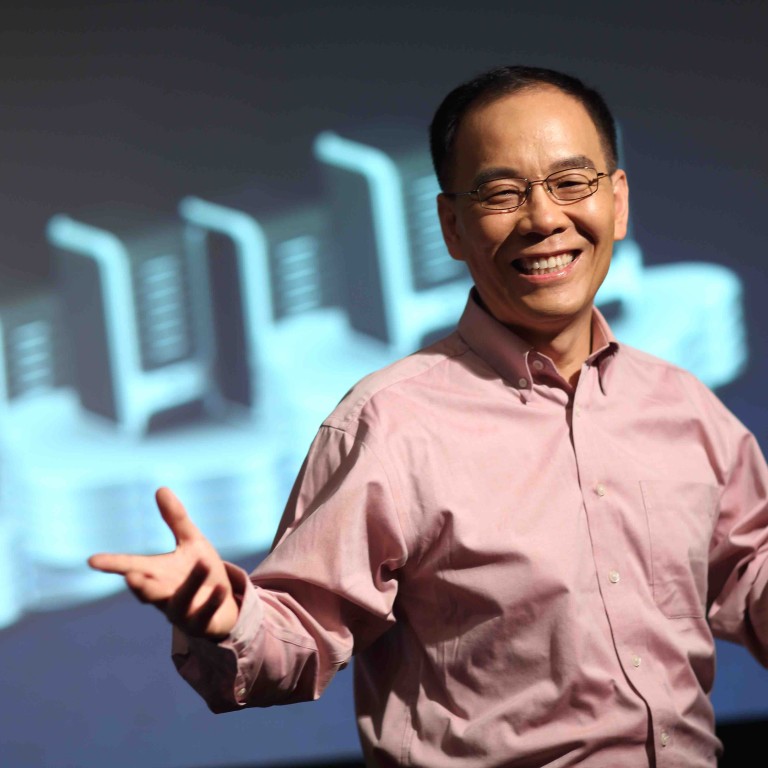 China's Kingsoft sees strong growth in cloud computing from Xiaomi link
Chinese software company Kingsoft expects sustained growth in its cloud computing and storage businesses as it begins to serve Xiaomi's rapidly growing overseas users this year, its chief executive said.
The Zhuhai-based, Hong Kong-listed firm also hopes to diversify beyond Xiaomi, which made up most of Kingsoft's revenue last year, as it gains new customers in the rapidly growing Chinese market for cloud services.
"It is quite fortunate that Xiaomi is a close partner of ours, given how its user base and activity have grown very quickly," said Zhang Hongjiang, who is also chief executive of the firm's cloud unit Kingsoft Cloud.
"And it will continue to grow as long as Xiaomi grows. People are just using their phones a lot more, and are taking a lot more pictures than before," he said.
Cloud computing in China has taken off since the government set it as a major policy goal in a development plan unveiled in 2012. According to research by foreign investment consultants Dezan Shira, the market was worth 117.41 billion yuan (US$19 billion) last year, nearly double the previous year. 
The government has also said it will support the industry through tax policies, law and regulations, and will encourage investment in cloud computing start-ups, the China Daily newspaper reported in January.
Kingsoft is the only cloud service provider on the mainland to Xiaomi, providing 70 per cent of the cloud storage on Xiaomi's operating system. The two firms have close personal links too: Xiaomi chief Lei Jun is chairman of Kingsoft and had worked at the company for 15 years before founding the phone maker.
Xiaomi's demand for storage volume on Kingsoft's cloud services grew seven times last year as the Beijing-based company sold more than 61 million handsets last year, up 227 percent from a year earlier, and became the world's third-biggest smartphone maker.
Xiaomi users now upload an average of about 300 terabytes (TB) of data onto their storage services every day, compared with 258 TB at the end of 2014 and 61 TB in 2013, according to Zhang.
"Last year we only worked with them in China, but this year we are going to go abroad with them. We've just had our internet data centre in Hong Kong open to serve mainly Xiaomi users in Southeast Asia. Another one in the US will open in the coming weeks, and also one in India," he said.
The two companies also cooperate on Kingsoft-developed game products. Kingsoft buys hardware products including handsets and TVs from Xiaomi, while Xiaomi promotes Kingsoft products, according to company filings to the Hong Kong stock exchange.
"At this moment Xiaomi is only using our cloud service in China, but this is not something we count on. It shouldn't be," said Zhang, who was chief technology officer for Microsoft's AsiaPacific research and development unit before moving to Kingsoft.
"In the cloud business, companies usually have two to three major partners, but not one. For instance, iCloud has three," he said.
He added that Kingsoft is gaining new customers and hopes that the new business will eventually overtake that from Xiaomi.
For example its productivity software, WPS Office, has gained market share in China, mostly at the expense of Microsoft's Office, after Beijing called for greater use of domestic software and hardware due to security concerns.
WPS Office has about 10 per cent share of the mainland market, analysts said.
Zhang said the software had about 70 million monthly active users as of last year for the desktop version and another 70 million for the mobile version. He said it was not clear how many users were from the government or state-owned companies, but about half of the sales last year were to such entities.
Although the software is free, Kingsoft earns money by channelling traffic to advertisers and by selling users certain document templates. "It's a business that grew four times last year," Zhang said.
Its email client comes preinstalled on all Xiaomi phones and a couple of other Chinese phone makers were also in talks to use it, he said.
Zhang also expects strong growth this year in the game development business.