ZTE
Get more with myNEWS
A personalised news feed of stories that matter to you
Learn more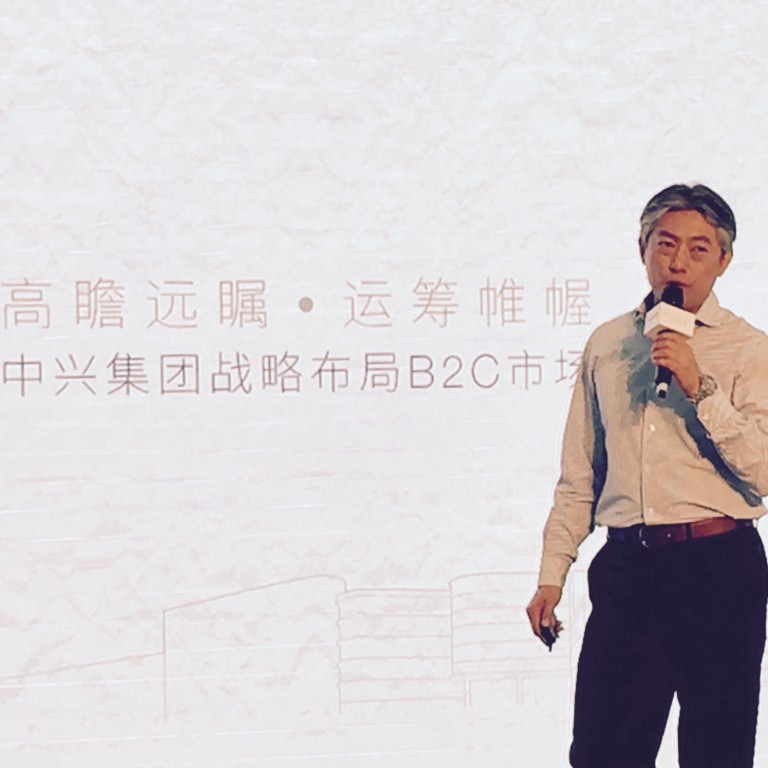 China's Nubia becomes independent from ZTE to gain traction in smartphone market
China's Nubia is being spun off as an independent brand to tap the high-end smartphone market but will maintain close links to its parent company, telecoms giant ZTE.
Now known as Nubia Technology, it will strive to be more customer-oriented in a bid to compete with leading global players like Apple and Samsung, Li Qiang, its president and brand founder, said on Wednesday in Beijing.
"We aim to become a well-known international brand. But we are not trying to follow Apple. We want to be ourselves," Li said.
He said Nubia is not severing ties with ZTE. Rather, their relationship is now akin to the ties linking German auto brands Audi and Porsche to their parent company Volkswagen.
"ZTE still owns 90 per cent of our stocks. Nubia is part of the big ZTE family," said Li.
Nubia was founded in 2012 as ZTE Mobile Telecom Ltd., Co. It launched several smartphone models, including its Z7, Z9 and Z9 Max, offering high-definition images on par with a single-lens reflex camera, the company claimed. 
Its brand image got a boost in China last year when
First Lady Peng Liyuan was spotted using a Z7
to take photos of a friendly match between German and Chinese youth football teams in Berlin during a state visit to the country with her husband, president Xi Jinping.
Nubia uses a different brand strategy from ZTE, which is known for its cheaper feature phones. Its latest model, for example, the 32gb Z9 Classic, costs 3,499 yuan (US$564). This is over three times as expensive as ZTE's trendy V5 series.
Nubia sold five million phones last year, one tenth of ZTE's annual sales. But under its ambition game plan, it aims to double that mark this year and plans to enter overseas markets in the US and Europe in the near future.
In the next six months, Nubia said it will focus more on its offline services. This includes building more brick and mortar stores in China and promoting offline sales, which already make up 80 per cent of its total sales.
In terms of innovation, it is pursuing better camera technology, longer battery life and improved screen design to protect users' eyes, it said.
Nubia adopts a different strategy from Xiaomi, China's top smartphone maker, by seeking technological innovation rather than moving to produce cheaper clones of established brands. 
"Competition is fierce among Chinese smartphone makers," Li said. "We won't be copycats. We will continue to innovate."
The strategy seems to have boosted its standings. Nubia's Z9 ranked as the fifth most popular high-end smartphone in China after the iPhone 6, Huawei P8, Samsung Galaxy S6 and iPhone 5S, according to the latest survey released by the data centre of Zhongguancun Online. 
 
The brand made a name for itself by becoming the first high-end Chinese smartphone maker to produce models that support all domestic telecom carriers' networks. 
Last month, it launched a bezel-free phone. This is now becoming a trend in China and was picked up by other mobile makers including LeTV.
In order to protect its leading edge, it has become entangled in a number of disputes with domestic rivals, although these are not on par with the kind of legal battles that have played out between Apple and South Korea's Samsung.
In April, Nubia accused domestic rival Huawei of having violated its key camera technology on two smartphone models.
Two weeks ago, it sent a legal warning to rising Chinese smartphone maker Meizu claiming that the brand's MX series copied Nubia's original screen design.