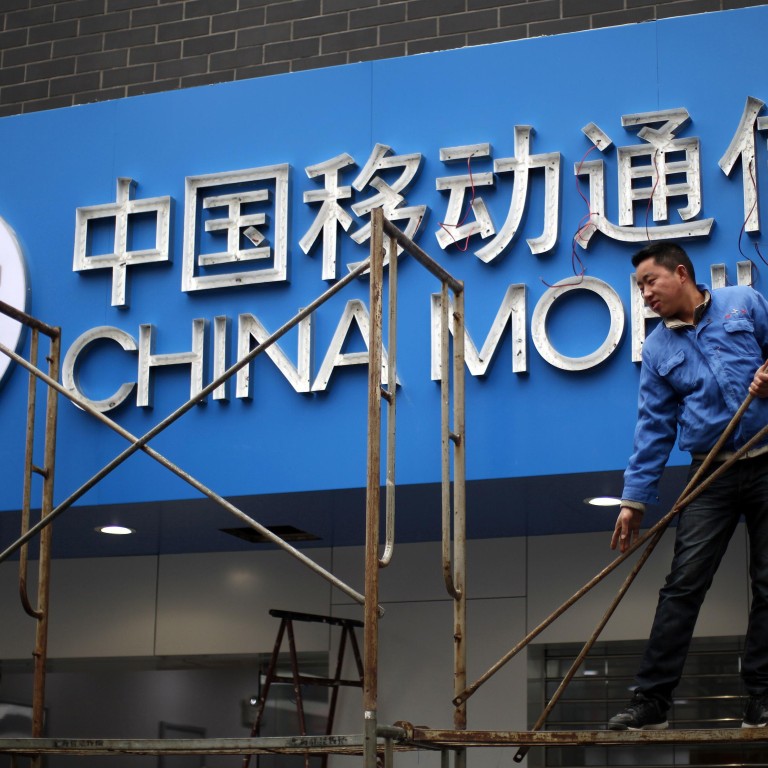 China Mobile 'on target' for 300 million 4G users by the end of the year
China Mobile, the world's largest wireless network operator, is set to reach 300 million 4G subscribers by the end of this year as domestic adoption picked up again last month following a slowdown in April.
Reaching that milestone would further burnish China Mobile's credentials as the telecommunications industry's biggest 4G services provider, more than a year after the company began the massive roll-out of a network built on the indigenously developed 4G standard called time-division long-term evolution (TD-LTE).
Analysts said the trend towards adopting 4G in China will remain robust throughout this year, driven by rapid network deployments across the country by China Mobile, China Telecom and China Unicom.
"We expect migration to speed up again when new [4G mobile tariff] plans with lower data rates are announced [by China Mobile],"  Bernstein Research senior analyst Chris Lane said in a report. "China Mobile's 4G slump in April was transitory and we expect they will exceed 300 million 4G customers for the end of the year."
China Mobile reported on Monday that it had 816.3 million total subscribers as of May 31. That included 170.3 million on its 4G network and 222.7 million on 3G.
The company added 17.2 million new 4G subscribers last month, compared with 10.1 million in April. The net 4G addition in April was considered by analysts as a significant decrease when compared with the record 19.7 million the operator signed up in March.
"China Mobile's LTE connections now represent 21 per cent of its installed base -- roughly the point where penetration should accelerate," Cowen & Company analyst Tim Arcuri said in a research note.
ABI Research has forecast there will be 1.47 billion total 4G subscribers worldwide by the end of this year, with TD-LTE infrastructure development in China helping spur 4G user growth in the Asia-Pacific.
There were 500 million 4G subscribers worldwide at the end of December, compared with 90 million for China Mobile in the same period.
China Telecom had 190.7 million total subscribers last month. It reports combined 4G and 3G user numbers, which reached 129.2 million at the end of May. China Unicom reported 290.3 million total mobile subscribers, of which 152.8 million are combined 3G and 4G users.
All three mainland China mobile operators received their TD-LTE licences in December 2013, but Unicom and China Telecom could not deploy their 4G networks at the same time as China Mobile because their 3G networks are technically suited for upgrading on the mature 4G standard frequency-division duplex long-term evolution (FDD-LTE).
Early this year, both Unicom and China Telecom started deploying "hybrid" 4G networks, which combine both TD-LTE and FDD-LTE infrastructure, in a limited number of cities permitted by regulators.