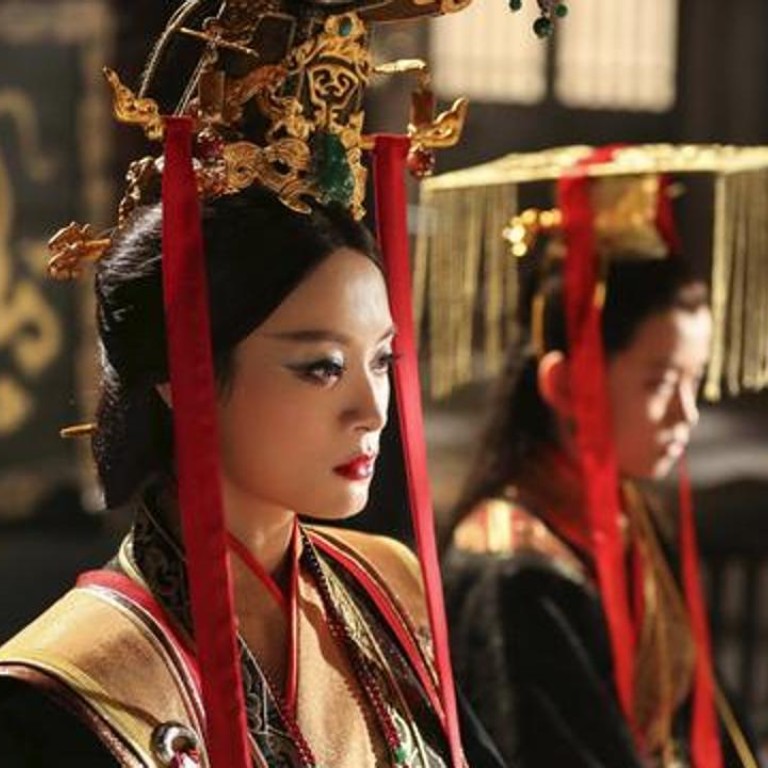 Legend of Miyue smashes online video viewing record in China with 700 million hits in 24 hours as country sees industry take off
The first two episodes of a new Chinese drama and related content attracted a record 700 million hits in just 24 hours this week on two of the country's most popular video streaming sites, highlighting the unfettered growth of China's booming online video market.
The 81-episode historical epic The Legend of Miyue started airing on Dragon TV and Beijing Television on Tuesday. At the same time, it went live on Tencent Video and LeTV, two of China's biggest video-streaming sites.
Tencent Video said on Wednesday that the two episodes and related content including previews and outtakes had attracted 360 million hits by the end of day one. Just over a quarter of this total, or 100 million hits, went directly to the two episodes.
Rival LeTV posted comparable viewing numbers of 340 million over the same period, but didn't disclose how many of these the two shows made up.
Repeat viewings by the same internet user count as extra hits or clicks.
Based on a popular online novel, the series tells the story of Mi Yue, the first empress dowager in Chinese history. She lived during the turbulent Warring States Period (476-221 BC).
Local audiences continue to favour content featuring political intrigue, war and romance in ancient China, and in this respect Legend has not left fans disappointed.
Lang Ya Bang (Nirvana on Fire), another 54-episode series based on a popular internet novel, received 3.3 billion hits over two months on iQiyi, yet another big player in China's video-streaming market. The show tells a tale of revenge and political struggle among princes of an ancient Chinese kingdom.
Demand for online video is booming in China. As of June, China had 460 million registered users, up three-fold from 2008. Among them, 354 million people, or 76 per cent, watch video on their smartphones, with the remainder preferring to use their personal computers or televisions.
But getting Chinese to pay for online video content remains a challenge, according to an annual report on the development of online video in China that was released by the China Net-casting Services Association. The group has over 600 online video platforms among its members.
Advertising remains the top source of income for content providers, it said.
Only 17 per cent of their users pay for content on average, it said.
However, this share is not evenly distributed. For example, of iQiyi's 344 million registered users, only around 5 million classify as regular monthly paid subscribers.
To ramp up their market share and encourage more users to invest in their services, market players have been spending heavily to produce their own content in recent months.
Tencent, China's social and gaming king, has produced nearly a dozen reality and talk shows on Tencent Video. It typically invests over 100 million yuan (US$15.63 million) per show, it said.
iQiyi plans to turn out at least 30 dramas with a total of 500 episodes this year, the company said.
Youku Tudou, which enjoys a partnership with Chinese e-commerce giant Alibaba, will invest 600 million yuan to produce its own dramas this year, the company said at an event in June. This is double its investment in 2014.
Meanwhile, Sohu Video, another major online video platform, said it plans to produce 200 episodes, including Korean dramas, in the near future.
All of the video platforms have websites and mobile apps. Most report rising numbers of mobile users in China.