Foxconn
Get more with myNEWS
A personalised news feed of stories that matter to you
Learn more
New
Hon Hai will build US assembly for display panels to get closer to American customers
Hon Hai Precision Industry, the world's largest contract electronics manufacturer, is moving ahead with plans to establish a display panel factory in the United States to be closer to its biggest customers, giving Donald Trump bragging right to bolster his "American First" political message and jobs agenda.
The Taiwan company's founder Terry Gou (郭台銘) will proceed with a US$7 billion American factory to make display panels for televisions and other electronic devices, following several low-key White House meetings in late April between him, the president of Sharp Corp. -- the Japanese electronics maker two-thirds owned by Hon Hai -- and Trump administration officials, according to analysts and officials familiar with his plans.
"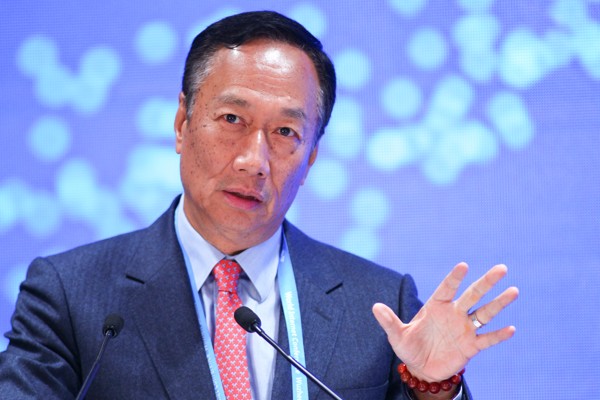 The US uses so many panels, and a lot of panels are shipped there, but there's no panel industry there, so that's kind of strange," Gou had said in a video during a company event in January, when he announced his plan.
The move is a significant step for Foxconn Technology Group, as the company is also called, getting it closer to its biggest customers including Apple Inc and Dell Inc. Hon Hai is the largest contract assembler of Apple's iPhones and iPads.
"The US, or North America as a whole, is the most important consumer electronics market worldwide," said Eric Chiou, research vice president with the WitsView division of Taipei-based market analysis firm TrendForce. "Since panels are needed in TVs, notebooks, smartphones and other devices, setting up panel fabrication facilities and to promote local manufacturing could help bring about further supply chain integration for non-U.S. consumer electronics companies and create proximity advantage for them."
Hon Hai, founded in 1974, had been studying potential US assembly sites in Arizona, New Jersey and Texas near its clients since 2013, when Gou announced a US$40 million investment in a robotics and automation plant in Pennsylvania.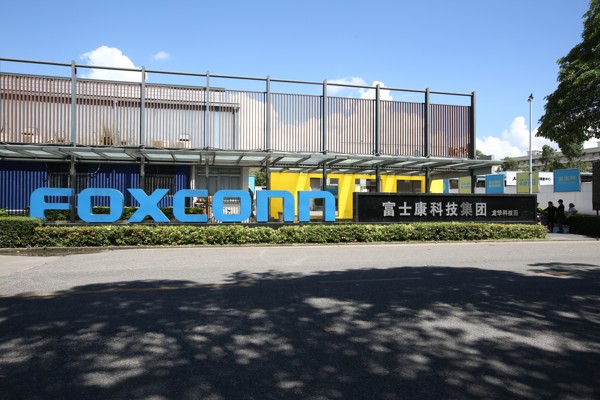 The US project would "include both capital-intensive and skilled labour-intensive and high-tech investment," he said last month.
A US factory could create between 30,000 and up to 50,000 jobs, which would help Trump's White House score political points with his support base, presenting them with evidence that administration is delivering on its promise to create jobs at home, and to bring global assembly work back to America.
Trump may have to offer incentives to attract Hon Hai, as the company often asks for tax breaks, subsidies and discounts on land or utilities to make its investment worthwhile, said Victor Tsan, director general of government-backed Marketing Intelligence & Consulting Institute in Taipei.
For Hon Hai, a US factory helps it diversify and lessen its reliance on mainland China's manufacturing, which has been saddled with rising costs, labour protests and scores of staff suicides since 2010.
Hon Hai may have contacted Apple and Corning Inc. to discuss investments in the plant, Taiwan's media had reported. Apple said May 12 it would give Corning US$200 million from its Advanced Manufacturing Fund to spur innovation in the US.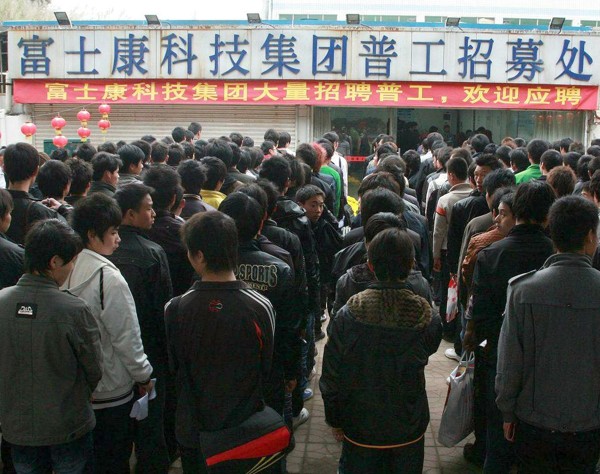 Hon Hai may also be able to tap into the Apple fund, said Victor Tsan, director general of the Taipei-based research firm Market Intelligence & Consulting Institute.
The Taiwan company will probably start with assembling liquid crystal display (LCD) modules for television sets, "taking the completeness of the US local supply chain and the readiness of assembly labour into consideration," he said. "By setting up US plants, Foxconn is able to best meet the demand of local clients and customers, while obtaining custom exemption."
For now, the company that posted NT$976 billion (HK$252 billion) in first-quarter revenue, has declined to confirm or deny its US investment plans.
Gou, who was captured on TV leaving the White House on April 28, said he could not remember whether he had met Trump.
"My memory's not that good, you know," Gou said, as he walked out, according to video footage. The White House press office did not respond to several emails and phone calls for comment.
His team may also have visited the White House's Office of American Innovation, which makes recommendations to Trump on policies and plans to help create jobs or improve quality of life, Taiwanese media say.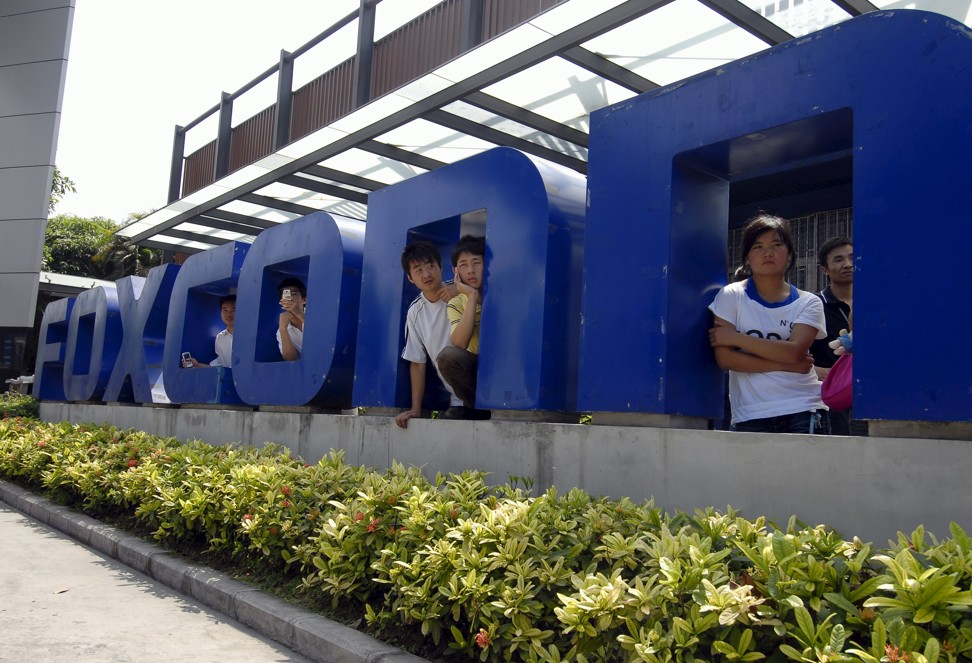 Analysts say the White House meetings last month should put Hon Hai closer to a decision about its investment. The outcome may inspire other Asian tech firms to tap the US, Tsan said. But building up a supply chain and training workers could add time, he said.
Hon Hai faces a "complex decision" in the US, as some customers may not agree to have products manufactured there, said Pamela Gordon, senior consultant with Antea Group in Oakland, California. Then there are the potentially high costs, she said.
U.S. officials may want to see a certain number of employees before offering incentives, Gordon said, and American engineers are "in high demand."
"This may necessitate Hon Hai targeting customers with large, complex, high-yield products sold into the North American market, so that the total cost of ownership is calculated to be lower than manufacturing in Mexico, Canada, or abroad," she said.
This article appeared in the South China Morning Post print edition as: Hon Hai to build new display unit in u.s.