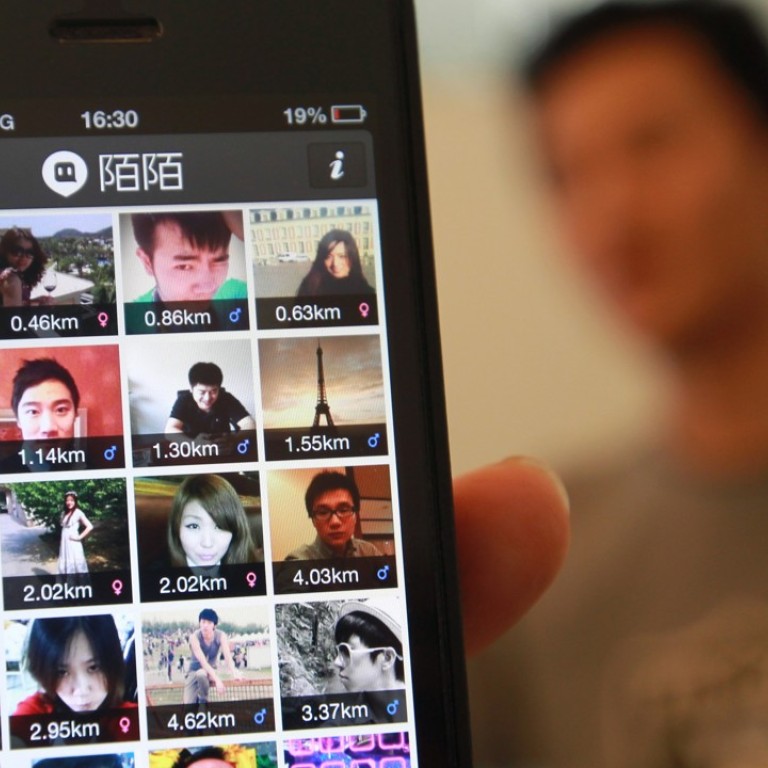 A smartphone screen showing the page of Momo, a location-based dating app and social network. Photo: SCMP/Simon Song
Momo joins four music labels to sprinkle stardust on video streaming hosts
China's millennials are spending US$5 billion on phone-based entertainment, a revenue that almost equals to the country's movie box office.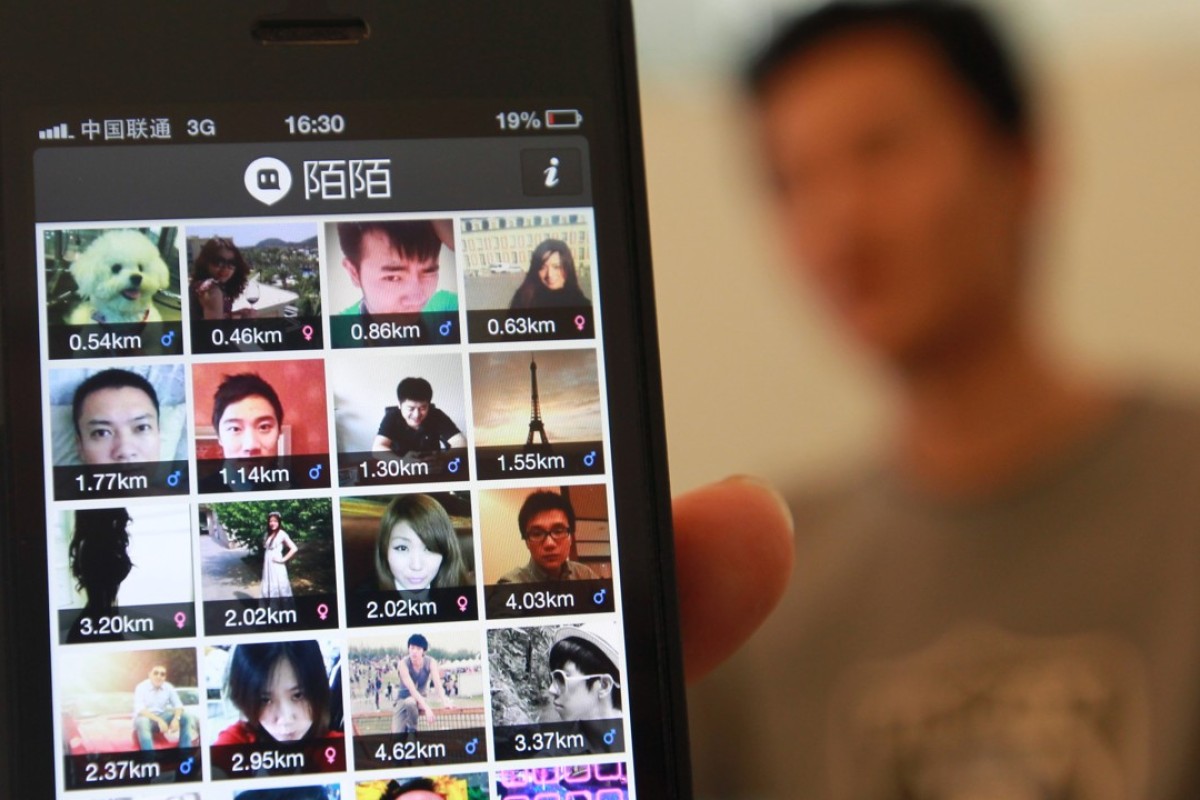 A smartphone screen showing the page of Momo, a location-based dating app and social network. Photo: SCMP/Simon Song
Momo Inc., the dating app and operator of China's largest video streaming platform, said it's partnering with four music labels to turn its broadcasters into professional singers, as it aims to steal the march on competitors in a market where millennials are spending almost as much money on smartphone content as they do at the cinemas.
The Nasdaq-listed company will invest more than 10 million yuan (US$1.5 million) to establish a Momo Music Plan programme, whereby more than 10 million Momo users have selected 12 broadcasters from a field of 1 million to put them on the fast track to super stardom.
BMG will produce albums for the shortlisted broadcasters for the global market, while Taihe Music Group, Beijing Haiyi Brothers Music -- a unit of one of China's largest private movie production studios -- and Yue Hua Entertainment provide professional training sessions, marketing and promotional plans.
"Entertainment in China has shifted from television-centred to smartphone-centred" models, said Momo's vice president Jia Wei. "The real-time interaction between broadcasters and followers on live streaming platforms gives Momo the edge in finding talent and creating tomorrow's superstars."
Started in the Chinese capital in 2011, Momo (
陌陌
) allows users to chat and befriend people based on their smartphone locations. Long been compared with Tinder Inc., the dating app reported 60.2 million monthly active users when it sold shares on the Nasdaq exchange in 2014.
Since going public, Momo expanded into live streaming, and multiplayer games on Android and iOS smartphones. Revenue more than quintupled to US$265.2 million in the first quarter, with live video service by 4.1 million paying users contributing to 80 per cent of sales.
With live streaming, Momo may have hit the mother lode of China's online entertainment industry, estimated by Credit Suisse to be worth US$5 billion, almost as large as the country's movie box office.
"The consolidation of live streaming industry as well as the social demand of China's more than 200 million single people are expected to cement Momo's leadership in the market," Sophie Huang of CMB International wrote in a research note last week.
In the process, Momo is also bolstered the income of the broadcasters on its platform, with its top 10 "hosts" reporting 115 million yuan of combined income last year, or 960,000 yuan per person per month on average.
The company's stock has 15 "buy" recommendations and one "hold," with its stock price projected to rise to US$48.74 in 12 months on consensus, from its Friday close of US$36.89.
This article appeared in the South China Morning Post print edition as: Momo reaches for the moon with video streaming stars